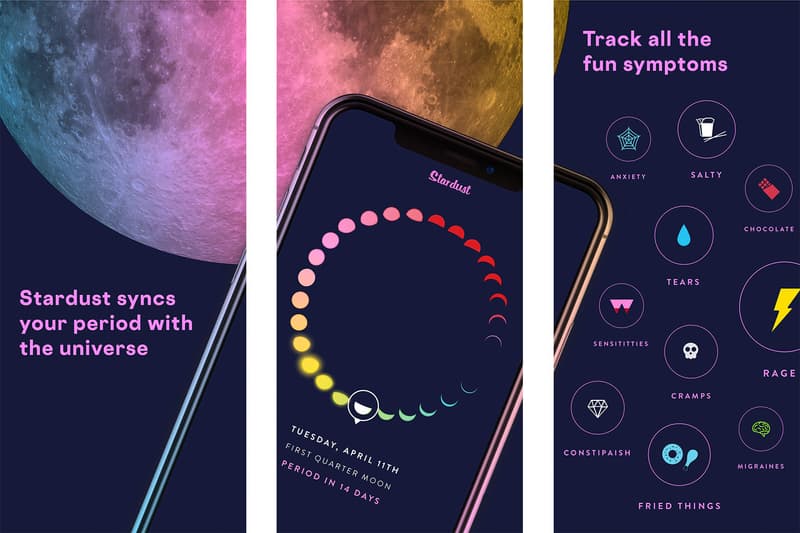 1 of 2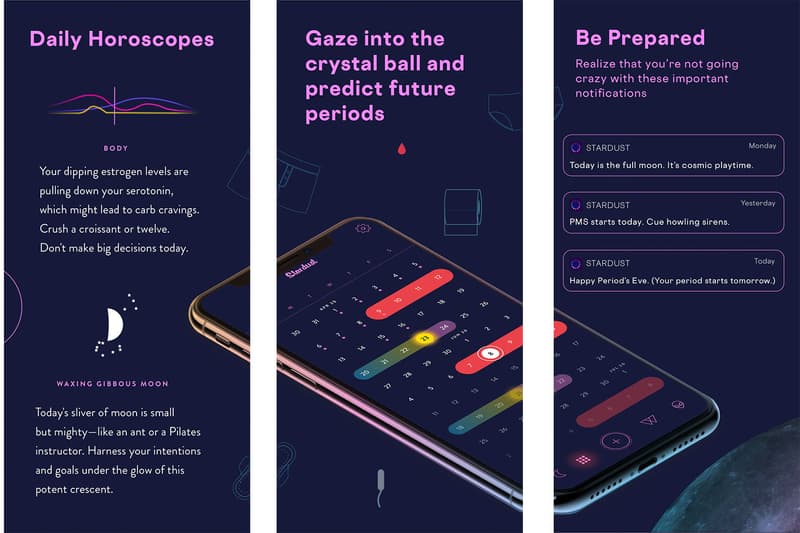 2 of 2
Culture
Find Your Orbit With Astrology-Based Period Tracking App, Stardust
Add a bit of fun to that time of the month.
Find Your Orbit With Astrology-Based Period Tracking App, Stardust
Add a bit of fun to that time of the month.
Tracking your period every month can be a tedious task, with many women often forgetting to record their menstrual cycle after the first day. Enter Stardust, a new mobile app that not only tracks your period, but also uses astronomy and astrology to spiritually connect you with outer space.
Aiming to make periods a little bit more fun, astrology expert and designer Rachel Moranis developed this app to discover the correlation between our inner life with the lunar cycle and calendar. Also including a touch of astronomy and historical folk medicine, it connects women's bodies with extraterrestrial forces like the stars, planets, the sun and the moon. Built on advice from reproductive endocrinologists, gynaecologists and psychologists, the app comes with diverse symptom tracking features, covering everything from cramps and "sensititties," to anxiety levels and cravings for chocolate.
See a preview of Stardust in the gallery above. You can head over to Apple's App Store to learn more.
While you're here, read about "The Endo Tales," an awareness campaign spotlighting Endometriosis.
Image Credit

Stardust, Jeremy Thomas/Unsplash
---
Share this article