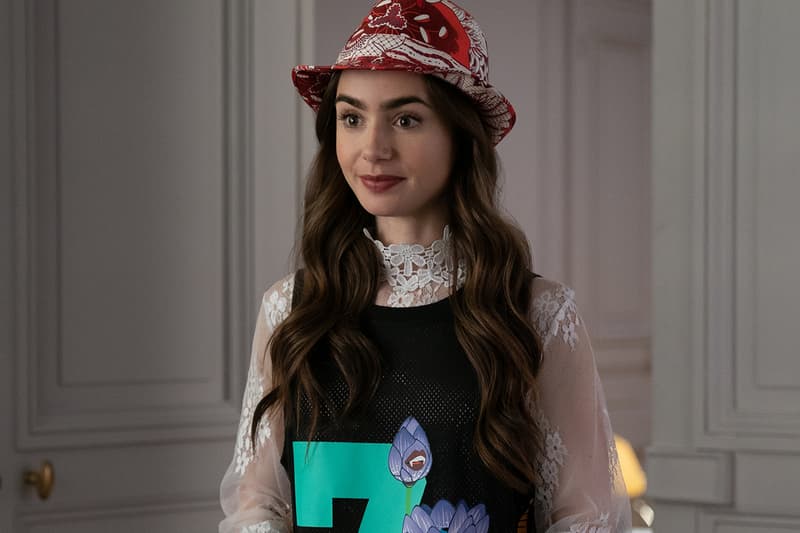 Film & TV
'Emily in Paris' Has Been Renewed for Season 2 at Netflix
The cast reunites in a very French announcement video.
'Emily in Paris' Has Been Renewed for Season 2 at Netflix
The cast reunites in a very French announcement video.
Oui, say bonjour to Emily in Paris Season 2. Following a successful first run on Netflix, which launched 1,000 memes and divided the Internet when it originally premiered in October, the romantic dramedy starring Lily Collins has been renewed for a second season at the streaming platform.
In a home-style video posted on Instagram, Collins and her costars — including Ashley Park (Mindy), Lucas Bravo (Gabriel), Camille Razat (Camille) and William Abadie (Antoine) — reunite to officially make the announcement. The montage is aptly captioned, "Deux is better than un."
In addition to the very French announcement clip, the renewal of the series is shared in an email penned by Emily's fictional boss, Sylvie. "We are writing to regrettably inform you that Emily Cooper will need to remain in Paris for an extended period of time," the made-up correspondence reads. Emily's tough supervisor continues, "We hope that by extending her time in Paris, Emily will further the relationships she has already made, delve deeper into our culture, and perhaps pick up a few words of basic French."
There's no word on when Season 2 will release, or when it will begin production and filming. In the meantime, fans of the show might just have to rewatch the current episodes to relive Emily's Parisian escapades.
While you are at it, here's where you can get that Emily in Paris camera phone case.
Share this article