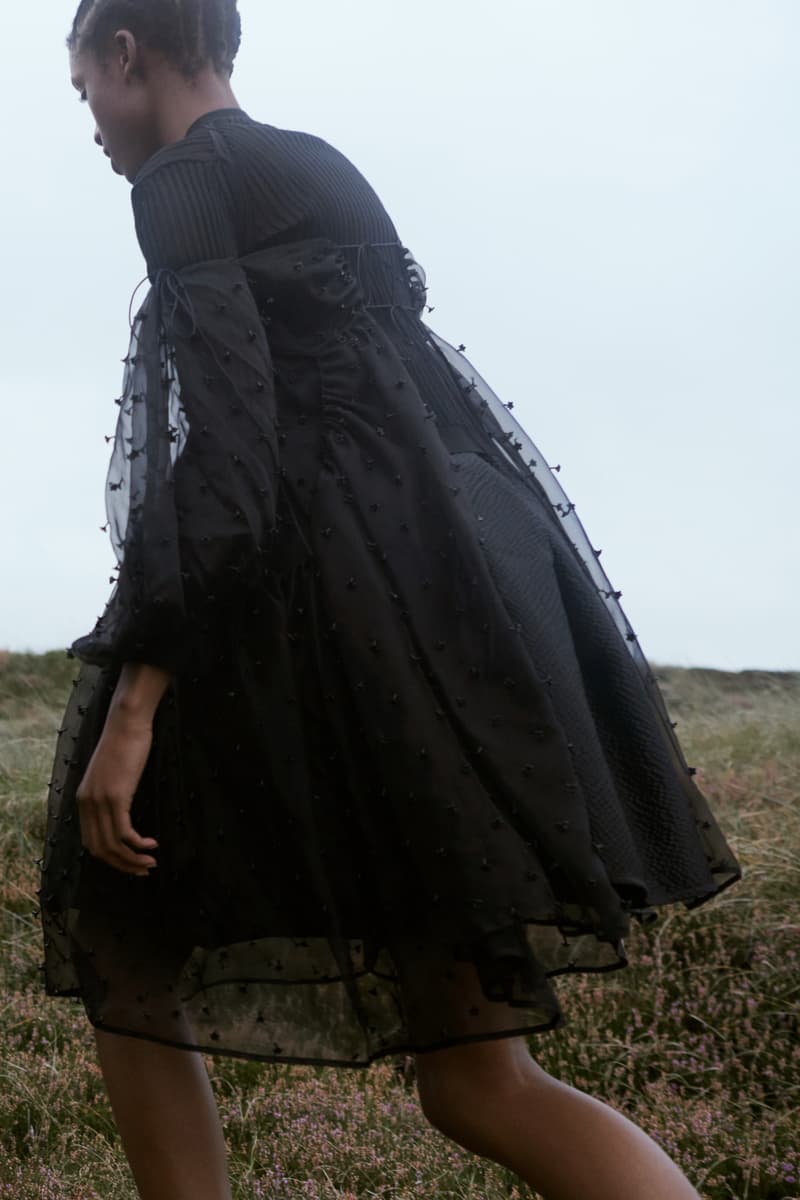 1 of 11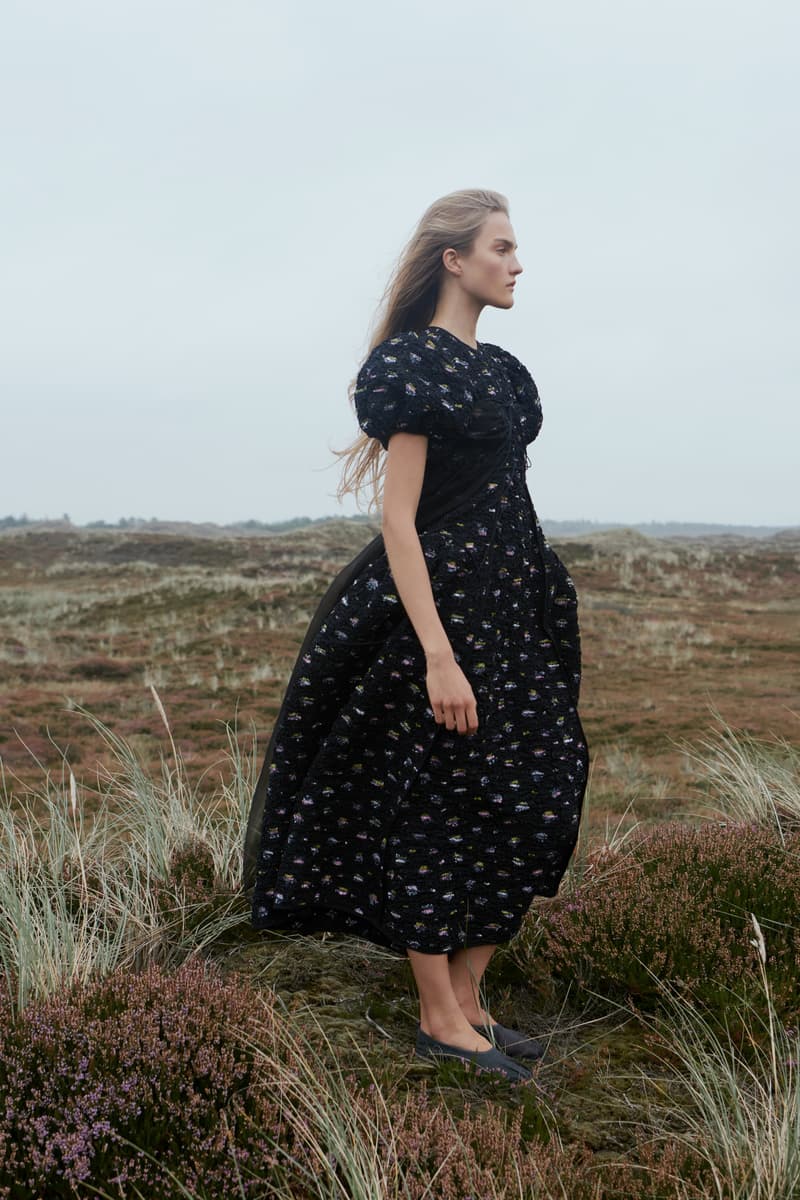 2 of 11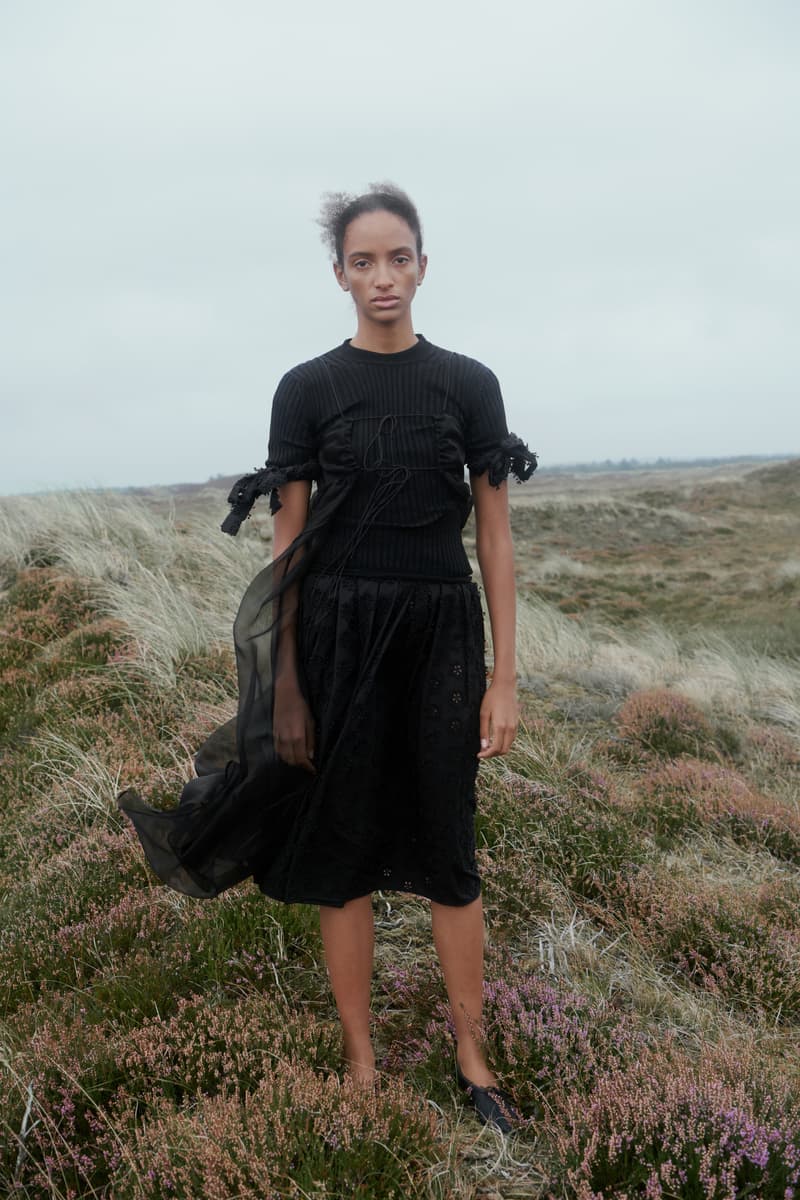 3 of 11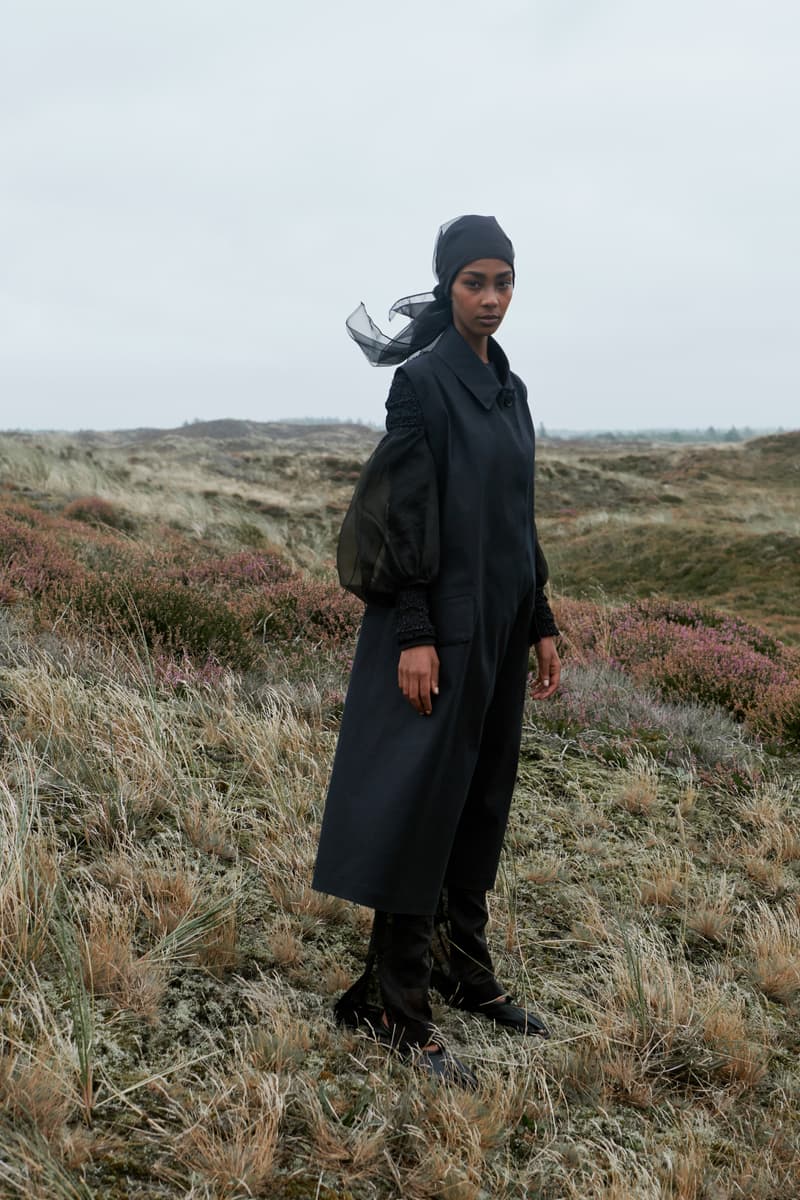 4 of 11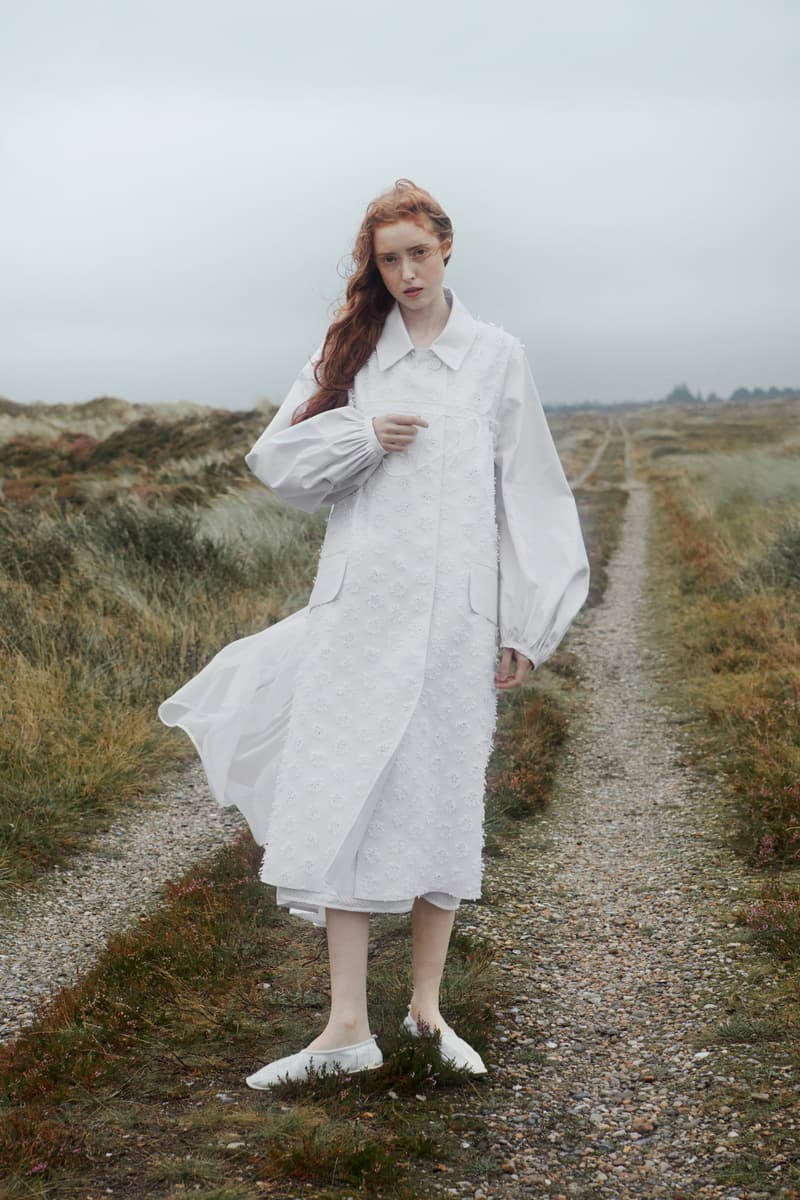 5 of 11
6 of 11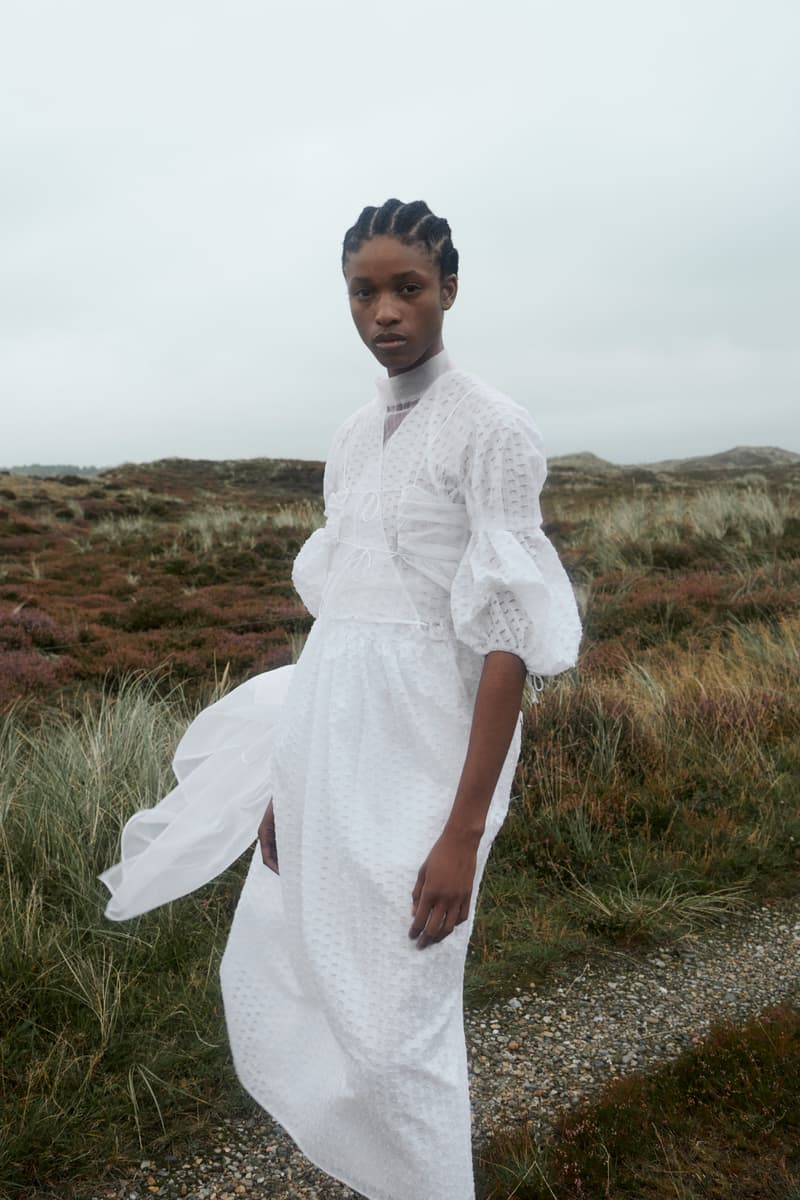 7 of 11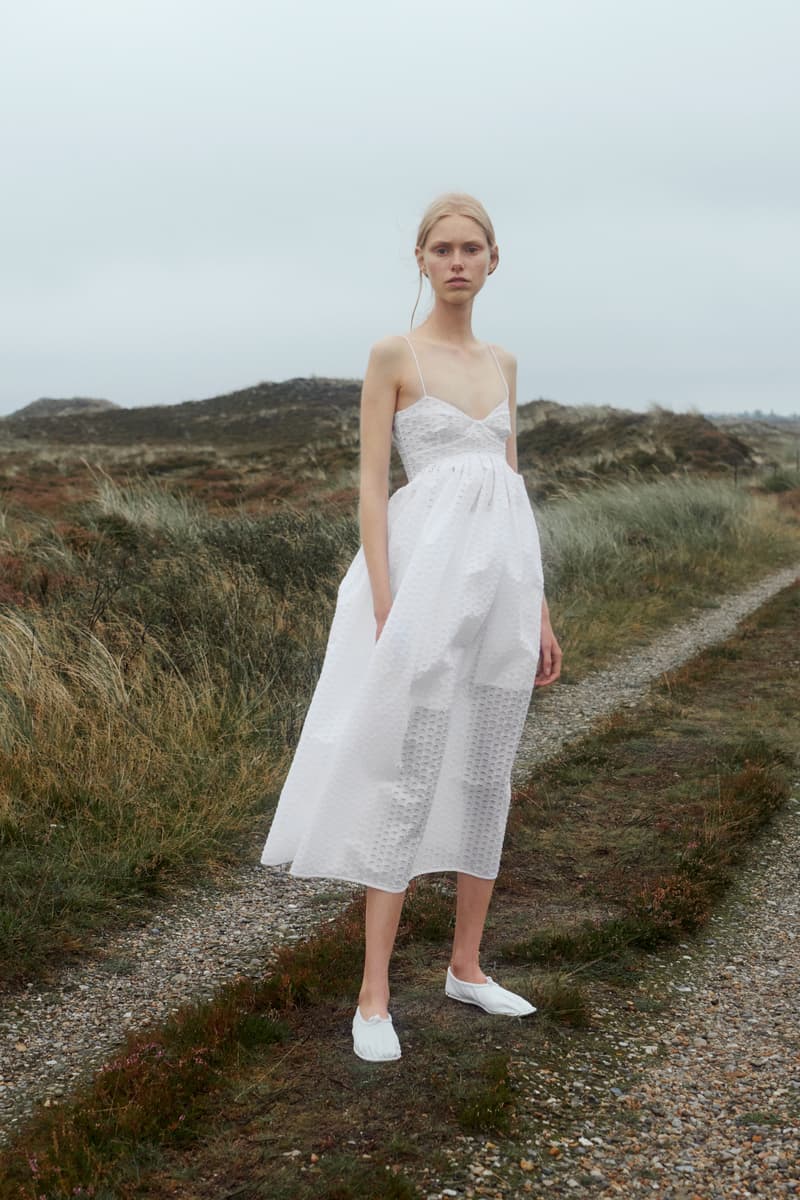 8 of 11
9 of 11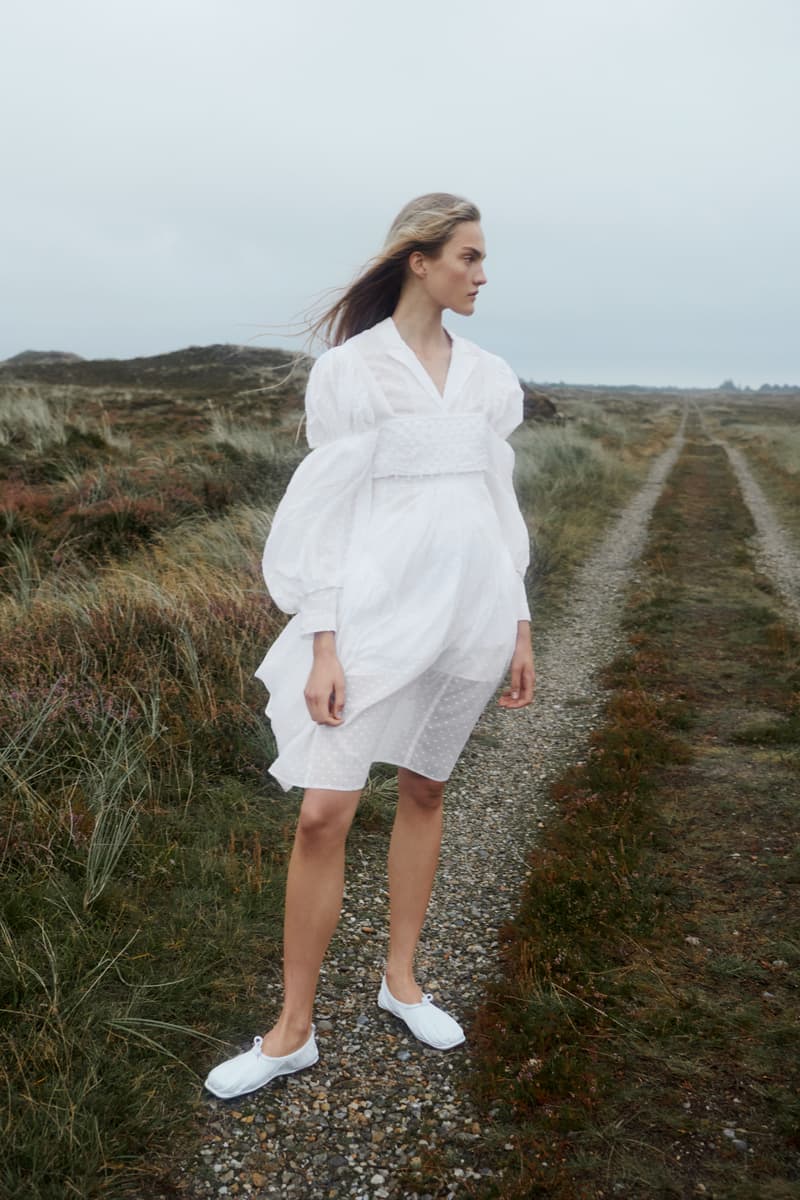 10 of 11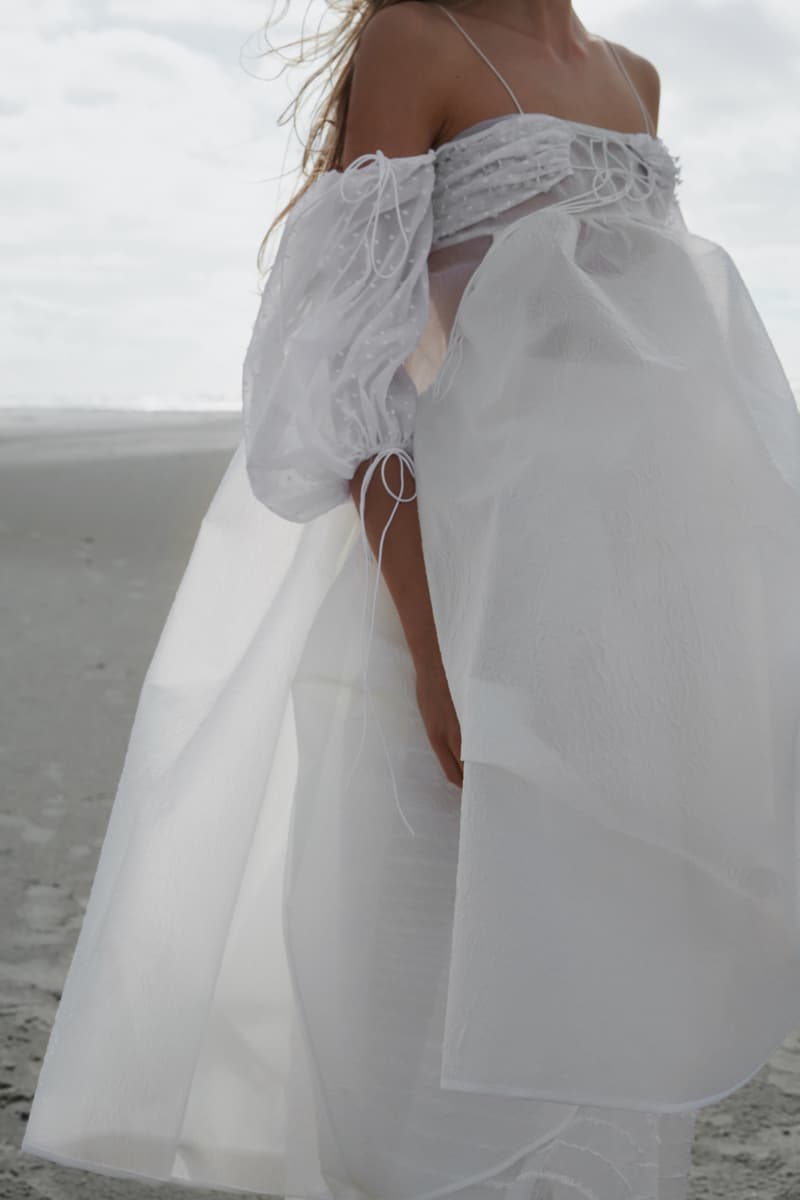 11 of 11
Fashion
Cecilie Bahnsen Is Redefining Femininity and Scandinavian Fashion
We spoke to the designer about her inspiration, techniques and plans for the future.
Cecilie Bahnsen Is Redefining Femininity and Scandinavian Fashion
We spoke to the designer about her inspiration, techniques and plans for the future.
The name Cecilie Bahnsen has become one to know. The Danish designer is perhaps one of the most exciting talents in fashion right now, building her eponymous label on femininity and romance, seen through the lens of Scandinavian design tradition.
Prior to starting her own label, the Copenhagen-based talent has worked with Erdem as well as John Galliano, and is using her background in Haute Couture to create eye-catching dresses, tops and pieces with volume and texture. Her use of traditional techniques are combined with her modern fairytale-like designs, and it is clear that Bahnsen is a name to watch. "Cecilie's designs bring so much joy and beauty which is something we are all craving for at the moment. The oversize nature of the products makes it the perfect go-to for being at home and a more relaxed way of living whilst still being very feminine and well thought through," said Libby Page, Net-A-Porter's senior fashion market editor.
We had the chance to speak to the designer about her background and inspirations, as well as navigating the COVID-19 pandemic and where she sees the label in five years. Keep reading for our exclusive interview with the Danish designer, and shop Cecilie Bahnsen at retailers like Net-A-Porter.
How has your Danish heritage influenced and inspired you as a designer?
I think the Danish design tradition is based on functionalism, minimalism and comfort. I believe combining this with the couture and decadent craftsmanship I learnt in Paris and London we have created something quite unique.
The feminine and modern universe of Cecilie Bahnsen mixes emotion, romance and inherent beauty with the openness, simplicity and pragmatism of my Danish heritage.
Your dresses aren't exactly "Scandinavian minimalism." How would you describe your unique aesthetic?
I still find myself drawn towards the art of textiles, craftsmanship and silhouettes. Femininity and romance inspire me a lot and naturally become part of my design identity. I am however very inspired by the modern, sophisticated and Scandinavian contrast to this aesthetic and I love to balance my designs and find a fine line between the two. I have always taken a sculptural approach when designing and I get inspiration from different artists and media whenever I design a new collection.
It has always been important for me to stay very close to our aesthetics from the beginning. Redefining and evolving it each season, passing on the aesthetic from one collection to the next makes the brand stronger and more defined each season. I think this fundament, is what now allows us to play and push what the brand is known for, and a steppingstone into developing the identity even further, covering more product categories, yet sticking to our values and the quality of the design.
Has your experience working with French couture houses influenced you?
My experiences living in London and Paris taught me so much about what it takes to establish yourself as a designer, it also gave me so much inspiration and passion for design and quality. The romance and attention to detail is the inspiration I bring from those cities however always with Scandinavian minimalism and ease that is me. The clothes need to feel effortless.
Paris is the mother city of the craftsmanship, traditions and couture techniques that are at the heart of my label's design identity. To show during PFW has always been an end goal to me and something which I have been working towards. To be able to showcase as of September 2020, for SS21, enabled me to showcase the unison my designs share with the mood and aesthetic of the city, but also portray how communities of different regions can be interlinked, providing a glimpse of unity and solidarity at such an uncertain time.
Having worked in Paris for the incredible John Galliano prior to starting my own label, it allowed me to define my love for fashion, perfect intricate couture techniques and appreciate the use of fabric and texture which I now incorporate within my designs each season. To show in a city where I have learnt so much and drawn inspirations from whilst designing my collections is a dream come true. It is a city I hold dear to my heart.
What goes into making each design? What makes the "perfect dress?"
My designs are always a study in fabric, texture, line and volume. Each season we refine and evolve the silhouettes, details and fabric to fit perfect with the seasons mood.
I think, what has now become my design signature, is something that naturally and slowly evolved from my first collections and throughout the last seasons. I like to re-use shapes and develop new ones by using my favourite features from previous design to give birth to new ones and in that way continue the collections, and pass on the DNA from dress to dress.
The perfect dress I believe comes down to 3 things; the quality, femininity, and the effortless (relaxed personality) of the design.
How has the COVID-19 pandemic impacted you? What has been the biggest challenge?
It is a tough time for a young brand to navigate and work during this time but I have an amazing team and we make it work being creative and collaborative from home via e-mail and phone, staying true to our creative universe and values.
I think going through this pandemic has allowed time for designers, including myself, to take a step back and really consider what we're putting out to consumers. It has highlighted a number of big elements that will have quite a big effect on our future – sustainability being one of the most key – I think many designers will have such things in mind when designing collections moving forward.
Even before the pandemic as a brand we have always been conscious of the problems of over production. We are striving towards implementing different initiatives to reduce waste and challenge the industry's overproduction.
View this post on Instagram
You've collaborated with brands like Mackintosh and Sophie Billie Brahe in the past. What would be your dream collaboration?
The collaborations we have done previously have all been so different and I think that is what is so great about each one of them. A collaboration is about presenting the values of what both brands stand for and being able to develop something special together. For me, it is not necessarily about pinpointing one particular brand but more about partnering with a brand who we feel we can create a whole universe with. It is always so exciting to see how we can translate our universe into a different product that we don't necessarily offer but it's also so great to learn and find out new ways of working with other brands.
I love to start from scratch and assess every single part of the development stage to make sure it is perfect and to make sure we can marry the two brands together just right and tell a beautiful and unique story. The perfect collab is not just about the final product, but about the process and learning from each other.
Where do you see the brand in five years? What are your main goals?
My goal is to be able to continue with the brand's DNA, but make it better every season. I've learnt that I'm happiest with the collections that are an evolution of the brand, rather than starting from scratch every season.
What advice would you give young designers looking to start a brand?
Believe in your dreams and keep doing what you believe in and it will eventually work.
Share this article