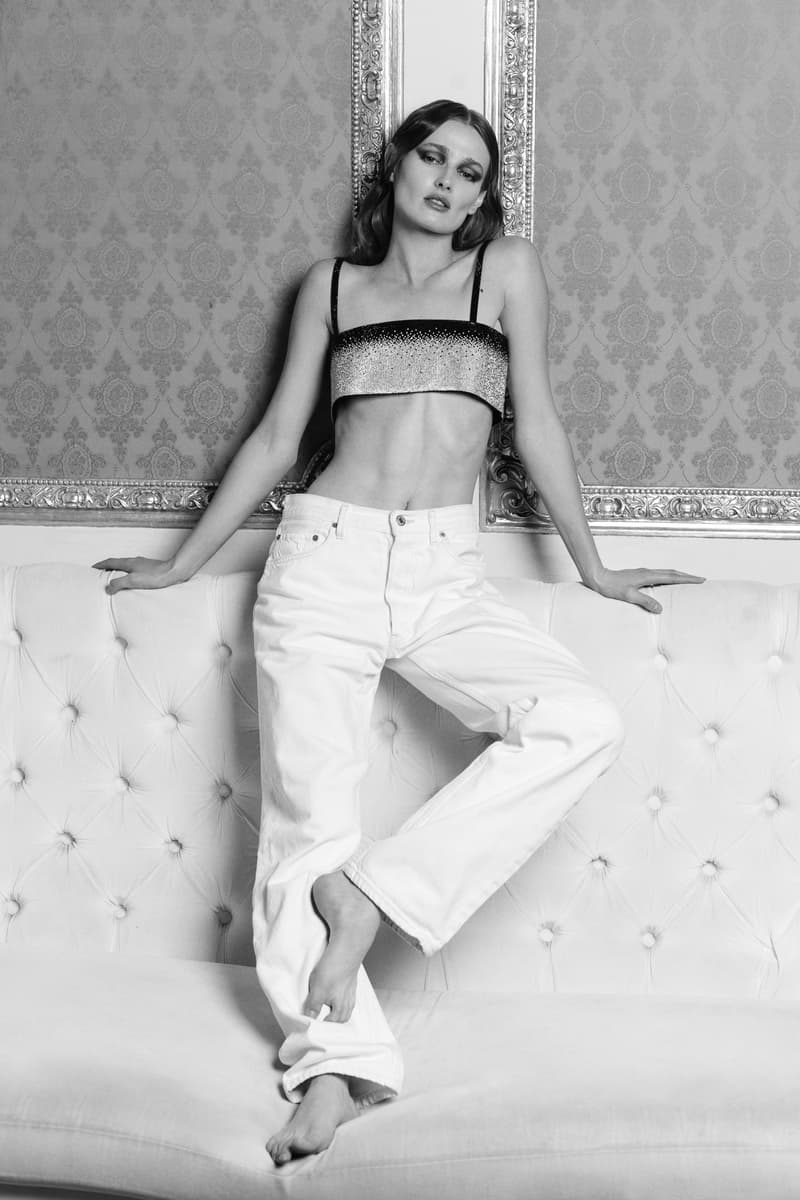 1 of 7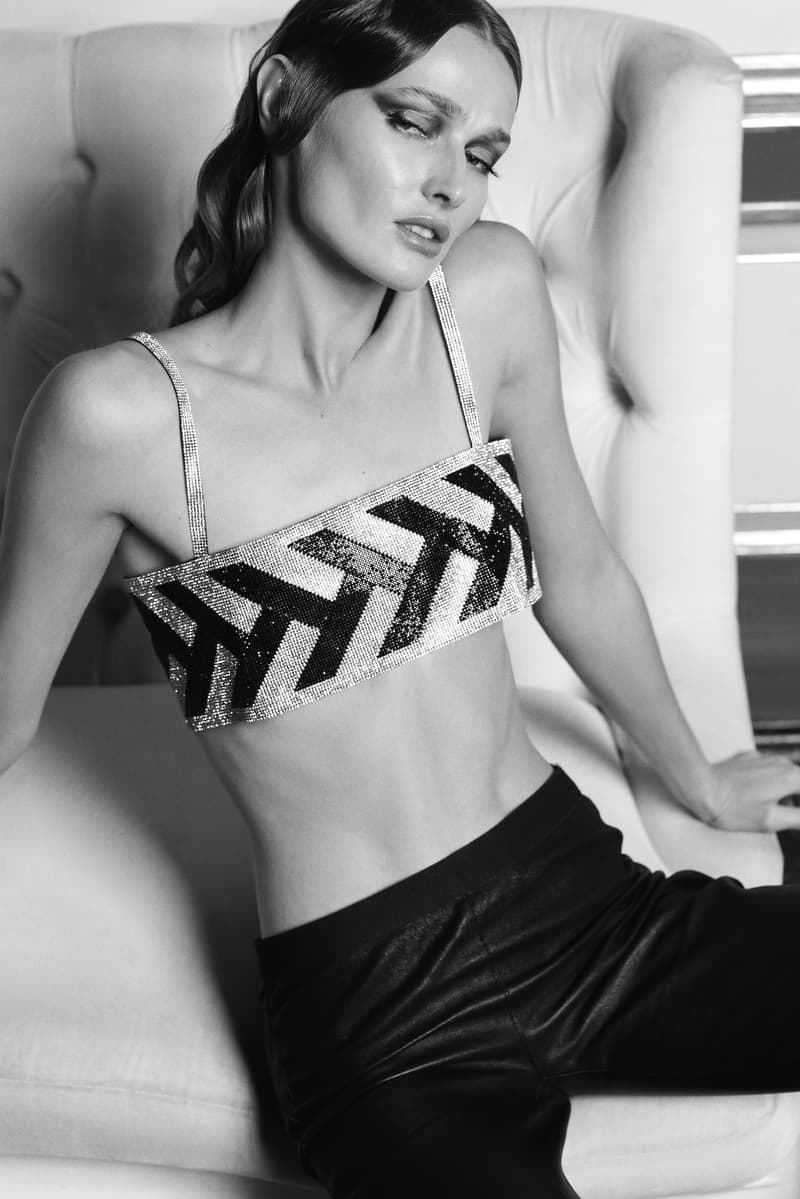 2 of 7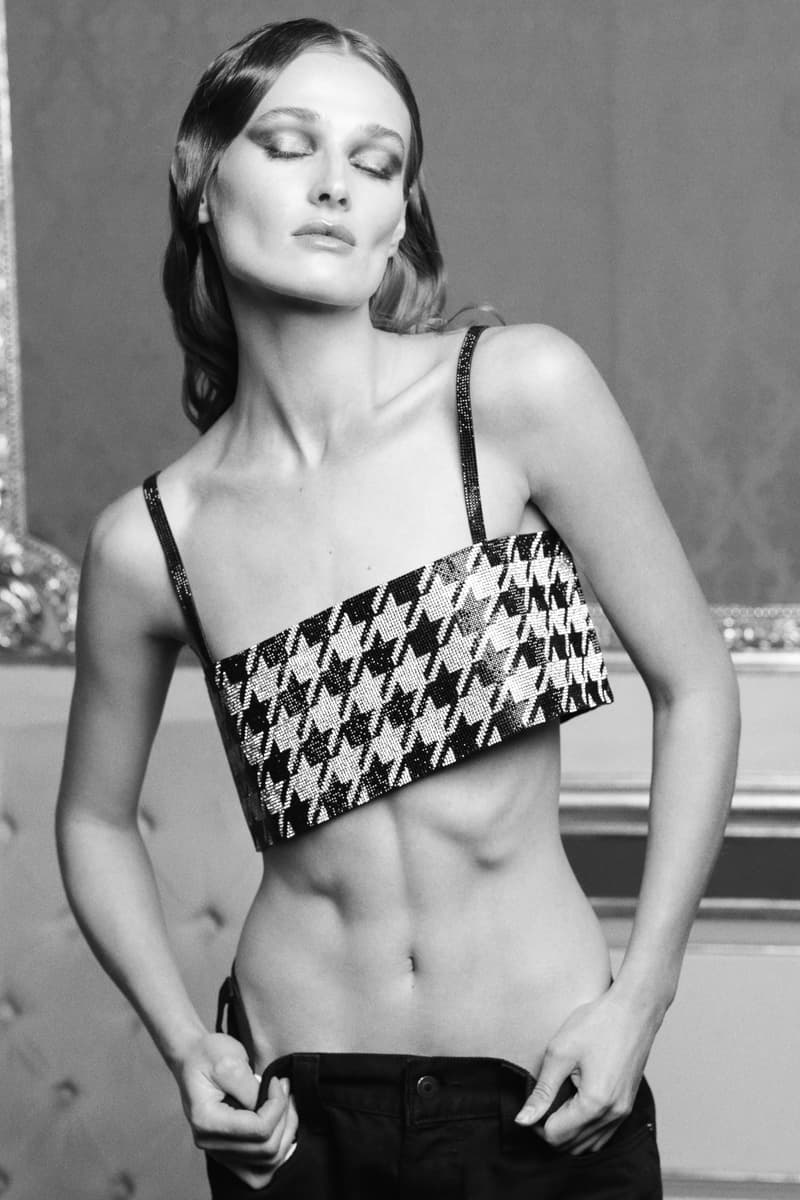 3 of 7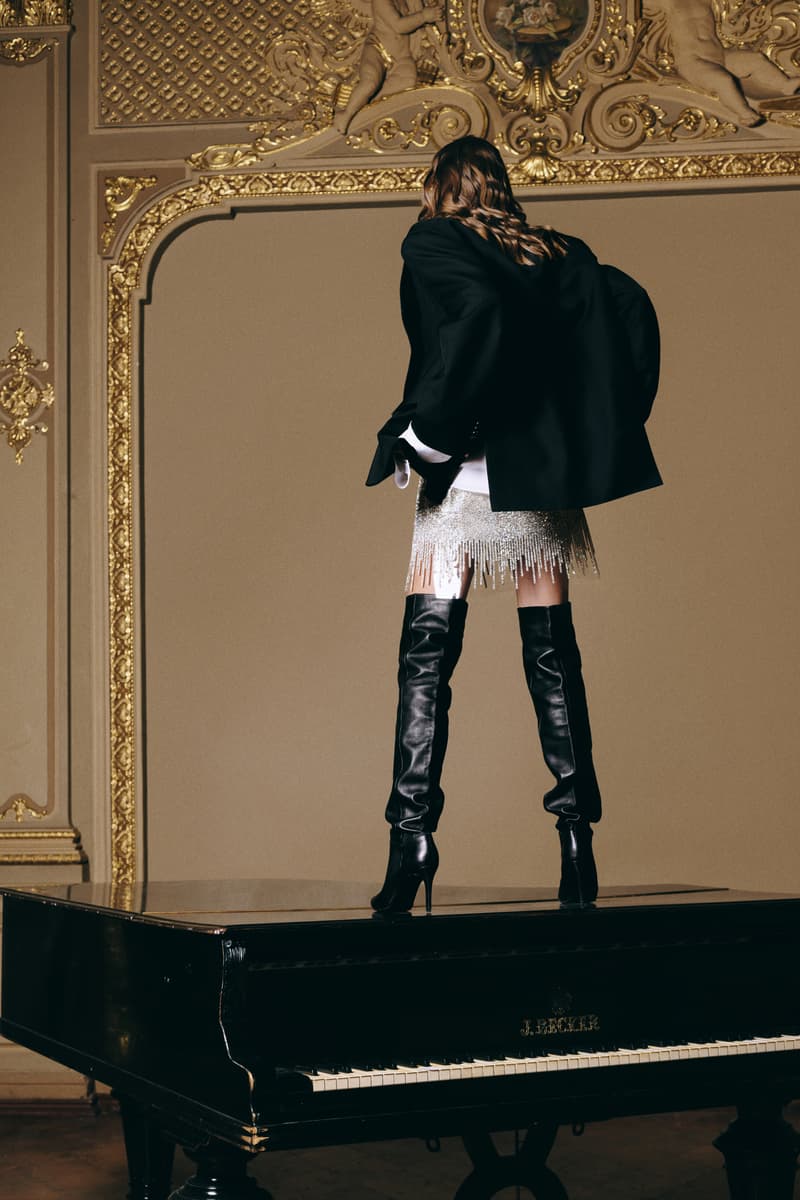 4 of 7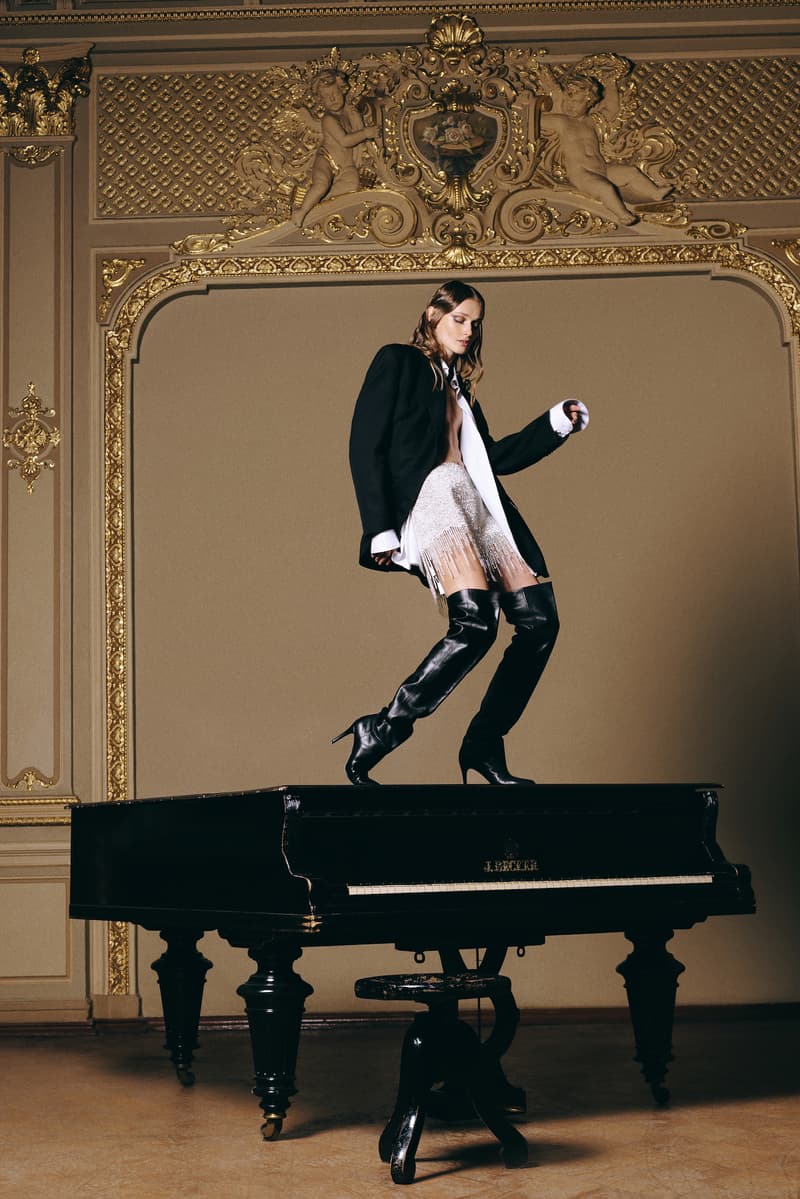 5 of 7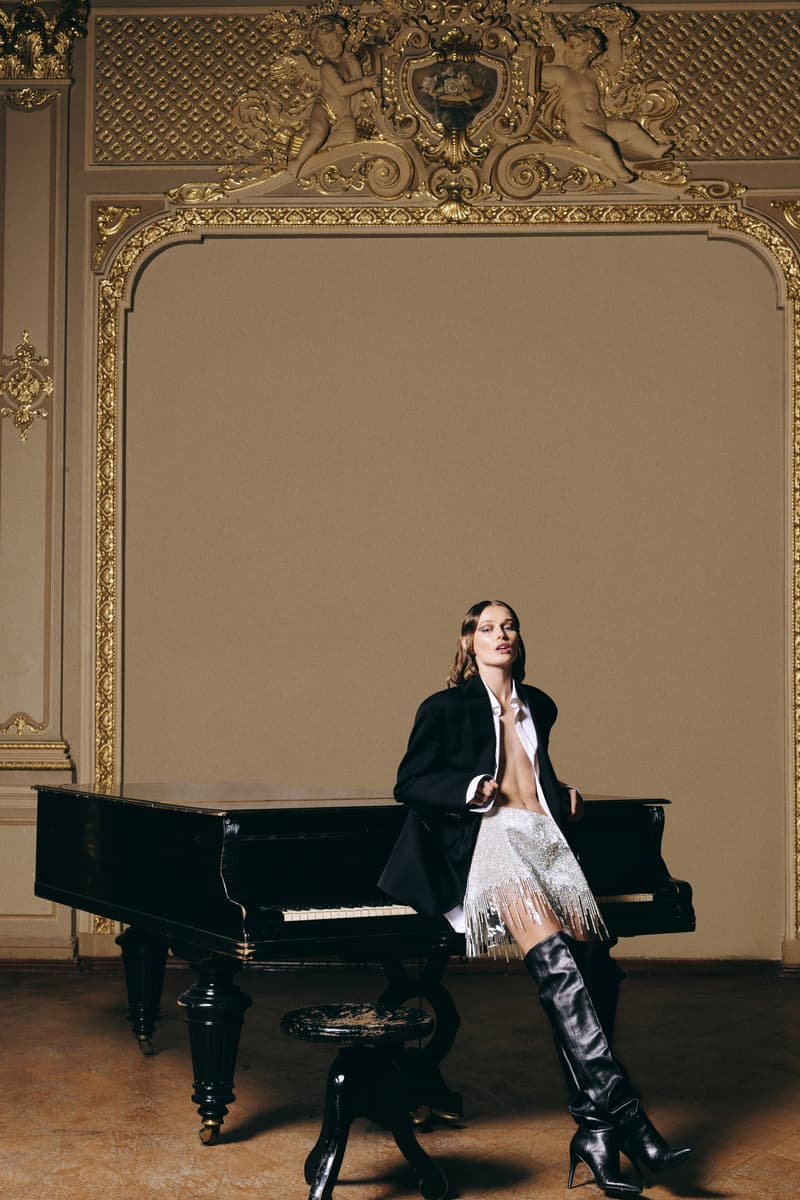 6 of 7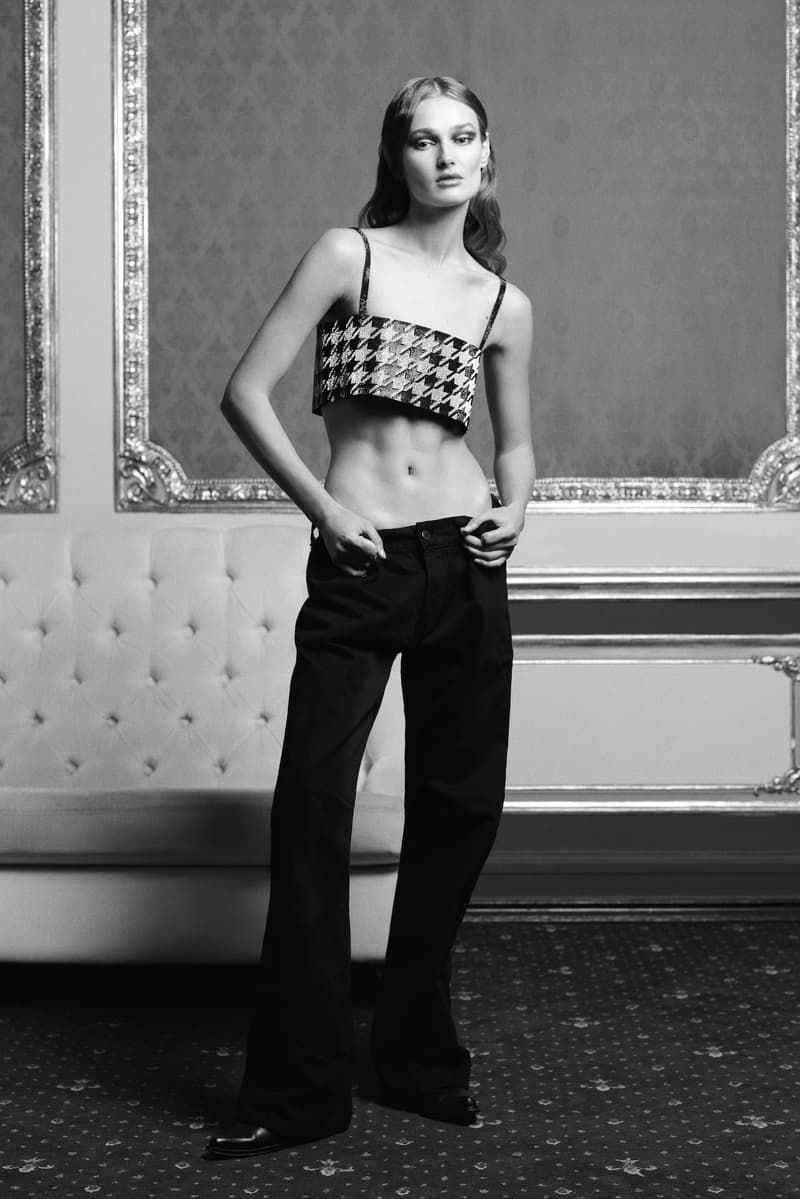 7 of 7
Fashion
Meet Nué Studios, the Brand That Brings Glitter and Glamor Into Everyday Life
Read our interview with founder Viktoria Udina.
Meet Nué Studios, the Brand That Brings Glitter and Glamor Into Everyday Life
Read our interview with founder Viktoria Udina.
When it comes to small brands, no year has been as difficult to navigate as 2020. With the COVID-19 pandemic putting a stop to the fashion industry, smaller labels have had to work hard to stay afloat and continue to grow. Ukraine-based label Nué Studios is one of them.
Known for its eye-catching evening wear and glamorous party pieces, Nué Studios has created everything from sparkly tops to bold skirts. With an Instagram following climbing closer to 20K, the label is on the come-up, and has already been worn by Chiara Ferragni, Leonie Hanne and more. We had the chance to speak to the founder of Nué Studios, Viktoria Udina, about everything from navigating the pandemic, to building a brand. Keep reading below for the full interview with the founder, and check out the label on Instagram here.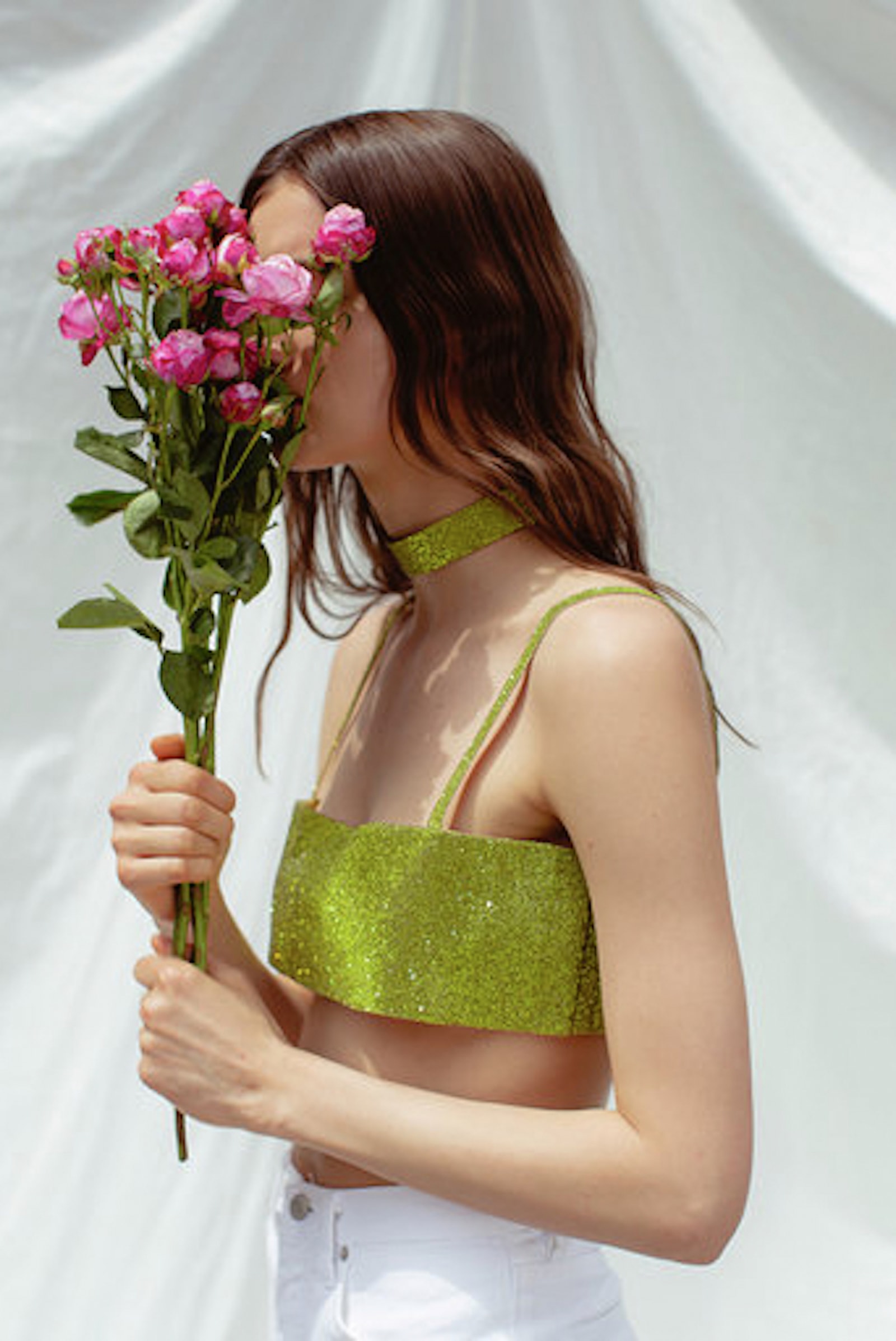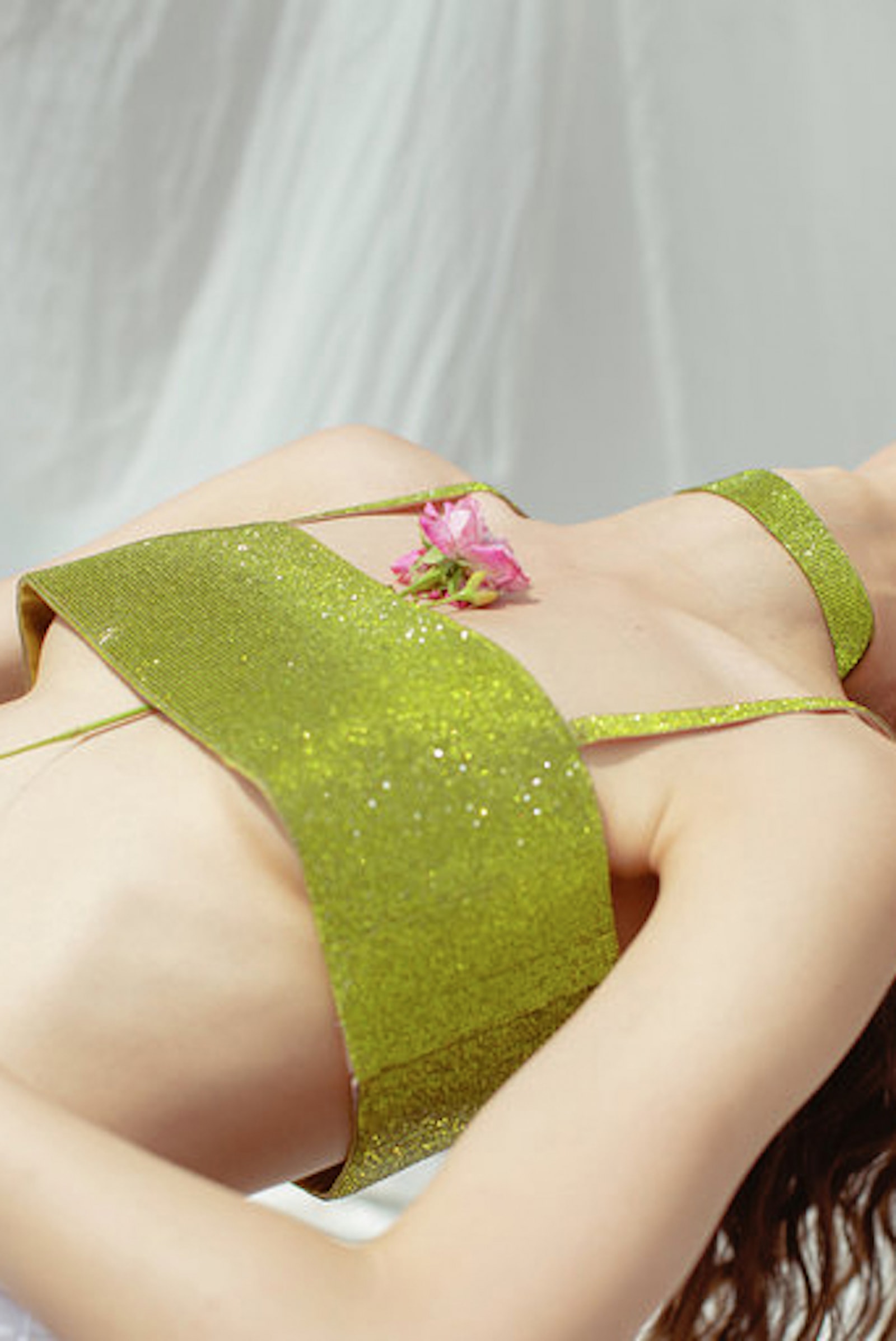 How did Nue Studio Start?
Looking back, I've always been involved in fashion in some way. My family runs a big fabric business, and I've got fantastic experience there working as a buyer for a while. Being surrounded by fabulous fabrics gave me a lot of inspiration and ideas. Therefore when I discovered a rhinestone material which I fell in love with, at first sight during one of my trips, my immediate thought was to create something unique. It prompted me to my own brand, which I was dreaming of a lot before.
That's how actually NUÉ started. I didn't have any specific business plan or marketing strategy. I was keen to try, and I consider my passion for it, my knowledge and experience led me to where I am.
How did you build the brand? What has been the biggest challenge?
I believe the creation of a genuine brand is first of all based on creativity, its excellent performance and hard-working. However, it can never be achieved without the team, people who tend to share your beliefs and ideas. So I focused on searching the right people from tailoring to creativity, and thanks to my team we came with the right approach and design, being creative and honest, and it means a lot for building a successful brand right now.
The biggest challenge for me is to balance between creativity and business processes, maintaining the impact of our community, better customers' experience while being more pragmatic. Speaking about external factors, the major one is the pandemic which is still making adjustments.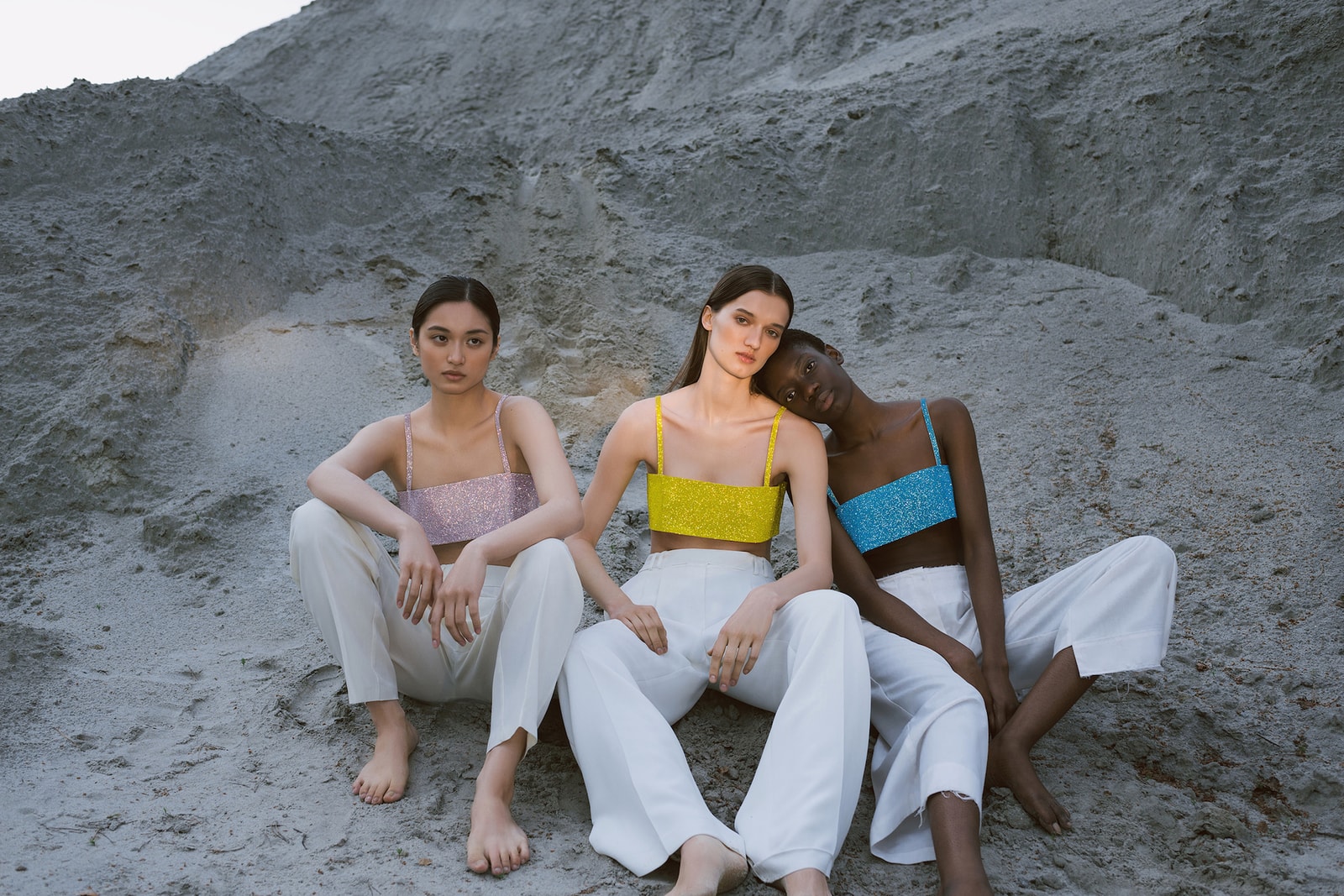 Where do you find your inspiration?
I would say that the brand is much more influenced by French culture. I have a long warm relationship with this country. I adore Paris, and I began to study French some time ago, which inspired me a lot. Obviously, there were no doubts at the moment of start that the brand would have a French name.
All our garments also have French women names which we carefully select. We made our first shooting inspired by the style of Charlotte Gensburg, so I didn't even hesitate to give this character (title) to the signature top.
How does party, glitter and glamour influence your collections?
I've never been a true party girl, really. However, I like to dress, and I feel incredibly comfortable on evening occasions. Glamour inspires me a lot. I think we observe the new era of sparkle right now, which embodies good taste and simplicity without any shade of banality or dullness.
Primarily (literally) my idea was to show that sparkling pieces can be elegant and sophisticated. That's when a "pret-a-party" concept appeared – sparkling but simple and clean at the same time. Creating our garments, we are influenced by classical Hollywood glamour with its timeless designs, as well as the time of Studio 54 and '90s vibes.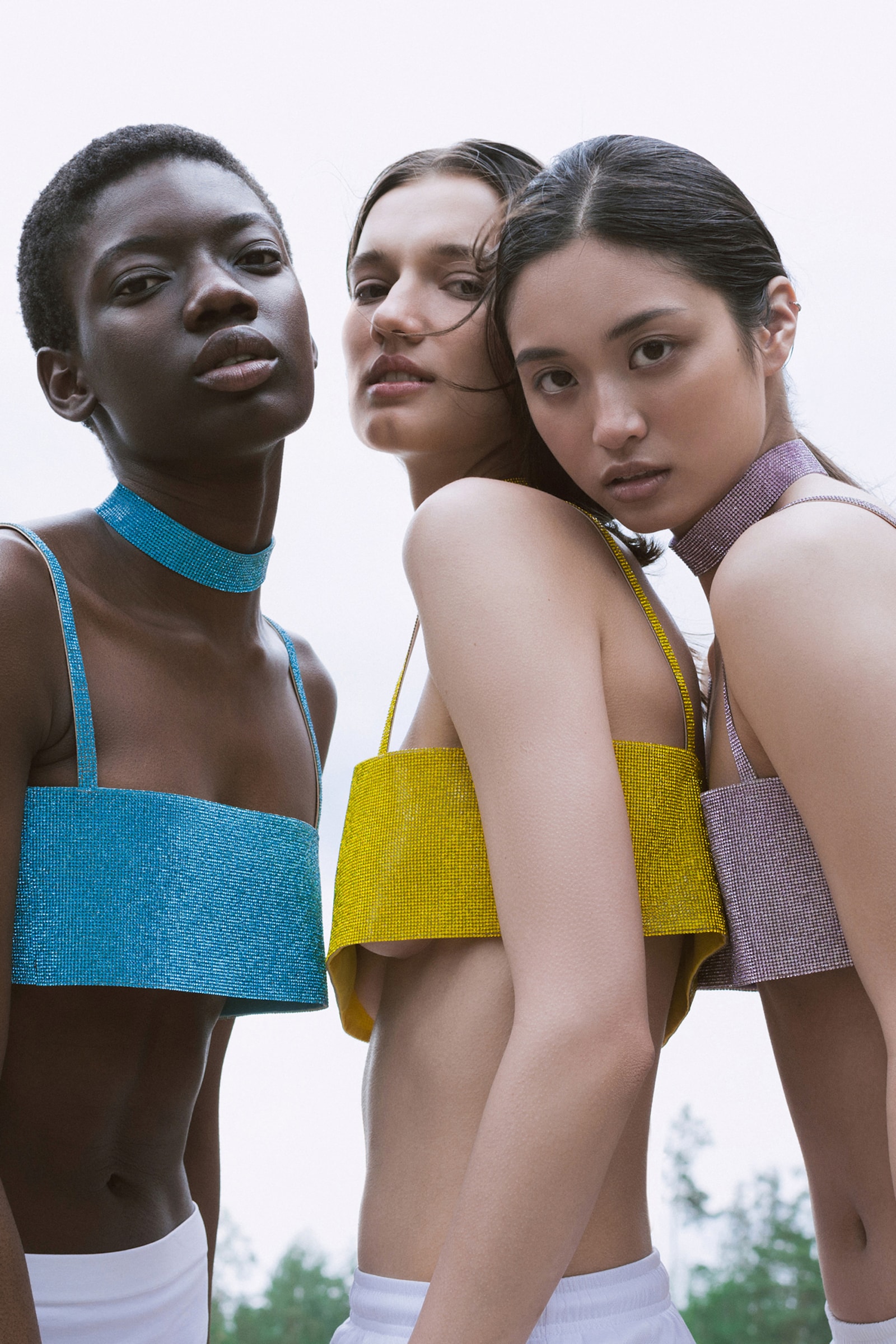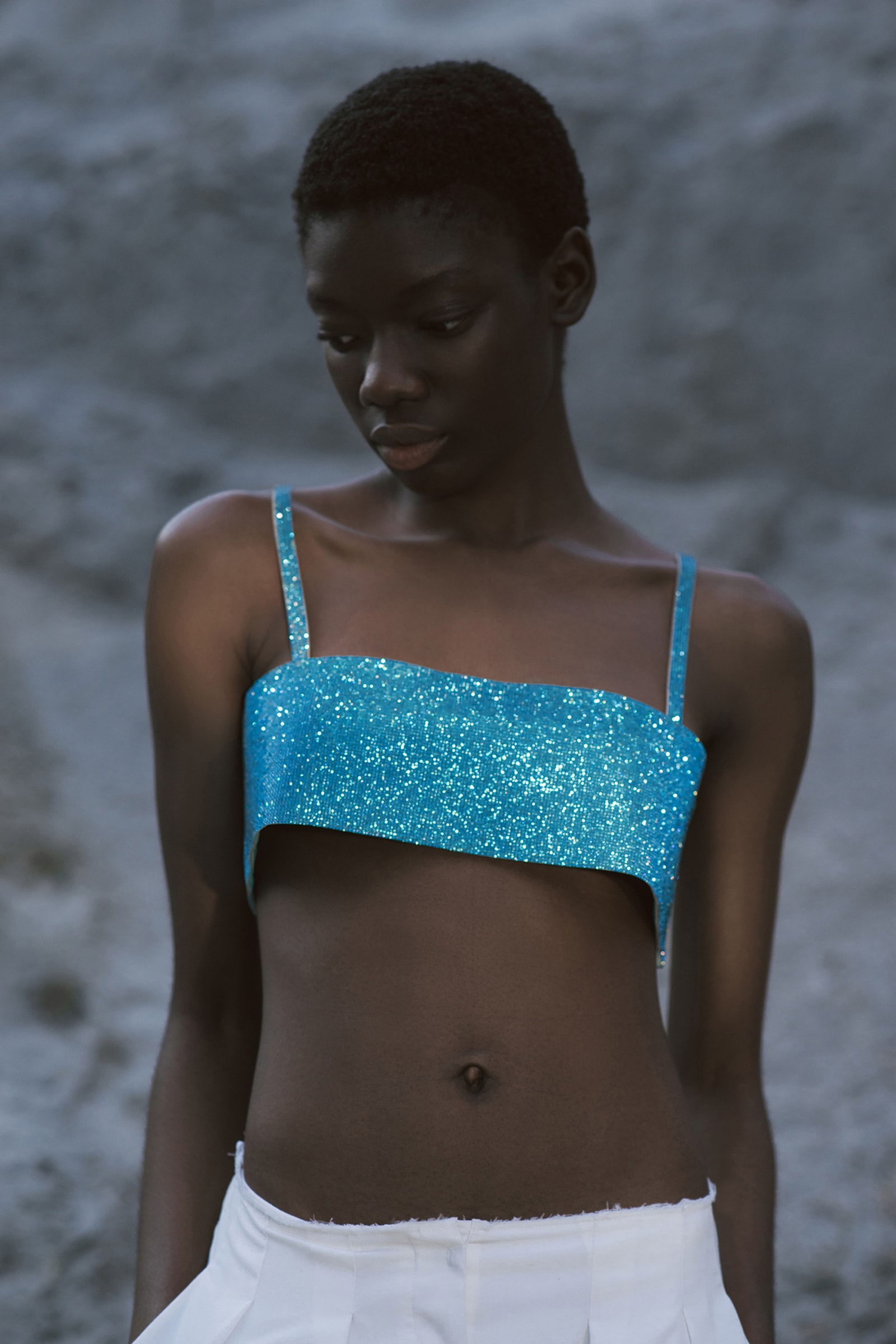 How has social media helped you grow your brand?
Social media played a significant role in the brand. Thanks to opportunities we have now, Nué could get worldwide recognition and communicate with followers all around the world.
Instagram was the first and remained the leading platform for the brand's communications. Our approach to social media is very natural, and I believe it is the best way for our brand to be recognised.
What has been the most exciting achievement for you thus far?
First of all, we went worldwide in the first year of launch. The most encouraging moment and yet achievement is our customers' feedback and support. We get so many positive vibrations every day so that it inspires us to keep ongoing. When I realize that our pieces are worn on birthdays, special occasions, memorable parties, and even weddings, this makes me really excited. Besides, considering that we are a young brand, getting so much support from influencers and celebrities means a lot to us.
Last New Year Eve was an incredible time when three fantastic girls – Chiara Ferragni, Leonie Hanne and Negin Mirsalehi have chosen the same top in the same colour for celebrating NY. We found it out as everyone else just precisely on the 31st of December. It was the best start of a year, and we hope to do it again.
What are your goals for the next few years? Where do you see Nué Studio going?
We are keen to create a recognisable global brand with a strong visual part and influential position in this world. We want to create pieces which would last more than one season, staying authentic, showing the value of craftsmanship and the opulence of natural fabrics. That's why we are focusing on designing non-seasonal products. We aim to persuade women in their beauty and sensuality regardless of their age, fit and any prejudices; we would spread the vibes of femininity, but fun and easiness(simplicity) at the same time.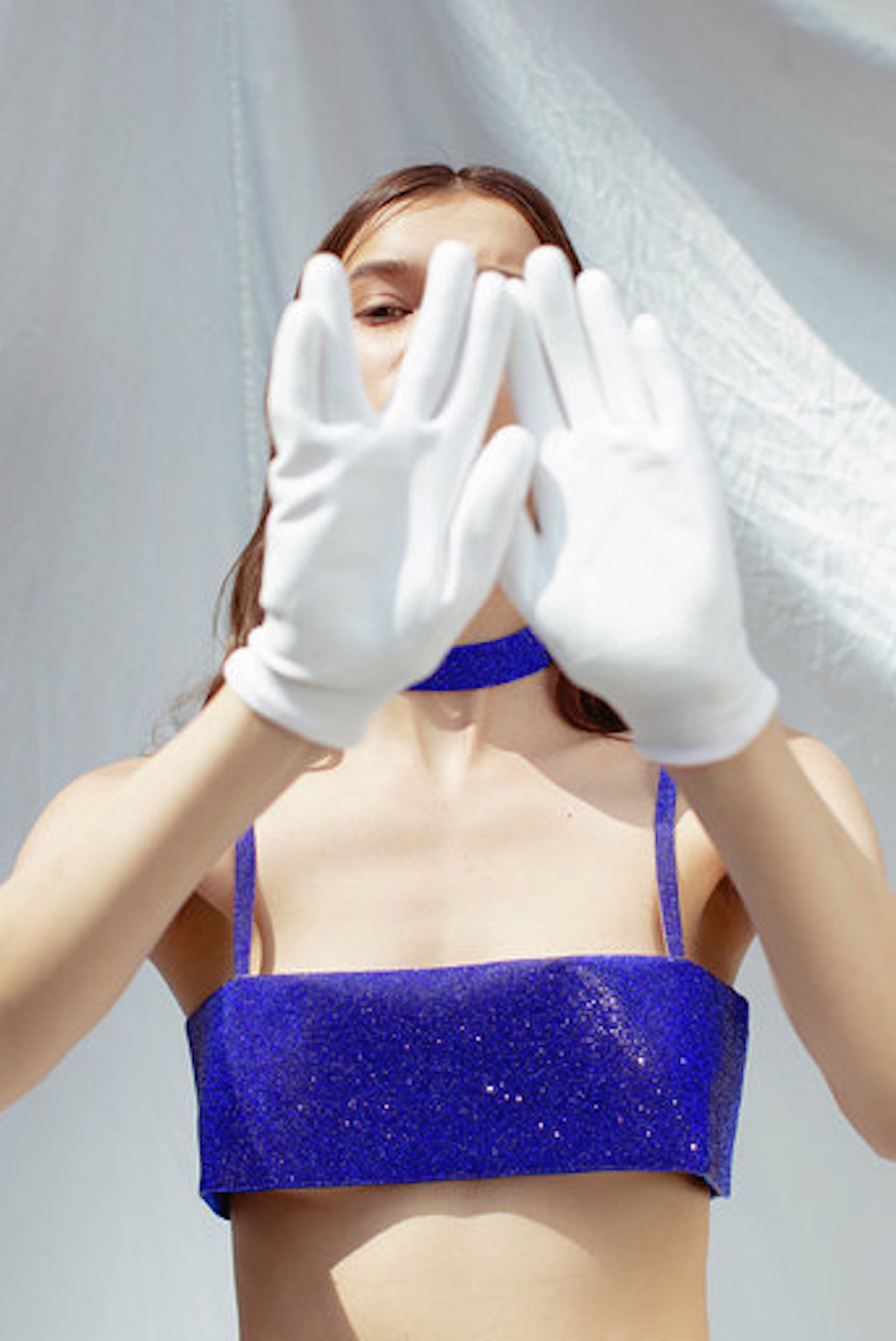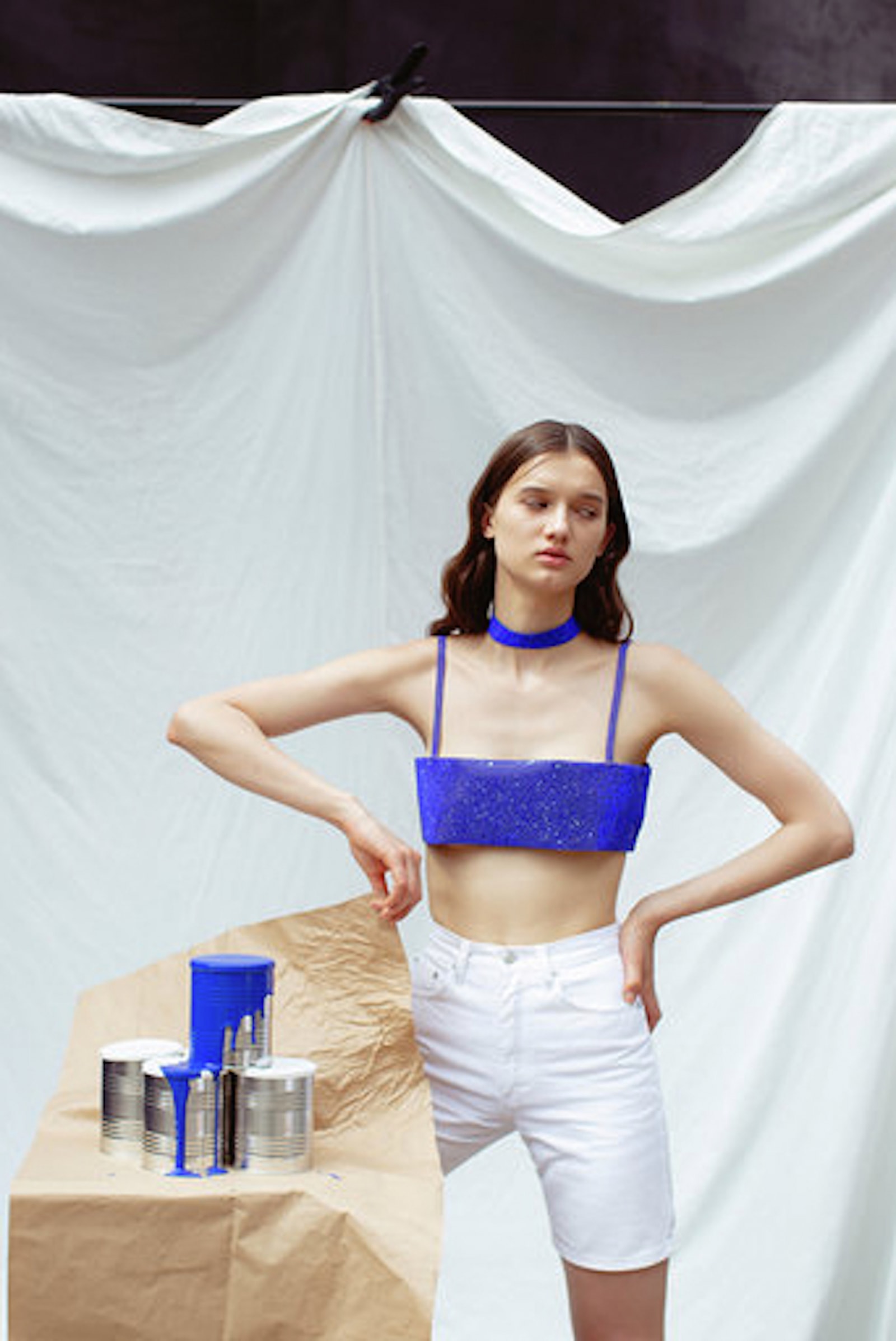 How has the COVID-19 pandemic impacted you?
This time has been really tricky, especially for a young brand, just stepping into the industry. Obviously, it's much harder to offer party and evening pieces when being at home has become the new normal for most of us this year. However, we forced all our strengths and energy to encourage our followers and each other by continuing showing our values and love. During lockdown we supported our community by providing helpful and entertainment content to cope psychologically.
It was time to re-evaluate the strategies and ways of moving further. I'm happy that the practice of manufacturing that we had chosen before the pandemic evidently became the best mode to work now. We never made too much stock and even worked as a made-to-measure brand, and I'm confident that we should continue enhancing this way. We are also grateful to our partners who believed in us and continued ordering during this hectic time.
What is your favorite piece you have created? 
I love all our creations, so I can't underline any of them. However, the Charlotte top has become an essential style of the brand, and is rightfully my beloved one. We've got recognition and so much love thanks to it. I also believe the Marie Spiral bra from the Christmas edition will also become our statement piece.
Share this article