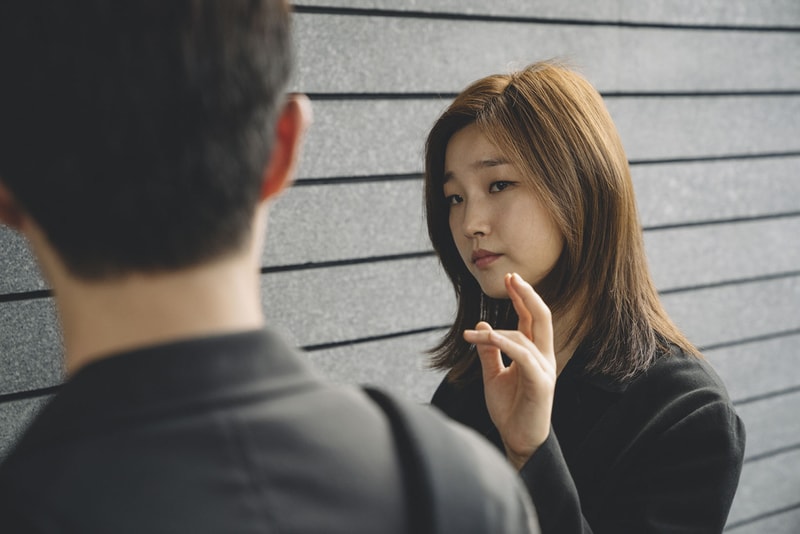 Film & TV
Here Are 7 Movies to Watch by 'Parasite' Director, Bong Joon-ho
One of the hottest directors today, who took home four trophies at the 2020 Oscars.
Here Are 7 Movies to Watch by 'Parasite' Director, Bong Joon-ho
One of the hottest directors today, who took home four trophies at the 2020 Oscars.
Korean director Bong Joon-ho has paved the way for foreign-language films by overcoming the "one-inch barrier of subtitles," winning numerous awards with recent ones being four statues at the Academy Awards for his latest film Parasite. Coming to light are not only other notable Korean films but also the director's previous works, which is why we've put together a list of movies to watch by the creative.
Even before the highly acclaimed Parasite, Bong was well known for delivering strong messages on society, touching upon topics like segregation, global warming and more. Not only do these works offer laughter with comical scenes and witty lines, but they also make viewers clench their fists as they watch the director's nerve-racking stories. Some of the most noteworthy include Okja, Snowpiercer, The Host and Memories of Murder, featuring the director's favorite actors in the industry including Tilda Swinton, Chris Evans, Song Kang-ho, Wooshik Choi and more.
Scroll down below to read more about must-watch picks from Bong Joon-ho's filmography. For more on film and TV, check out the 10 best Studio Ghibli films of all time.
Parasite, 2019
Notably one of the hottest topics over the past year, Bong Joon-ho's latest creation Parasite not only won four trophies at the recent Academy Awards, but also Palme d'Or at the Cannes Film Festival, Best Foreign Language Film at the Golden Globes and Cast in a Motion Picture at the SAG Awards. As Bong mentioned on The Tonight Show Starring Jimmy Fallon, "the film is best when you go into it cold," so we won't reveal too much for those who haven't watched it yet. Simply put, the movie follows the comical yet nerve-racking story of a family who finds their way through entering a rich home and the story unfolds from there.
 Okja, 2017
Starring big names like Tilda Swinton, Jake Gyllenhaal and Steven Yeun, Okja gained much attention when it was announced that the movie would release exclusively on Netflix following a world premiere at the Cannes Film Festival. Set in a realistic and current era threatened by global warming where people are trying to find sustainable ways to feed the mass population, "super pigs" are introduced to the world, with 10 farmers in different parts of the world given the challenge to breed the best pig. Forced to part ways with her own super pig Okja, young farmgirl Mija sets on a journey from her small home in Korea all the way to New York City.
Snowpiercer, 2013
As a result of global warming, the Earth enters a brutal Snow Age in 2031 where temperatures drop below 100 degrees Celsius. Following a leader named Wilford, all of humanity hop on a special-made circumnavigational train called the Snowpiercer that runs nonstop around the planet. The population is segregated by class in different sections of the train, with the elite at the front and poor forced to eat mysterious nutrient bars and sleep in tiny beds. Curtis, played by Chris Evans, leads a revolt to reach the head of the train and to fight for equality.
Mother, 2009
Featuring Korea's legendary actors Won Bin and Kim Hye-ja as a widow and her and son, Mother is a thriller that illustrates a parent's unconditional love. As her son Do-joon gets accused for murdering a high school girl, the unnamed mother tries to do anything to find proof that Do-joon is not the murderer. The film attracted more than three million admissions nationwide and competed in the Un Certain Regard category at the 2009 Cannes Film Festival.
Shaking Tokyo, 2009
An anthology film featuring three segments alongside directors Michel Gondry and Leos Carax, Bong released a movie titled Shaking Tokyo. As its title suggests, the movie takes place in the Japanese capital, following a man, played by Teruyuki Kagawa, who hasn't left his home in a decade. With the only connection to the outside world being his phone, the main character falls in love with a young woman played by Yu Aoi who delivers his pizza.
 The Host, 2006
Setting the record as the highest-grossing Korean film of all time, The Host was one of Bong's breakthrough works, winning Best Film at the Asian Film Awards and Blue Dragon Film Awards. The story takes places in Seoul, where a mysterious monster appears at the Han River, taking the lives of many. The city falls in chaos, while characters including a young man (Song Kang-ho) who runs a small store at the park along with his daughter (Go Ah-sung), a national medalist archer (Doona Bae) and her brother (Park Hae-il) work their way through fighting the monster to stop it from hurting more people.
Memories of Murder, 2003
This crime drama film is based on a true story of one of Korea's first-ever serial murder cases, taking place in 1986 in a city called Hwaseong. The story starts with local detective Park Doo-man (Song Kang-ho) who is given the task to uncover a case of a woman raped and murdered, followed by a series of similar incidents, leading to a serial crime investigation. Lauded as one of the nation's best crime movies of all time, Memories of Murder was once again a hot topic last year, with the criminal of the actual Hwaseong killings confessing his 14 murders.
---
Share this article