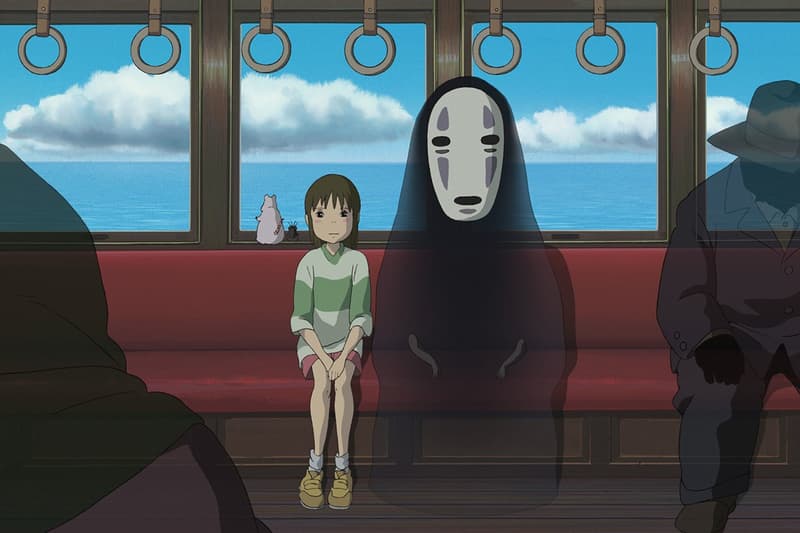 The 10 Best Studio Ghibli Films of All Time
See if your favorite made the list.
2020 is an exciting year for Studio Ghibli fans, as co-founder Hayao Miyazaki announced two new upcoming films and Netflix has been rolling out movies from the legendary studio. To accompany your new binge these coming weeks, we've put together a list of the best Studio Ghibli films of all time.
A game-changer in the world of animation, Studio Ghibli has released some of the most successful films since its beginning in 1985. Appealing to a wide range of audiences with its empathetic storytelling and iconic music from composer Joe Hisaishi, the Japanese studio has built an empire with a strong fanbase, expanding from filmmaking to exhibitions, special theme parks and pop-ups.
From iconic works like My Neighbor Totoro and Kiki's Delivery Service, to childhood favorites like Spirited Away and Howl's Moving Castle, scroll down below to take a full look at the Studio Ghibli films to revisit. While you're here, check out all the movies to watch before the 2020 Oscars.
Princess Mononoke (1997)
Set in 13th to 14th century Japan, fantasy film Princess Mononoke illustrates the conflict between animal gods trying to protect the forest and humans attempting to destroy nature to mine iron. Ashitaka, the last prince of the village of Emishi, is cursed with a superhuman strength that would soon kill him. On his journey to lift the curse, he meets Princess Mononoke, a fearless woman raised by a wolf-god who leads the battle against humans.
My Neighbor Totoro (1988)
After moving into an old house to be closer to the hospital where her mother is recovering from an illness, a little girl called Mei discovers two small spirits which lead her to the hollow of a tree. While exploring, she finds a larger spirit called Totoro, which she becomes best friends with. Ironically, Mei is the only person who can see Totoro and is unable to show her new friend to her family including her sister Satsuki. Later being able to meet him one rainy night, Satsuki also befriends Totoro, and the two later embark on a magical journey to find Mei when she disappears after finding out that their mother would not be returning home soon.
Spirited Away (2001)
On their way to move to a new neighborhood, 10-year-old Chihiro and her parents stumble upon an abandoned amusement park. Chihiro is left alone after her mom and dad turn into huge pigs as they devour food at an empty restaurant, and tries to figure out a way to turn them back into humans. The park later turns out to be a small town taken over by demons, spirits and evil gods, with a bathhouse at its center where the beasts visit to relax. Chihiro meets Haku, a boy who helps her out on her quest to save her family.
Howl's Moving Castle (2004)
After being turned into a 90-year-old lady from an unknown curse, young milliner Sophie heads to the countryside to find a cure. On her journey, she meets a wizard named Howl and his moving castle, where she hires herself as a cleaning lady. Being set in times of war, Howl is summoned by the King to fight against the neighboring kingdom, while Sophie spots that he is increasingly turning into a bird-like creature due to a spell. Together, Howl and Sophie find a way to lift their curse.
Laputa: Castle in the Sky (1986)
Laputa: Castle in the Sky begins with Sheeta, a young orphan girl abducted on an airship, being attacked by a group of pirates who are in search of a blue crystal pendant that she is wearing. Falling from the airship, Sheeta lands in a small mining town where she meets Pazu, a boy who helps her recover. After hearing about a magical floating island named Laputa, Sheeta embarks on a journey with Pazu to look for Laputa while being chased by the pirates.
Kiki's Delivery Service (1989)
13-year-old witch Kiki moves to a serene seaside town with her talking cat Jiji to spend a year of training. Utilizing her flying abilities with her broomstick, she starts a small delivery business but begins losing her magical powers due to her insecurities. The young girl goes through changes to win her confidence and abilities back.
Porco Rosso (1992)
Set in the '30s in Italy, Porco Rosso focuses on the story of sky pirates that terrorize cruise ships sailing to the Adriatic Sea. Porco Rosso, a former World War I pilot who turned into a pig due to a mysterious curse, decides to fight against the pirates. In his battle, he receives the help of a girl named Fio Piccolo and close friend Gina.
Grave of the Fireflies (1988)
Based on the 1967 short story of the same name, this heartwarming film illustrates the story of Seita, a teenager who has to look after his younger sister Setsuko, following an American firebombing during World War II which separates the siblings from their parents. The two rely on each other to survive the devastating times and to stay safe and alive.
Ponyo on the Cliff by the Sea (2008)
Ponyo, a young goldfish princess, meets a human boy named Sosuke on a secret trip to the surface of the sea. Being brought down back to the ocean kingdom by her father, Ponyo longs to become a human after falling in love with Sosuke. The two set on a quest to save the world from the imbalance caused by Ponyo's use of her father's powerful magic to transform herself into a human being.
The Cat Returns (2002)
After rescuing a cat about to be run over by a car, teenage girl Haru later finds out that the odd-eyed cat she saved is actually named Lune and is the prince of a Cat Kingdom. Out of gratitude, the Cat King asks Haru to marry his son, gifting her with unwanted presents. Through a series of events, Haru attempts to escape the kingdom and world of cats.