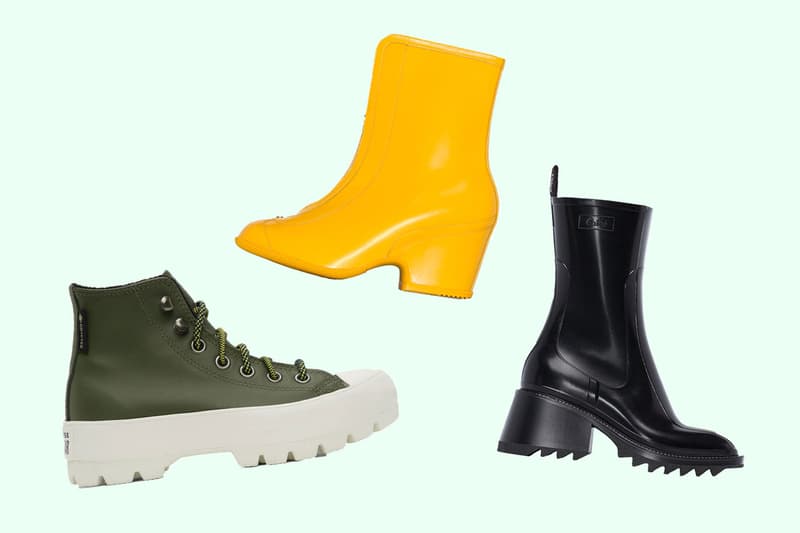 13 Pairs of Stylish Waterproof Boots to Brave Winter Weather In
Stand up to slush.
Though a number of brands have begun looking forward to warmer weather with the release of Spring/Summer 2020 collections, we're still very much in the thick of winter. For city dwellers who don't own cars, it can be a challenge to brave the rain and snow — as well as the slushy aftermath of storms —  and remain dry. Additionally, finding a perfect pair of stylish waterproof boots can be a struggle for those who don't like traditional rain boot silhouettes.
If you're on the hunt for a pair of waterproof winter boots, look no further. We've rounded up a selection of unorthodox styles from brands including Prada, Gucci and Converse, as well as classics from cold-weather mainstays such as Timberland and Moncler.
Scroll down for our 13 favorite pairs of waterproof boots and if you're looking to channel your inner snow bunny, head to our roundup of designer ski and snowboarding-inspired fashion.
---
Share this article