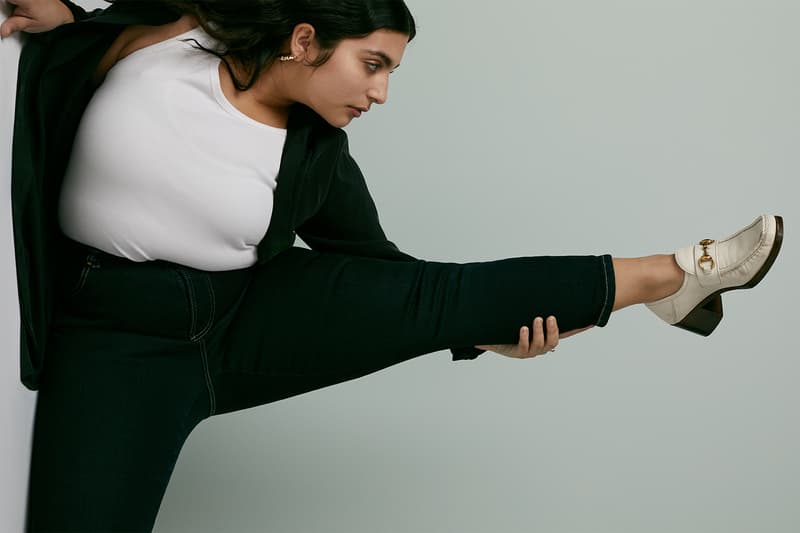 Fashion
5 Size-Inclusive Denim Brands Making Jeans for Every Body
Flattering and comfortable jeans designed for all shapes and sizes.
5 Size-Inclusive Denim Brands Making Jeans for Every Body
Flattering and comfortable jeans designed for all shapes and sizes.
When it comes to purchasing the right pair of jeans, it's essential to figure out what kind of fit best complements your body type. Below, we've rounded up five body-inclusive denim brands that are offering a selection of styles in a diverse size range.
Whether you're looking to replace an old pair of skinny jeans with a new one, or to invest in a classic wide-leg style for your wardrobe, the brands below have got your covered. From cult-favorite American heritage label Levi's, to Khloé Kardashian and Emma Grede's Good American, read on to discover brands that are making flattering and comfortable jeans for every body.
For more fashion inspiration, check out our roundup of the best independent denim brands.
Levi Strauss, a Bavarian immigrant who moved to San Francisco in 1850, started out as a seller of dry goods and primarily sold his products to miners. Strauss discovered later on that the miners were in need of durable pants, so he hired a tailor to create garments for the workers out of tent canvas material. Eventually, Strauss started his very own denim brand with his brothers in 1853. Now known as Levi's, the brand is notably one of the most well-known denim manufacturers in the fashion industry. From the popular Wedgie Fit Skinny to the classic 501 silhouette, the company offers a wide range of styles in an extensive size range.
In 2015, Universal Standard co-founders Polina and Alex launched their label with an eight-piece collection that sold out in less than a week. Since its debut, the brand's founders have been committed to breaking down existing barriers in the industry and giving all women "fashion freedom." One of Polina and Alex's main goals for their company is to bring women together in a way that no other label has done before, without compromising on the quality of the products. Universal Standard jeans range from size 00 to 40, arriving in five styles and three different lengths.
San Francisco-based brand Everlane was founded in 2010 by Michael Preysman and Jesse Farmer with the mission of selling clothes with transparent pricing. On its website, the company allows its customers to see how much each product costs to produce. Everlane also partners with some of the best ethical factories around the world and promises to source "the finest materials" for its garments. Select styles featured in its denim offering, such as the Authentic Stretch High-Rise Skinny and the Curvy Authentic Stretch High-Rise Skinny Jean, are available in sizes up to 35.
Khloe Kardashian and Emma Grede launched Good American back in 2016 because the co-founders realized there was something missing in the denim community: "Whenever we bought new jeans, it was hard for us to find a pair that fit our body types, and even when we did they'd always need alterations," said Kardashian. In addition to producing size-inclusive jeans, Good American has been featuring a diverse cast of models in its campaigns. Ranging from 00 to plus size 24, the brand's styles come in seven body-inclusive fits.
Sustainable brand Warp + Weft has been in the denim business for three decades. The company owns an eco-friendly mill — one of the world's largest textile manufacturers — that produces high-quality denim with minimized environmental impact. According to the company's website, a traditional pair of jeans consumes 1,500 gallons of water. However, a pair produced by Warp + Weft requires less than 10 gallons. To create the best possible fit for its customers, the brand's jeans are personally tested by women of all ages and sizes.
Share this article