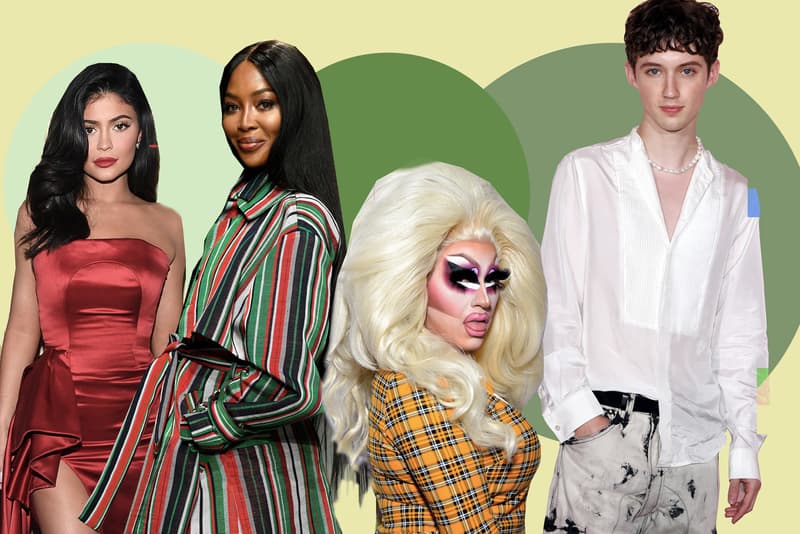 Culture
Here Are 7 Celebrity YouTube Channels You Should Follow
Jen Atkin, Kylie Jenner, Troye Sivan and more.
Here Are 7 Celebrity YouTube Channels You Should Follow
Jen Atkin, Kylie Jenner, Troye Sivan and more.
If you've been running out of things to watch, we're diving into YouTube to find all the best videos to keep you occupied. As most of us are still spending a big chunk of time home, videos have become an increasingly popular form of communication, and what better way to stay updated with your favorite celebrities than to tune into their YouTube channels?
We've rounded up seven celebrities worth subscribing to on the platform, ranging from Naomi Campbell's "No Filter With Naomi" interview series, to Trixie Mattel's hilarious makeup videos. Take a look at our current watchlist below, and let us know who you're watching in the comments below.
Troye Sivan
Although Troye Sivan is now a massive pop star, his career actually began on YouTube. The star used to be one of the biggest names on the platform, and is now going back to his roots by uploading sweet vlogs and fun videos in addition to songs and music videos.
If you've been tempted to cut your own bangs during this time of self-isolation – don't. At least not until you've watched a few of celebrity hair stylist Jen Atkins' videos. She's worked with the Kardashian clan, Bella Hadid and numerous big names, and shares everything from product reviews to tutorials on her YouTube channel. Her latest video shows how to cut short hair at home, which is definitely needed for those looking to give their significant other a sleek fade.
RuPaul's Drag Race alumna Trixie Mattel has a YouTube video for every mood. Whether you'd like to watch her transform people into their drag queen persona, or a video of Mattel removing all her makeup, there are loads of options to choose from. You'll get a good laugh out of most of the videos, as well.
Naomi Campbell's YouTube videos have gone viral since she first entered the platform last year, and with good reason. The iconic supermodel shares everything from her disinfecting routine on planes, to grocery shopping at Whole Foods and her daily intake of vitamin supplements. If you want an inside look at the life of Naomi, her YouTube channel is the place to go.
Devon Lee Carlson
Devon Lee Carlson is the perfect account to follow for fun and light-hearted vlogs. Throughout her videos, we get a look at her business Wildflower Cases with sister Sydney, as well as her relationship with The Neighborhood singer Jesse Rutherford, and Devon's fun fashion week adventures. You'll want to binge her videos, that's for sure.
The Too All The Boys I've Loved Before actress is relatively new on YouTube, but her videos have racked up thousands of views. Sharing everything from her everyday makeup tutorial, to an emotional video of her first visit to Vietnam, which is where the actress and her brother were adopted from.
Last but not least we've got Kylie Jenner's channel. The social media mogul and beauty entrepreneur shares tutorials, cooking videos and everything in-between, and it is the perfect hole to do down for all your Kardashian-Jenner cravings. While you're at it, don't forget to revisit Kylie's iconic "To Our Daughter" video, which revealed her pregnancy with daughter Stormi.
---
Share this article