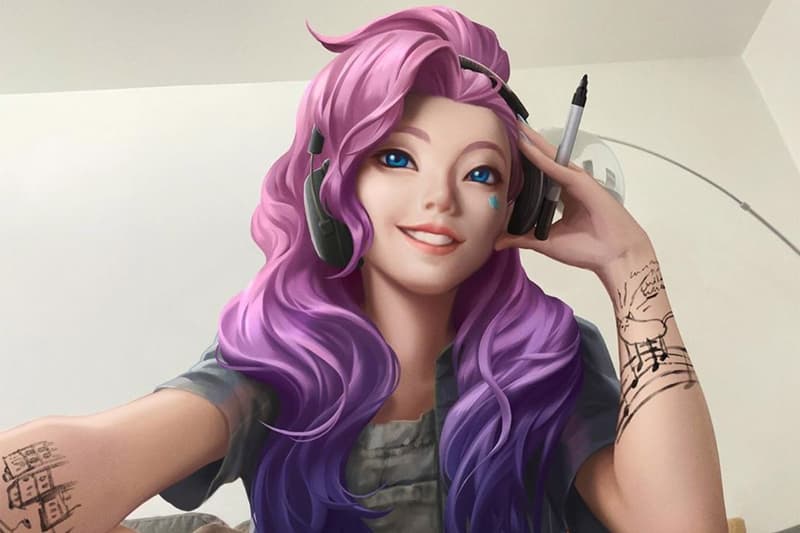 Tech
UPDATE: Riot Games Confirms K/DA's Collaboration With Rising Star Seraphine
It's still unknown whether the virtual influencer will be the next 'LoL' champion.
UPDATE: Riot Games Confirms K/DA's Collaboration With Rising Star Seraphine
It's still unknown whether the virtual influencer will be the next 'LoL' champion.
UPDATE (September 7, 2020): Gearing up for the forthcoming League of Legends World Championship, Riot Games released a new track dubbed "THE BADDEST" for its virtual pop group K/DA a few weeks ago. Following rumors that Seraphine is the latest member to join the team, Riot has released a statement clarifying who the influencer is.
"Seraphine is a digital influencer and artist in association with Riot Games," the gaming giant confirmed. "As a virtual artist, she will have many collaborators that help bring her to life musically, vocally, and artistically. As of June 2020, she operates three social media platforms (Twitter, Instagram, and Soundcloud) where she shares her music, thoughts on her daily life, and now, her collaboration with K/DA," the announcement reads, officially announcing Seraphine's partnership with the music band. "Her initial partners, Jasmine Clarke, Absofacto and Kosuke Kasza, helped voice and produce Seraphine's covers and songs on social media."
Although the statement doesn't fully reveal the exact identity of Seraphine, we can expect more to come from the digital influencer in the coming months.
---
ORIGINAL STORY (August 26, 2020): In an age of social media, digital influencers have emerged over recent years, ranging from Lil Miquela to noonoouri. Most recently, a rising star that goes by the name of Seraphine has caught the attention of League of Legends gamers, with rumors that she is the next League champion to join Riot Games' K-pop group K/DA.
For those unaware, K/DA is a virtual four-member idol group featuring the likes of (G)I-DLE's Miyeon and Soyeon, Madison Beer and Jaira Burns. Following their 2018 single "POP/STARS," the team has announced a new track to drop on August 27.
Just in time for the upcoming release, LoL fans have discovered Seraphine's various social media accounts, including her Soundcloud page where she uploaded a cover of "POP/STARS." The influencer has also liked fans' tweets declaring her as the new League champion, and has recently started following K/DA on Instagram.
While not much on Seraphine has been revealed just yet, we can expect new announcements from Riot Games in the coming weeks.
In case you missed it, Riot Games announced a multi-year partnership with Spotify.
Share this article