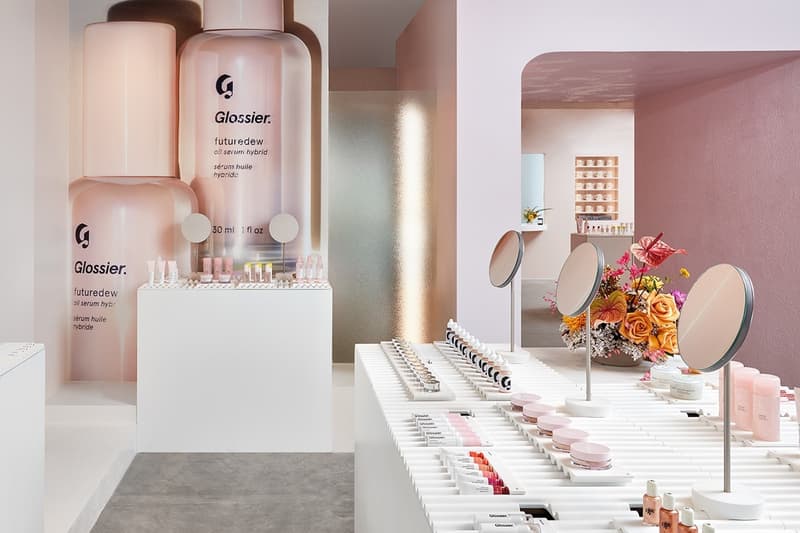 Beauty
Glossier Temporarily Closes All Retail Locations Amid Coronavirus Outbreak
For at least two weeks starting March 13.
Glossier Temporarily Closes All Retail Locations Amid Coronavirus Outbreak
For at least two weeks starting March 13.
For the past few months, the coronavirus outbreak has affected the world in numerous ways, from Coachella being postponed to the suspension of NBA's 2019-2020 season. In light of the ongoing situation, Glossier founder Emily Weiss has announced that the cult-favorite beauty brand will be temporarily closing all of its retail locations. The decision has been made to ensure the safety of all staff and customers for an indefinite period of time.
"It's easy to feel helpless during times of uncertainty or anxiety," Weiss started off in her latest Instagram post, addressing the concerns around COVID-19 which was recently declared a pandemic by the World Health Organization. The entrepreneur continued, "As a business leader and CEO I've been asking myself how Glossier can continue to bring joy to our community, especially during these darker moments, while respecting calls for social distancing and helping promote public safety," followed by an announcement that the company has "made the decision to close all of [their] temporary and permanent retail locations for at least two weeks" starting Friday, March 13.
"It wasn't an easy choice, but I know it's the right one." Weiss finished off the post by mentioning to Glossier's customers that they can visit the company's blog for more information.
Stay tuned for more news related to the coronavirus outbreak. Our thoughts go out to those affected by the pandemic – you can head over to WHO's official website for more information on how to protect yourself from the disease.
---
Share this article