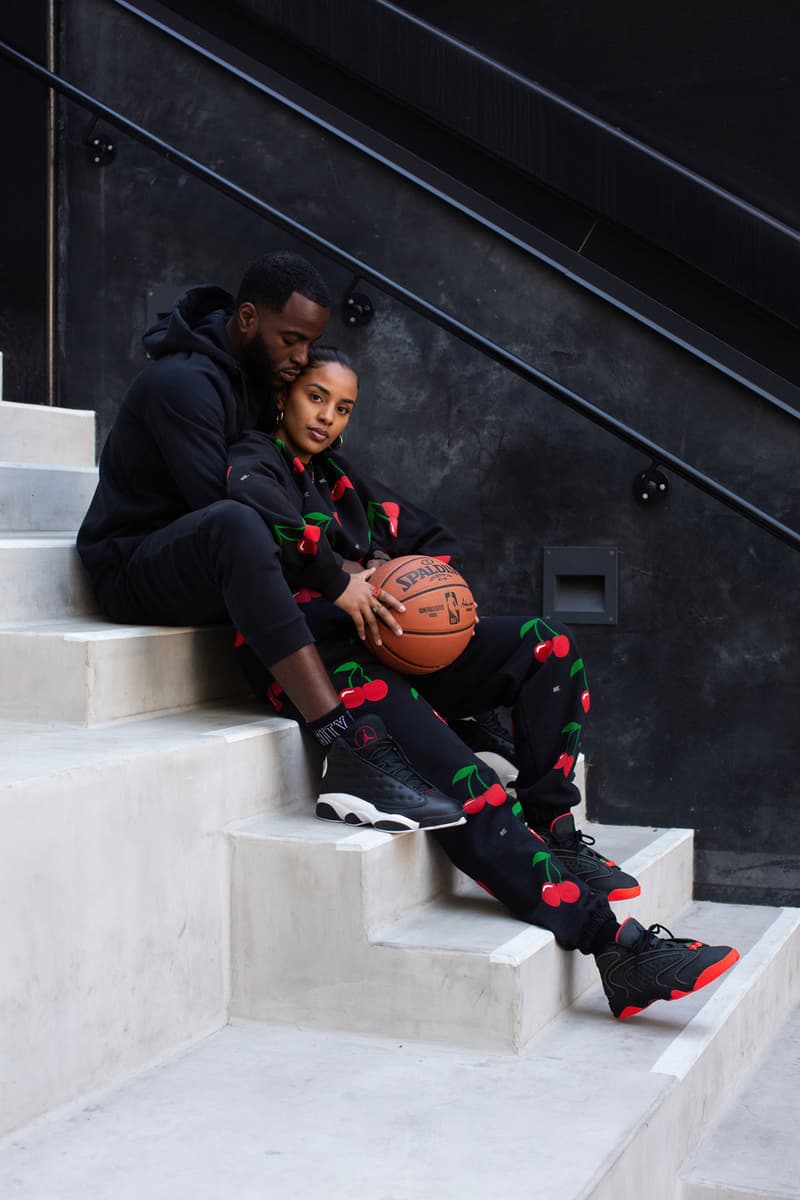 1 of 2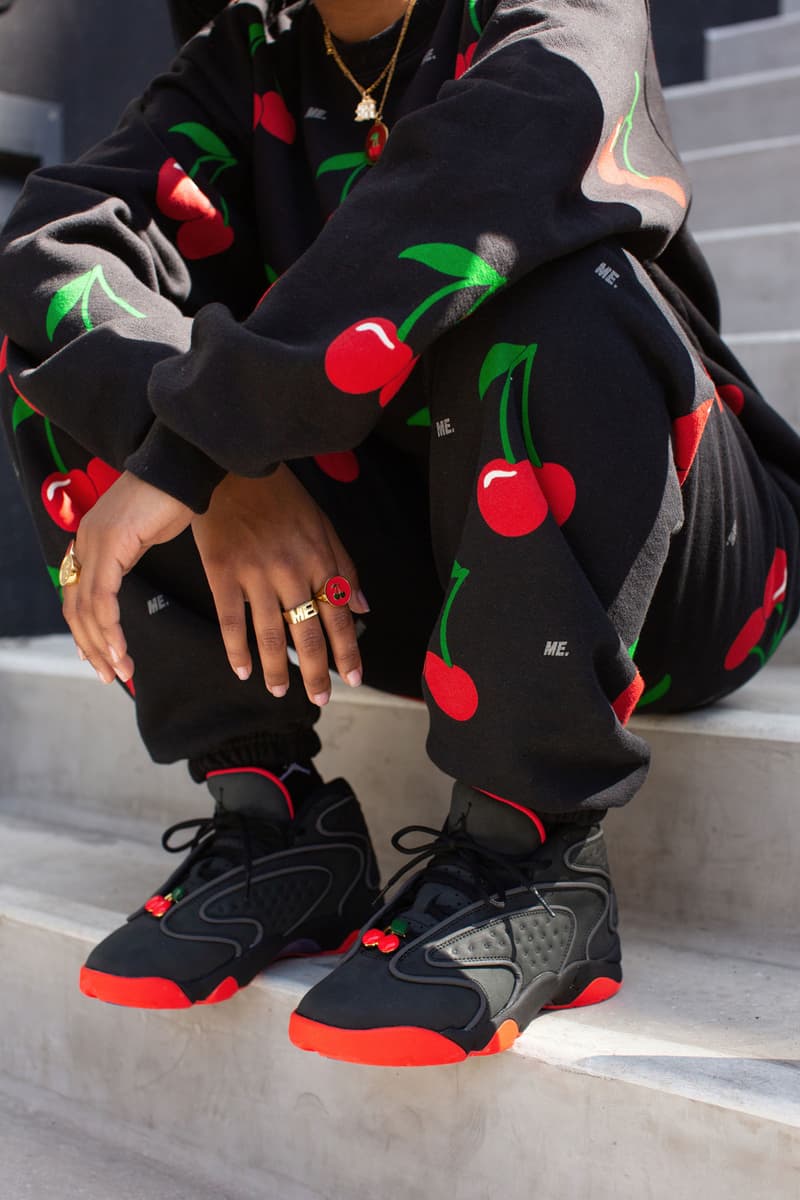 2 of 2
Footwear
Melody Ehsani on the Timeliness of Her Upcoming Women's Air Jordan OG SP
The designer talks inspiration, cherries and gender equality.
Melody Ehsani on the Timeliness of Her Upcoming Women's Air Jordan OG SP
The designer talks inspiration, cherries and gender equality.
A landmark collaboration, Melody Ehsani and Jordan Brand will make history with the upcoming release of Nike's very first dual-designed Air Jordan OG for women. The shoe, initially introduced in 1998 and since its re-issue back in January, remains Jordan's only women's basketball sneaker.
Ehsani, known for her colorful jewelry and streetwear, brings her playful touch to the iconic shoe. Constructed of a black leather and textile upper stitched with swooping overlays, the mid-height model adds a cherry deubré for a graphic pop. An infrared outsole ties the shoe together.
Keep reading for Ehsani's exclusive lowdown on her Women's Air Jordan OG — which fittingly launches during Women's History Month — and the meaning behind its cherry motif.
The Melody Ehsani Women's Air Jordan OG SP retails for $150 USD and launches at Melody Ehsani's website on March 13 at 9 a.m. PST (12 p.m. EST). The shoe will be available globally starting March 19.
What exactly led to your latest collaboration with Jordan Brand?
I started talking to Jordan brand about two years ago…after a couple of months of going back and forth to Portland, we decided to create a partnership together and move forward with the two shoes I've done so far. 
Can you walk us through the key features of your Women's Air Jordan OG SP?
It's a women's basketball shoe that was first introduced in 1998. It was in the market for a short period of time, and we were able to bring it back. It features an infrared sole, which was really special to me because infrared is a color that was used on a lot of iconic [Jordans] back in the day. I wanted it to be a strong material story with leather and on the inside of the shoe, there's a sewn-in label behind the tongue that's sort of a love note, explaining the significance of the cherry deubré and the intention of the shoe.
The sneaker was really timely to bring back in the sense that Jordan has never made a shoe for women before [1998], and hasn't made one for them since. What better time to introduce it back than Women's History Month?
What's the significance of the cherry?
I wanted something that represented the feminine and throughout time, the cherry has been associated with goddesses of fertility and abundance and protection. Those three attributes really resonated with me; I feel like they're timely in the sense of it being fertile ground for women to claim their space in society and work towards equality. So it felt like a "the time is now" sort of moment.
Did the design process differ from that of your previous Air Jordan 1?
The design process was pretty much the same. The only difference was that I did a lot more research for it [Women's Air Jordan OG SP], just because I wanted to know the heritage and the story of it, whereas I was very familiar with the Air Jordan 1. It was really cool going back to the timeline: revisiting my own experience with the shoe in 1998, realizing how so many things were happening around the shoe at the same time and syncing that up with my own journey.
You shared that at 11-years-old, you wrote a letter to Magic Johnson protesting the fact that his basketball camp didn't allow girls. Though sports, as well as other fields, have become increasingly inclusive, what changes do you hope to see in the future?
I don't believe in sameness. I don't think men and women are the same and I don't expect them to be. But I do believe in equality, and that we should be allowed the same opportunities and experiences. So that's what I'd like to see — empowering the feminine versus expecting the feminine to operate in the same way as the masculine. Truth be told, a lot of the systems that have been set up by men simply don't work for [women]. There needs to be enough room for the feminine to be empowered to create different kinds of systems that work better for us and for society. 
---
Share this article