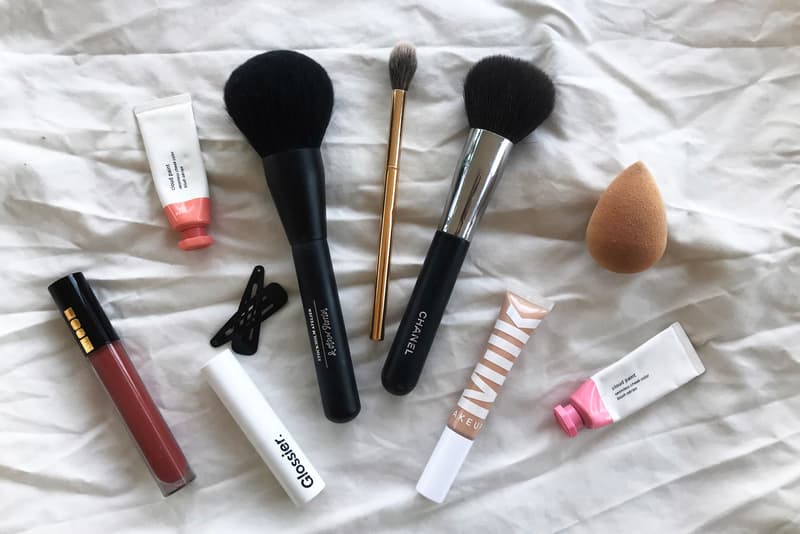 Beauty
Here's How to Clean Your Makeup Brushes and Sponges
Using at-home products like dish soap, shampoo and vinegar.
Here's How to Clean Your Makeup Brushes and Sponges
Using at-home products like dish soap, shampoo and vinegar.
When it comes to makeup, it would be nothing without the right brushes. Whether you're someone who loves to create a colorful bold eye using big eyeshadow palettes and multiple brushes, or if you're someone who opts for a natural look and applies powder with a fluffy brush, the tools have become essential parts of our routines. Despite being everyday items, our brushes often get neglected and it is easy to forget to clean them. If you've been randomly breaking out, your dirty makeup brushes could be playing a big part in irritating your skin.
Now that we are all self-isolating at home, it could be the perfect time to give your brushes some TLC. If you're worried about not having the right cleaning products on hand, we've put together three easy ways to clean your brushes and sponges using at home staples such as shampoo, dish soap and bar soap.
Peep our favorite easy cleaning methods below, and get ready to resurrect your makeup brushes.
The Shampoo Method
1. Grab a dollop of shampoo in the palm of your hand, and work your brush through it with a tiny bit of water.
2. Use your fingers as a washboard, and rub the brush up and down to make sure all product is removed and rinse with water.
3. Dry flat on top of a towel.
Dish soap and Vinegar
1. Add a table spoon of dish soap and a table spoon of distilled vinegar to a big glass.
2. Stir mixture, and let sit for approximately 15-20 minutes.
3. Rinse brushes individually under water.
4. Dry flat on top of a towel.
Sponge Cleaning
1. Wet blender and wait until it soaks up water.
2. Rub sponge back and forth over the bar soap whilst under the tap.
3. Squeeze and rinse until water runs clear.
4. Leave to dry.
Olive Oil and Dish Soap
1. Rub your sponge in olive oil until completely coated
2. Mix dish soap and hot water in another container
3. Soak sponge and squeeze out any oil
4. Leave sponge in water for a few minutes.
5. Squeeze out remaining water and dry
Share this article