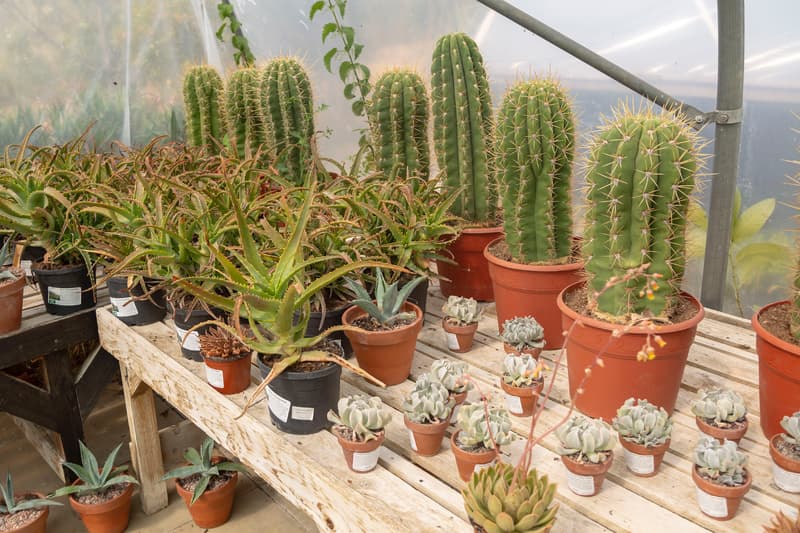 Art & Design
These Are the Best Stores for Plants and Flowers in London
From small succulents to massive monsteras, here's where to buy plants in the British capital.
These Are the Best Stores for Plants and Flowers in London
From small succulents to massive monsteras, here's where to buy plants in the British capital.
In a massive city like London, it can be hard to maintain a green thumb. Lack of space often means you don't have access to plants, and when you're sharing a flat with multiple people, it is also hard to make space for plants and big pots, which is why we've put together a guide to four places in London where you can get your plant fix.
Whether you're looking to invest in a few small succulents for decoration, or if you're ready to commit to a massive monstera or a tall cactus, we've compiled some of London's best plant stores below. Take a look at our four favorites, and get ready to go green this weekend.
Where:
493-495 Hackney Road E2 9ED, 3-7 Lower Clapton Road E5 0NS
What: Conservatory archives have two locations in London, and also offer workshops like creating your own terrarium or learning how to propagate your monstera. The stores are the definition of an urban jungle, and will definitely inspire you to add some green to your home.
Where:
Unit 2, Amhurst Terrace, Hackney Downs Studios E8 2BT
What: Kill The Closest Snake sell a handful of indoor plants and succulents, ranging from textured ferns to massive monstera. Whether you're looking for a small little decoration or something big to care for, you'll definitely be able to find it in the jungle-like shop.
Where: Various Locations
What: Botany is both a plant shop as well as a homeware and interior store. You can find all the plants you want, as well as aesthetic ceramic pots, plates and more, to elevate your home with. They offer workshops such as wreath making and "happy houseplants," and offer a ton of educational experiences surrounding plants.
Where:
492 Kingsland Road, London E8 4AE
What: Dedicated to "hard to kill" plants, Prick sells all the best cacti and succulents, come big or small. Ideal for those looking to decorate their home with plans, but don't have a green thumb, cactus plants and succulents require very little attention and watering, making them ideal. Make sure to check out the store and website, and get inspired by the window filled with cacti on your way in.
---
Share this article