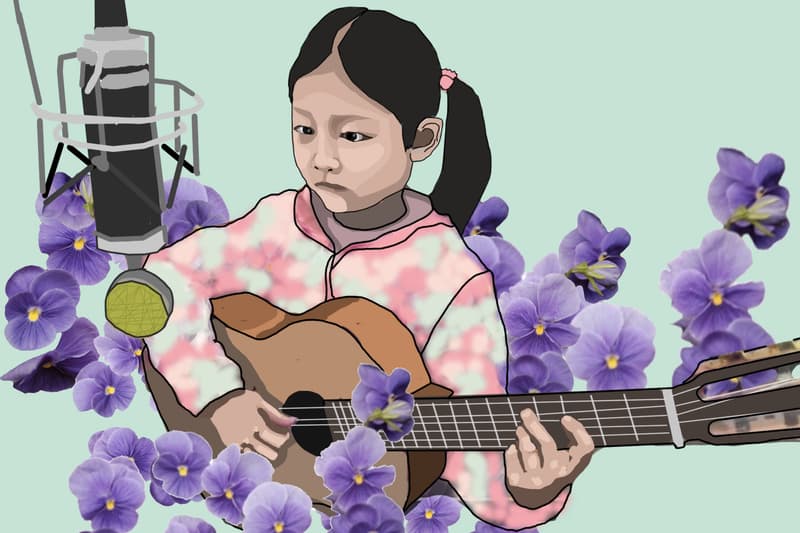 Culture
How Miumiu Guitar Girl Became a Beacon of Light in the Dark Times of the Coronavirus Pandemic
How the six-year-old stole our hearts.
How Miumiu Guitar Girl Became a Beacon of Light in the Dark Times of the Coronavirus Pandemic
How the six-year-old stole our hearts.
In a time where our news is constantly flooded by news surrounding the ongoing coronavirus pandemic, with new cases reported each days and more and more deaths surfacing across the world, it has been difficult to think about anything else. What will society look like once the virus is no longer spreading? How many people will have lost their jobs? And how many will have lost their lives? It is impossible to tell what the long-term impact of the COVID-19 will be, and we'll continue to wake up each day wondering what will happen next.
In a time like this, it is hard to get a break from all the news, but one person who has become a social media sensation during the time of self-isolation is six-year-old singer and guitarist Miumiu. Her YouTube channel which goes by the name Miumiu GuitarGirl has amassed over four thousand followers in two weeks, and her videos have racked up over 10,000 views. The social media sensation is only just popping up, but after Bella Hadid shared a video on her Instagram, her post of Miumiu's singing has over 1.6 million views and over 243K likes, with comments from Hailey Bieber, Millie Bobby Brown and more. Since, the singer has also made her own Instagram account which already has over 14K followers.
Living in Beijing, the six-year-old aspires to become a guitarist. "Thank you for your encouragement. I will continue to study hard. To fulfil my dream to be an excellent guitarist," she writes in the description of her latest video – little does she know that she's about to become one of the biggest social media sensations. In the past hour, over 250 people have tweeted about Miumiu's cover of "I Wish You Love," and she's about to get even bigger.
We're living in a strange time in an even stranger world at the moment, but it is people like Miumiu that will keep us going and shine a light even in the darkest of times. The six-year-old singer is without a doubt going to become one of the biggest social media sensations, but until then, she'll put a smile on your face and continue to brighten your day.
Share this article