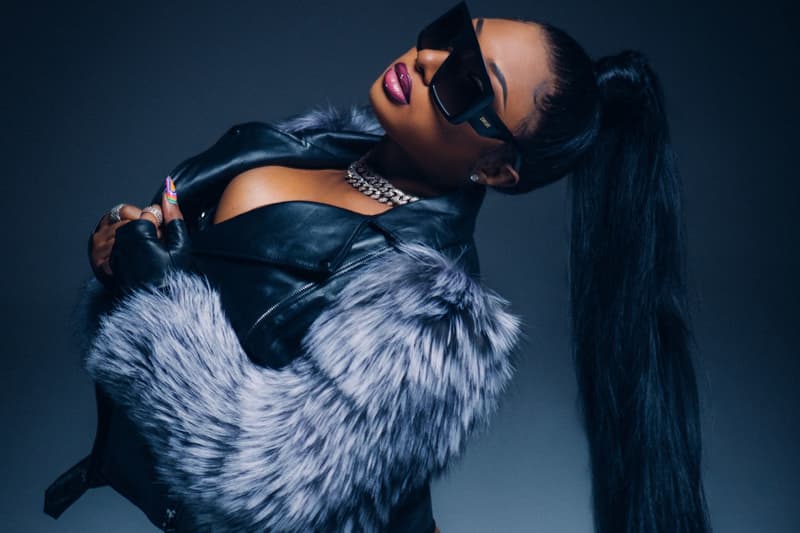 Music
Best New Music of March: Megan Thee Stallion, Dua Lipa, Jessie Reyez and More
New singles and albums to add to your playlist.
Best New Music of March: Megan Thee Stallion, Dua Lipa, Jessie Reyez and More
New singles and albums to add to your playlist.
With the first quarter of 2020 already gone by, March saw hit releases from industry favorites like Dua Lipa and Megan Thee Stallion, as well as emerging musicians such as AUDREY NUNA and orion sun. Refreshing our playlists are the likes of Kid Krow, singer-songwriter Conan Gray's debut album, and"Ankles," a trap beat released ahead of Jessie Reyez's new record Before Love Came to Kill Us.
Scroll down below to listen to the best music releases of the month. While you're here, read our exclusive interview with AUDREY NUNA.
Ahead of dropping her debut studio album Before Love Came to Kill Us on Friday, Jessie Reyez released a new track titled "Ankles." On top of a catchy trap beat produced by electronic duo Blvck Jvck, the Colombian-Canadian artist sings, "I'm tired of pretending that I was the guilty one." The artist's new record featuring 15 tunes is now available at streaming platforms like Spotify and Apple Music.
Also known as Leo Reilly and son of actor John C. Reilly, LoveLeo debuted "Rosie" following his breakout single "BOYFREN" which was released back in January. Taking inspiration from BECK, MGMT, Beastie Boys and more, the artist's unique sound is reminiscent of the nursery rhyme "Ring a Ring o' Rosie."
Houston rapper Megan Thee Stallion finally dropped her highly anticipated debut EP Suga which has already birthed hit tracks for the musician just a few weeks after its release. From the 9-track record, "Savage" has gone viral on TikTok with a dance challenge completed by the likes of Bella Hadid, Normani and Ryan Destiny. The artist also unveiled a music video for "B.I.T.C.H" where she is pictured riding in a Rolls-Royce in a striking neon fur coat and walking her dogs in a tight snake skin suit.
Chika – Industry Games
LA-based musician Chika debuted her first EP Industry Games featuring seven tracks that highlight her self-made success, trials and aspirations. Accompanying hard-hitting beats are her rapid flow and wordplay. In her title track "Industry Games," the 23-year-old offers her honest opinion on the music and entertainment industry, followed by additional standouts like "Crown."
Ahead of her debut album Hold Space For Me which dropped on Friday, orion sun released her single "Lightning" accompanied by a music video. The record tells some of the artist's most personal stories, delivering a message of love and perseverance. Additional standouts from the 11-track album include "Coffee For Dinner" and "Ne Me Quitte Pas (Don't Leave Me)" which were debuted as singles earlier this year.
Stranger Things star Maya Hawke continues to build her music career with her forthcoming album Blush, scheduled for release in June. Ahead of the drop, the artist debuted a new video for her single "By Myself." With lyrics written by Hawke and music by Jesse Harris, the track features the musician singing with a starry backdrop, wearing a cowboy hat with angel wings.
Singer-songwriter Conan Gray unveiled his 12-track debut studio album Kid Krow hits including "Maniac," "Comfort Crowd" and "Checkmate" which were released over the past year. The record features nine other new songs that act as an emblem representing Gray and the person he has been throughout his life.
Rising R&B star AUDREY NUNA  followed her hit singles "Comic Sans" and "Paper" with a new track titled "Long Night," where the Korean American artist boasts her dynamic range throughout the song. With the final product coming to life after re-recording and re-shooting multiple times, the video takes viewers on a long night's trip around New York City.
Noah Cyrus – "I Got So High That I Saw Jesus"
Following her track "Lonely," Noah Cyrus continues to showcase her signature sounds through her latest single "I Got So High That I Saw Jesus." The 20-year-old artist explains the song "is not about or for one religion or belief system," but rather focuses on the message that everything will be okay. "I hope this song resonates with people, especially with all that is going on in the world right now. Humans have evolved in so many beautiful ways, but we've also gotten so out of touch with the world, and each other," the musician revealed.
Dua Lipa – Future Nostalgia
Dua Lipa has finally dropped her highly anticipated album, which arrives with a total of 11 tracks. From hit viral song "Don't Start Now" to "Break My Heart," the musician takes inspiration from her childhood memories, channeling major nostalgia in her disco beats.
Share this article