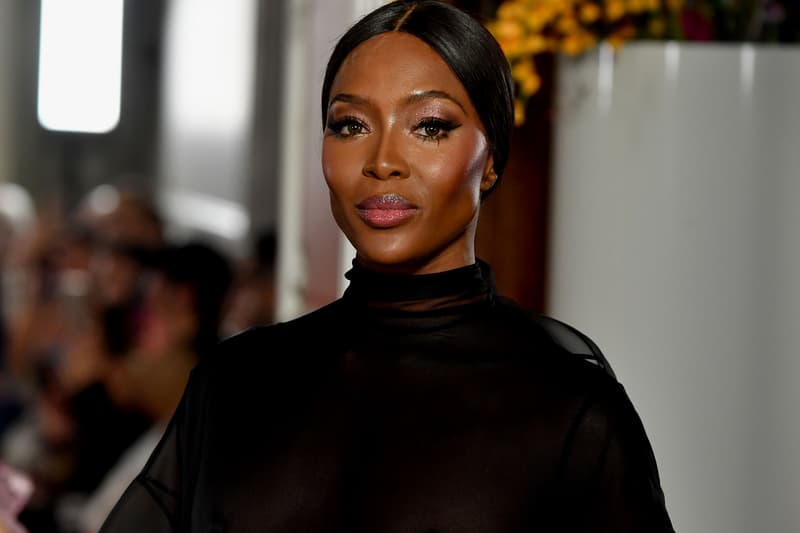 Culture
Naomi Campbell On How She Stays Safe and Healthy Amid the Coronavirus
"I feel that you have to do what you have to do to make yourself feel comfortable in a time like this."
Naomi Campbell On How She Stays Safe and Healthy Amid the Coronavirus
"I feel that you have to do what you have to do to make yourself feel comfortable in a time like this."
Supermodel Naomi Campbell uploaded a video onto her YouTube channel last week, showing viewers her safe and healthy travel routine amid the current coronavirus pandemic. In an interview with The Washington Post, Campbell shared her insight on a video she published back in July 2019 titled, "Naomi Campbell's Airport Routine," which received over 2.6 million views. She told the publication:
"People have called me many things and again that's their business, it's not mine. I don't care what people say — 'you're ridiculous, you're extra, you're overreacting' — it's what makes me feel comfortable. I travel a lot, and I normally have to go straight to work, and my work is my physical appearance. If you don't have your health, you don't have nothing. Just for that reason I would always say, 'Okay, I have to protect myself.'"
On February 22, Campbell heard about the outbreak. Known to live a super-clean lifestyle, she purchased a hazmat suit not knowing that the virus would become a pandemic one month later. "I had them not knowing this was going to happen but just wanting to be safe. I feel that you have to do what you have to do to make yourself feel comfortable in a time like this, or in any time, really," she said.
The model also talks about the importance of social distancing and how she only attended one show during Paris Fashion Week because she started to feel uncomfortable being surrounded by a lot of people in the same room. "If you're going to self-isolate and social distance, you want to be where your home is," she added. Additionally, Campbell's daily routine to stay healthy at home involves drinking a glass of celery juice, showering with Epsom salts, Kosher salts and vinegar, followed by a relaxing facial.
Read Campbell's full interview on The Washington Post's website. In other COVID-19 news, Charli XCX will host a series of daily live streams on Instagram Live in an effort to support fans self-isolating amidst the pandemic.
Image Credit

Peter White/Getty Images
Share this article