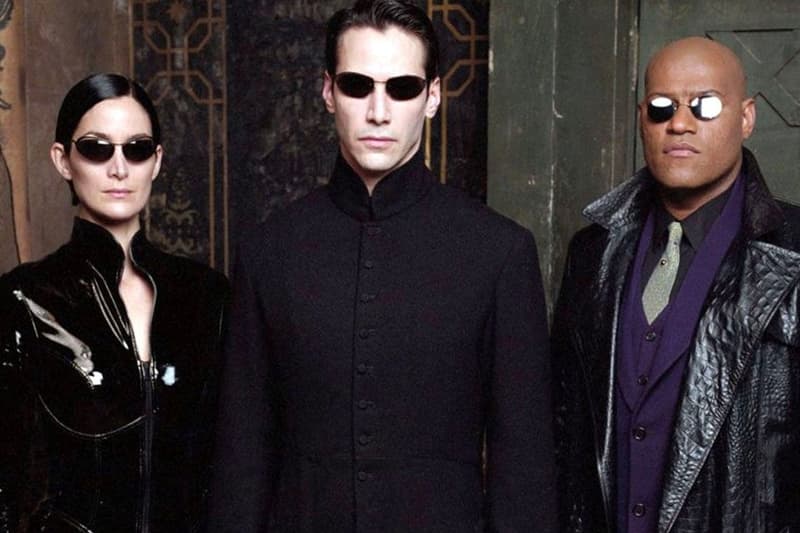 Film & TV
Here Are 7 Classic '90s Movies to Stream on Netflix
Picks starring Keanu Reeves, Leonardo DiCaprio and Neve Campbell.
Here Are 7 Classic '90s Movies to Stream on Netflix
Picks starring Keanu Reeves, Leonardo DiCaprio and Neve Campbell.
If you're a '90s baby (or just a fan of the iconic era) and on the hunt for quarantine content, a number of classic movies from the decade are available to stream on Netflix. Characterized by the development of the Internet and other technology, as well as the rise of counter cultures such as the grunge movement, the '90s gave way to its own set of star actors including Leonardo DiCaprio, Keanu Reeves and Robert De Niro.
DiCaprio stars in What's Eating Gilbert Grape, the 1993 film that garnered the actor his first Oscar nomination. Spurning countless spin-offs as well as a general fascination with the Italian mafia, Goodfellas is one of the most recognizable mob movies of all time. Though Reeves has enjoyed a resurgence in popularity thanks to his role in 2019's John Wick: Chapter 3, he rose to mainstream Hollywood fame in 1999 after appearing in science-fiction hit The Matrix. 
Keep reading for the seven best '90s movies to stream on Netflix.
Goodfellas
Directed by Martin Scorcese, Goodfellas adapts Wiseguys, a non-fiction book chronicling the life of Henry Hill, an Italian mobster turned FBI informant. Starring De Niro alongside Ray Liotta and Joe Pesci, as well as Lorraine Bracco of The Sopranos fame and Debi Mazar, the movie has become a cultural touchstone and is regularly cited by critics as one of the greatest films of all time.
Space Jam
A basketball-meets-Looney-Tunes fever dream, Space Jam was actually inspired by Nike's 1992 Superbowl commercial for Air Jordan VII sneakers starring Michael Jordan himself. After conceiving of the iconic half animated, half live action commercial, ad mogul Joe Pytka expanded on the one-minuted spot and imagined what would happen if Bugs Bunny helped Jordan win an important basketball match.
Scream 2
The second installment of the Scream series, Scream 2 sees the return of masked murderer Ghostface and his continued efforts to kill protagonist Sidney Prescott, played by Neve Campbell. Directed by Wes Craven, the movie also casts fellow '90s stars Courtney Cox and Sarah Michelle Gellar as victims of Ghostface's reign of terror.
The Craft
Lauded for its quintessentially '90s fashion, The Craft follows a group of high school outcasts who are also witches. The four girls remedy their lives and personal problems with the use of spells and magic, until the abuse of their powers leads to unwelcome repercussions.
The Matrix
Now fodder for countless memes, as well as a devout base of Keanu Reeves fans, The Matrix is one of the most iconic science-fiction action movies of all time. Featuring instantly recognizable cyberpunk costumes and a cast list including Laurence Fishburne and Carrie Ann-Moss, the film also utilized computer graphics that, at the time, pushed the boundaries of visual effects.
The Talented Mr. Ripley
Based on the 1955 novel of the same name, The Talented Mr. Ripley received five 1999 Oscar nominations thanks to a stand-out cast of actors including Matt Damon, Jude Law, Cate Blanchett and Philipp Seymour Hoffman. Damon stars as Tom Ripley, a scammer whose lies eventually spiral into violence.
What's Eating Gilbert Grape
Set against the rural backdrop of Endora, Iowa, What's Eating Gilbert Grape follows Johnny Depp as Gilbert, a supermarket clerk taking care of his house-ridden mother and disabled younger brother, Arnie (Leonardo DiCaprio). The movie chronicles the family as they confront their past traumas and eventually find hope as a bittersweet ending provides a fresh beginning for all of them.
---
Share this article