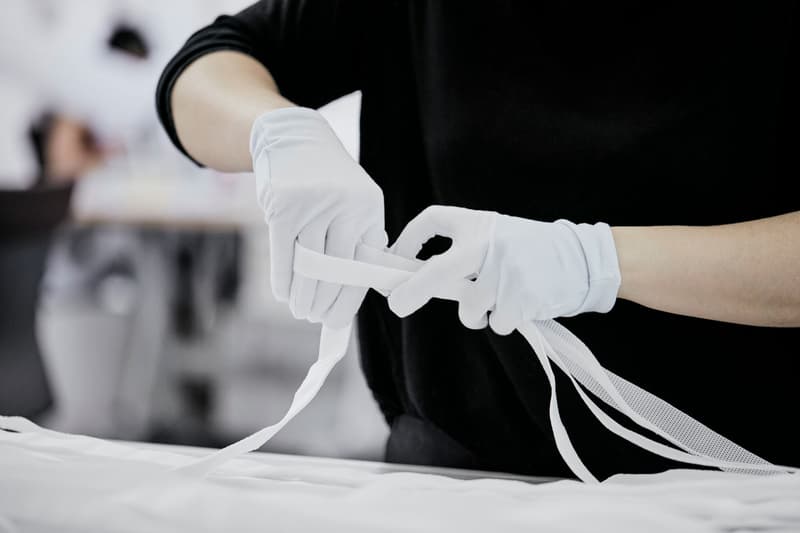 Culture
Louis Vuitton Dedicates Paris Atelier to Production of Hospital Gowns
To be distributed to healthcare workers at six hospitals.
Louis Vuitton Dedicates Paris Atelier to Production of Hospital Gowns
To be distributed to healthcare workers at six hospitals.
Responding to the global coronavirus pandemic and healthcare workers' consequent shortage of personal protective equipment,  Louis Vuitton has started producing hospital gowns at its ready-to-wear atelier in Paris. The gowns will be distributed to six hospitals throughout the city.
Currently, gowns are being cut at Paris workshop and will be sewn by Louis Vuitton volunteers working from home. Starting on April 14, a pattern cutter equipped with an automatic machine will begin assisting volunteer efforts.
"We are proud to be able to help healthcare professionals at our level and put our know-how at the disposal of the Hôpitaux de Paris to create gowns for medical staff," Louis Vuitton Chairman and CEO Michael Burke said. "I would like to thank the artisans of our atelier who voluntarily participate in this civic act and who have been bravely applying themselves since this morning to equip healthcare workers in hospitals who are in need of gowns."
In related news, Augustinus Bader has donated 12,000 bottles of cream to healthcare workers.
---
Share this article