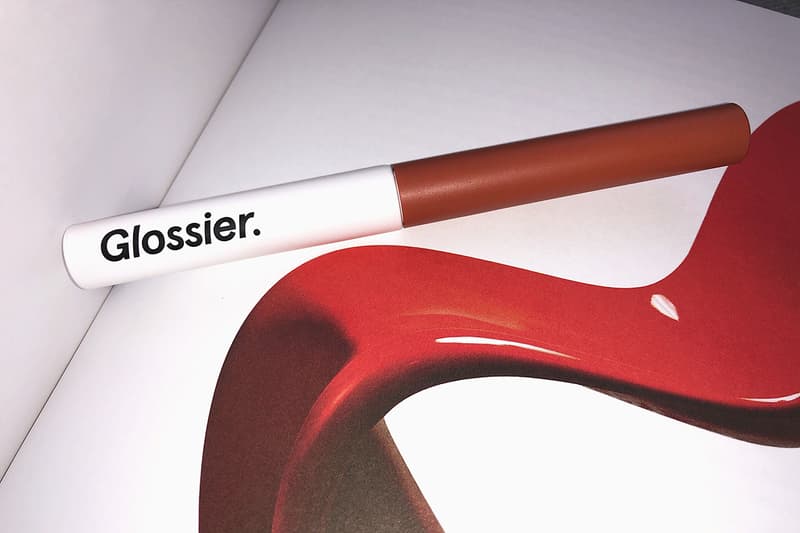 Beauty
The One Makeup Product I'd Still Wear at Home During Self-Isolation
Glossier's new lid tint is a quarantine beauty favorite.
The One Makeup Product I'd Still Wear at Home During Self-Isolation
Glossier's new lid tint is a quarantine beauty favorite.
I haven't worn proper makeup since I started doing my part to stay home and "flatten the curve" nearly five weeks ago, if I counted correctly. While getting ready for weekend outings has been replaced by new quarantine rituals, like making sure I use my scalp scrub, body exfoliator and sheet masks regularly, occasional video calls still present opportunities to play with makeup, especially when I feel like sprucing up my at-home look.
With virtually nobody (expect maybe my couch and house plant) able to see me in person, I've been keeping my conference call beauty routine quick and simple. One particular product that has made this possible is Glossier's most recent launch, Skywash. A no-fuss lid tint that even makeup beginners can manage to use for perfecting their eyeshadow, this product is great for when you want to look like you've put in effort. Read on to learn more about this week's Editor's Pick.
WHAT IS IT: Glossier Skywash Sheer Matte Lid Tint
WHY IT'S WORTH THE HYPE: A liquid-to-powder formula, Skywash is a soft, matte eye color that is ideal for giving your eyelids a wash of color. The product reminds me a bit of Glossier's Cloud Paint blush, except it is more liquidy, lightweight and sheer. Compared to its shimmery cousin Lidstar, however, I'd say that this new eyeshadow delivers richer color payoff. Using the doe foot applicator, I usually like to place a small dot of product on the outer corner of my eye, then gently blend the color all over the eyelid with my ring finger. The application is easy and takes less than two minutes — before you know it, you're already looking more awake and polished than when you have just crawled out of bed.
The formula is buildable, so depending on the shade you use, your skin tone as well as the look you're going for, you may intensify the color by applying a second swipe of product. My favorite is the burnt sienna shade, "Terra." An earth-tone, reddish-brown hue, this color complements my light medium skin beautifully. Pre-lockdown, I've also worn the shades "Pool" (powder blue) and "Lawn" (fresh olive green) outside and found them to be really long-lasting and smudge-resistant as the brand promises.
One thing, though: not all seven shades work for my skin tone. In particular, the pastel taupe "Pebble" and golden beige "Palm" almost blend right in with my natural skin color, and don't seem to show on my lids no matter how many coats of product I apply. To find a shade that looks good on you, I'd recommend comparing the shades on Glossier's website — there's a chart that shows the full Skywash range on different skin tones.
WHERE YOU CAN FIND IT: Skywash retails for $18 USD on glossier.com. A duo option is also available for $30 USD. All shades are vegan and cruelty-free.
Share this article