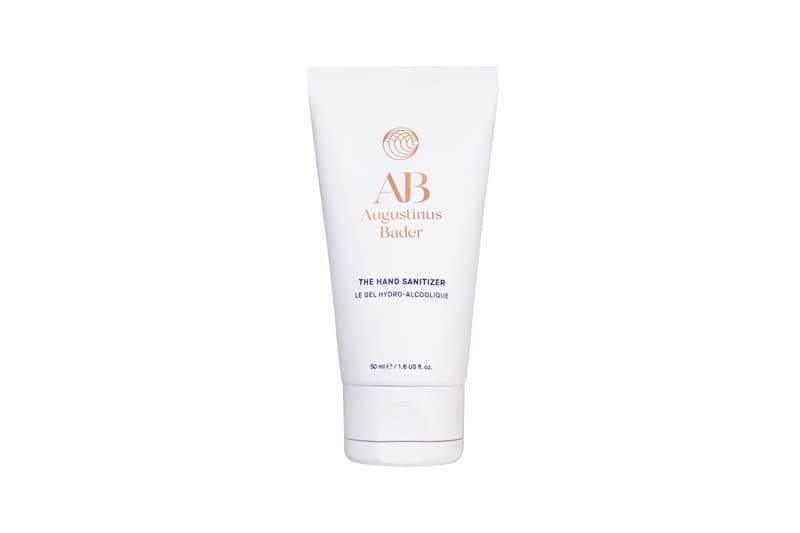 Health
Augustinus Bader to Donate 60,000 Bottles of Hand Sanitizer
To healthcare workers and those in need.
Augustinus Bader to Donate 60,000 Bottles of Hand Sanitizer
To healthcare workers and those in need.
UPDATE (May 8, 2020): Skincare brand Augustinus Bader is expanding its efforts to support frontline healthcare workers with the launch of its very own hand sanitizer. The product's full run — a total of  60,000 units — will be donated to those in need.
Starting May 8, 20,000 bottles of hand sanitizer will go to healthcare workers. On May 9, Augustinus Bader will open sanitizer gifting to the public. Customers will be able to redeem their own free bottle of the product on the brand's website. Unlike traditional hand sanitizers, Augustinus Bader's version contains a generous amount of glycerin — a moisturizer and cleanser — in order to both soothe and disinfect.
Head to the Augustinus Bader website on May 9 to claim a bottle of hand sanitizer.
---
ORIGINAL STORY (April 9, 2020): Dr. Augustinus Bader, renown stem cell researcher and founder of Augustinus Bader Skincare, is donating 12,000 bottles of his famous Rich Cream to hospitals working to fight the coronavirus pandemic. Thousands of 50ml bottles of the product will go to healthcare workers who, due to hours of wearing tight face masks and goggles, are experiencing bruising and skin irritation. Doctors and nurses on the front lines of the health crisis have taken to social media to document the side-effect of their tireless work.
"The bruised and sore faces of those on the front lines humble us, and the tireless, selfless efforts they represent, inspire us," a representative for Bader said. "As part of our response efforts, we are working with partners to organize our 12,000 50ml face creams into donations globally."
In related news, adidas is producing 3-D printed face shields for healthcare workers.