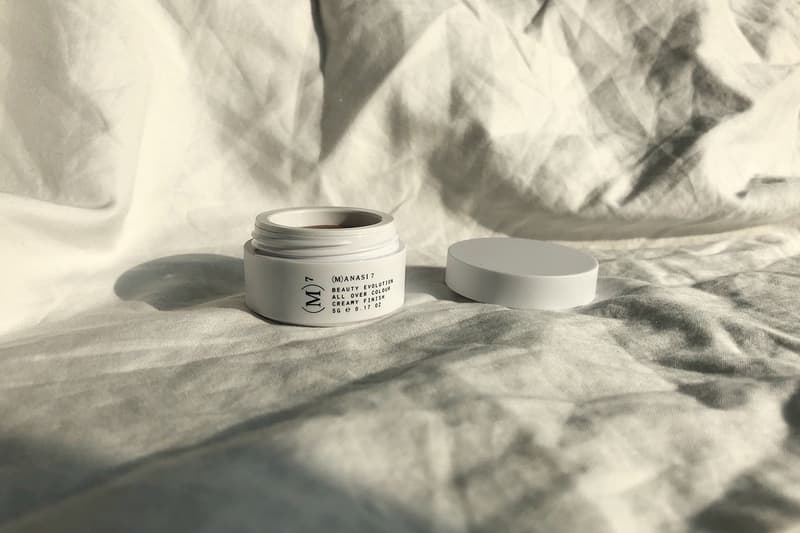 Beauty
(M)ANASI7's New "Manketti" Multi Créme Is the Only Thing You Need for a Quick No Makeup-Makeup Look
The latest release from the Swedish vegan, clean beauty brand.
(M)ANASI7's New "Manketti" Multi Créme Is the Only Thing You Need for a Quick No Makeup-Makeup Look
The latest release from the Swedish vegan, clean beauty brand.
With Hong Kong now about four weeks in to its second lockdown since February, many residents have had to adopt new habits in order to practice safety measures against the coronavirus. Although continuing a regular beauty routine isn't the first thing that one would think to prioritize, I've actually found that it has been oddly therapeutic to put on makeup for grocery runs and for video calls (not every single call, of course. I'm not crazy). Retaining that sliver of normalcy, no matter how small or insignificant, can be an expectedly potent way of coping with the current situation.
To put together a quick "no makeup-makeup" look, my go-to of late has been the All Over Colour Manketti from Stockholm-based clean beauty brand, (M)ANASI7. Founded in 2018, the rising label has been developing organic, vegan makeup that is made sustainably in small batches. This process ensures that the products are of the highest quality and are also responsibly made. For its latest multi créme product, "Manketti" is a creamy café au lait hue that can be used on the lips, cheeks or eyes. With a versatile sandy beige tone, "Manketti" is designed to bring out the natural color of your skin. It can be used either on its own, or layered with other neutral or vibrant color tones to create a fresh, polished look.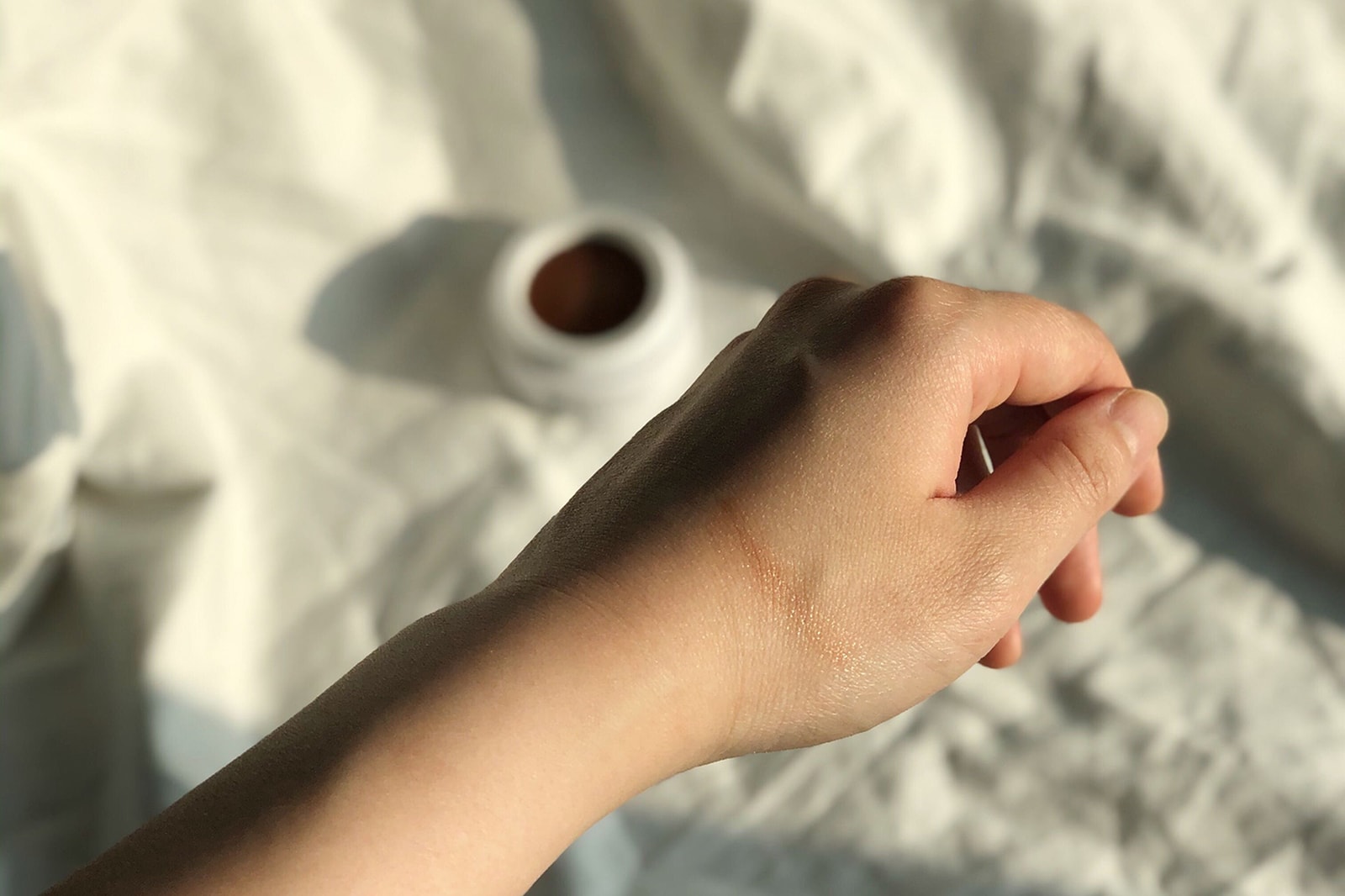 What I like the most about multi créme is obvious: it is a multi-talented product that is adaptable and flexible based on each person's makeup needs. For someone like me who has not been getting a lot of sunlight, and who has a natural propensity towards laziness when it comes to makeup in general (if it takes more than 15 minutes, it's not worth it!), I love that this All Over Colour brings life to my complexion with minimal effort.
When I saw the product in the jar for the first time, its deep brown color was a bit intimidating. I thought to myself, "There's no way this is going to work on my skin." My skin tone is rather fair, so I was pleasantly surprised that when I tested it on the back of my hand, the coloration is actually very sheer. There is also a subtle dewiness from the product that yields a beautiful glow when applied. Quite naturally, "Manketti" has become a go-to product for my makeup routine. I've been applying slight amounts to my cheek bones (this area is still slightly visible above my face mask, thank goodness) to add a touch of understated, sun-kissed color. Of course, this has prompted much scandal, with random strangers I've encountered on the streets probably asking themselves, "Has she been outside a lot during lockdown? Has she been going to the beach? El escándalo!" Where this product really shines for me, however, has been its use on the eyes.
As someone with mono-eyelids, I've never been too confident applying eyeshadow (or colored products in general, actually) to my lids. I usually draw a winged cat eye with liquid liner, add some mascara, and call it a day. However, I find that with this multi créme, I can imperfectly apply the product with virtually no technique, and it still looks fantastic. In fact, the first time I wore it, my partner told me, "Wow, your makeup looks great. But I can't tell what you did differently." And to be honest, that's the best compliment I could ever hope to receive. The most impressive effect of "Manketti" is not that it is boldly noticeable when applied, but that it boosts and elevates your existing products with a subtle – albeit crucial – oomph. It adds a life and glow to your visage in a way that looks both polished and natural and sun-kissed, all at once. If ever there was an essential beauty must-have to seamlessly round off your makeup look behind-the-scenes, this multi créme is it.
(M)ANSI7's All Over Colour Manketti is available now at the brand's web store, where it retails for €45 EUR (approximately $50 USD).
For more on clean beauty, don't forget to read through our roundup of the best sustainable beauty brands.
Share this article