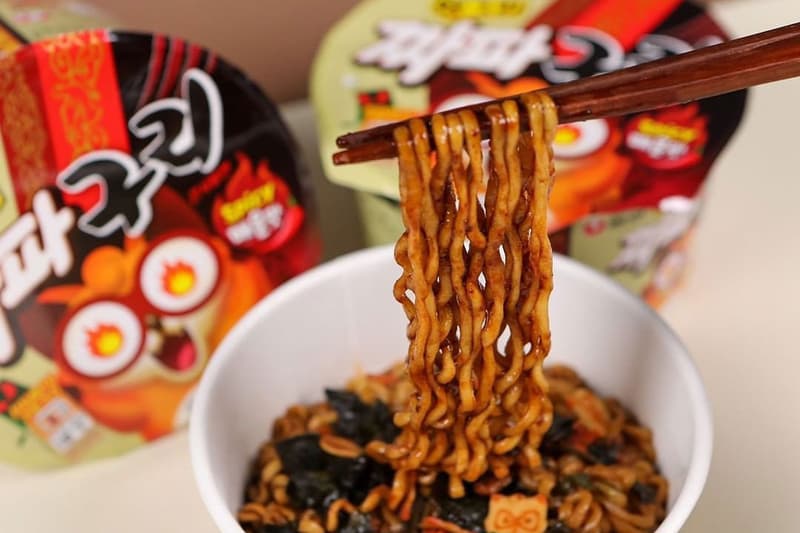 Food
An Instant Version of "Ram-Don," the Noodles From 'Parasite,' Will Release Globally
From South Korean food company Nongshim.
An Instant Version of "Ram-Don," the Noodles From 'Parasite,' Will Release Globally
From South Korean food company Nongshim.
Bong Joon-Ho's Oscar-winning film Parasite has ignited countless cultural conversations since its release, including one particular fascination with "Ram-Don," the noodles that Choong-sook cooks at the behest of wealthy housewife Yeon-kyo.
"Ram-Don," a combination of the words "ramen" with "udon" (a type of noodle), is a term that the film's translator made up for easier-to-read English subtitles. If you listen closely, the characters actually refer to "jjapaguri" or "chapaguri," a popular Korean fast food dish made by combining instant noodles by two brands, Chapagetti and Neoguri. Yeon-kyo asks Choong-sook to put an upper-class twist on the typically low-brow food by topping it with steak.
South Korean food company Nongshim has picked up on the craze for Choong-sook's sirloin noodles and will release an instant version of the dish. Two flavors, "'Angri-Chapaguri Big Bowl" and "Zapaguri Big Bowl" will hit stores globally. An exact release date remains unclear, so stay tuned. In the meantime, check out Nongshim's teaser below.
Share this article