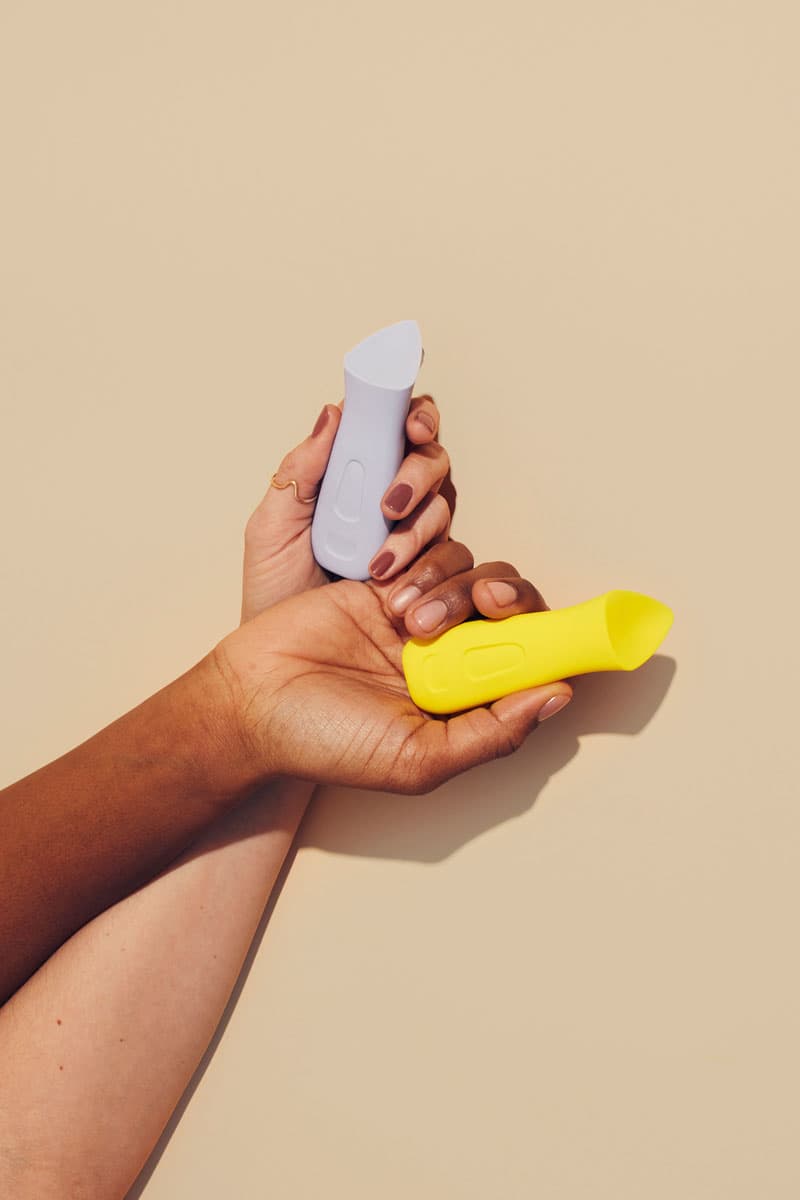 5 Beginner-Friendly Vibrators to Help Keep You Satisfied
For your own pleasure.
As countries around the world go into lockdown due to the coronavirus pandemic, one thing has become clear: putting your health first, including taking care of your mental health and sexual wellness, has become more important than ever. To find some moments of peace during this anxiety-ridden time, many seem to be discovering (or revisiting) the joys of self-pleasure. According to Los Angeles Times, sex toy sales are booming amid quarantine, with brands like Swedish intimate lifestyle company LELO — known for its innovative and high-performance designs — recently reporting a rise in sales.
In honor of National Masturbation Month (it's a thing, google it), we've rounded up some of the best beginner-friendly vibrators on the market that will help keep you satisfied at home. From Unbound's best-selling product Bender, to Crave's compact yet powerful Bullet, here are five great options for those considering to purchase their first sex toy.
Made of soft silicone, Smile Makers' The Fireman vibrator features a rounded nose and a unique flame shape designed to carry the vibration from the clitoral nub to the labia. Enjoy four different speeds and two pulsation modes with this silent clit stimulator.
Arriving with a sleek silver exterior, Crave's Bullet offers a chic, new take on the classic vibrator design. This USB rechargeable vibrator comes with four different speeds and pulsing that users can easily select by clicking a single button.
As suggested by its name, Unbound's Bender is designed with a flexible body and can be used at 10 speeds with different patterns. Waterproof, rechargeable and quiet, this well-reviewed vibrator is an ideal option to keep in your nightstand drawer.
A popular design by women-led sex toy company Dame Products, the Kip Lipstick Vibrator features a bendy, curved tip that flutters at the higher speeds of its five intensity levels. Choose between the bright "Lemon" and pastel "Lavender" hues.
For mind-blowing pleasure, look no further than LELO's SONA 2. The vibrator's ultra-soft silicone material is engineered to absorb sonic waves and transmit them back to your body, allowing the clitoris area to experience a gentle yet deep sensation.
Share this article