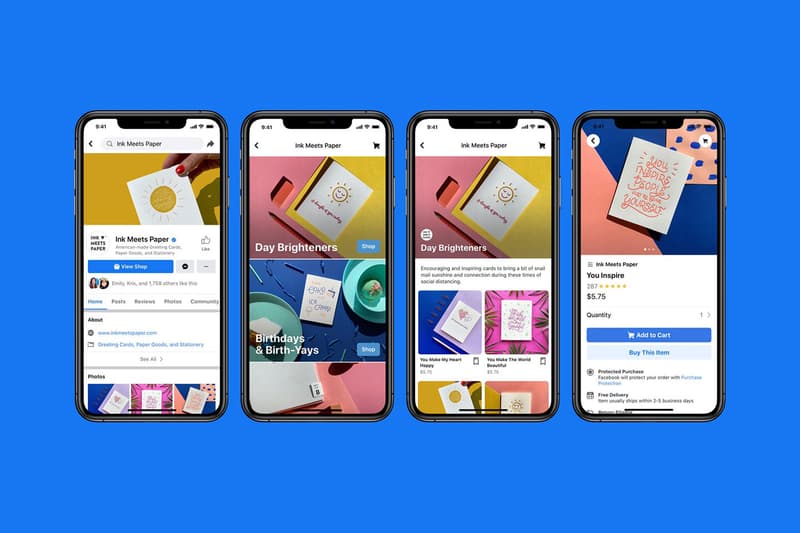 Tech
Mark Zuckerberg Launches Facebook Shops, Helping Small Businesses Sell Online
The new feature is available now.
Mark Zuckerberg Launches Facebook Shops, Helping Small Businesses Sell Online
The new feature is available now.
A timely response to the impact of the coronavirus pandemic on small businesses around the world, Mark Zuckerberg announced Facebook Shops, a new feature allowing customers to buy directly from a retailer's Facebook page.
Any business can set up a Facebook Shop for free and customize it with a cover image and different colors. Owners can then promote their virtual storefronts through their Facebook pages, as well as on Facebook Stories. The new feature began rolling out on May 19 and in the near future, will extend to Instagram — this summer, users will be able to purchase products featured on Instagram Live in real time.
"Right now many small businesses are struggling, and with stores closing, more are looking to bring their business online," an official announcement by Facebook reads. "Our goal is to make shopping seamless and empower anyone from a small business owner to a global brand to use our apps to connect with customers."
Head to Facebook to learn more about Facebook Shops.
Share this article