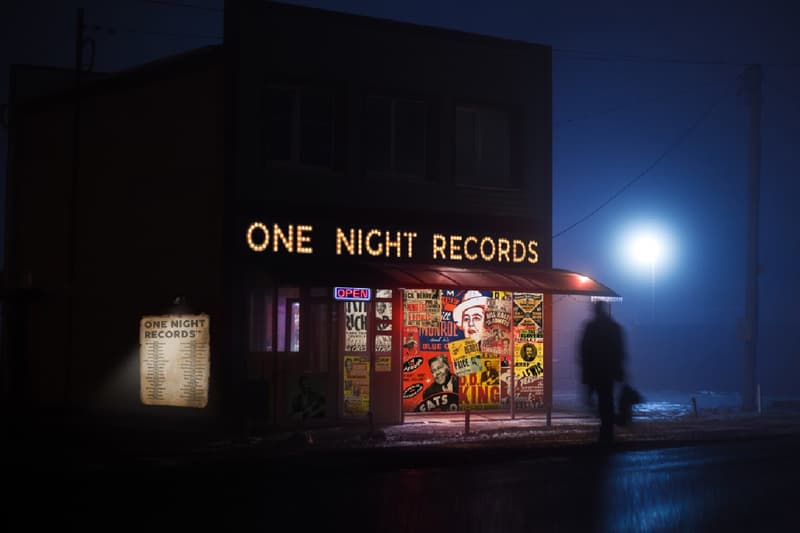 Music
A Socially Distanced Live Music Venue Will Open in London Later This Year
One Night Records calls itself the "world's first COVID-safe live music event."
A Socially Distanced Live Music Venue Will Open in London Later This Year
One Night Records calls itself the "world's first COVID-safe live music event."
Though the day concertgoers will be able to attend shows without taking health precautions is likely far off, the music and nightlife industries are coming up with ways to safely host live performances in the interim. One Night Records, a London venture that describes itself as the "world's first COVID-safe live music event and venue," has developed a series of socially distanced, live concerts titled, "Lockdown Town."
To prevent the spread of coronavirus, One Night Records will enact health measures such as increased ventilation, no-touch trash cans and hand sanitizer provided at regular intervals. Parties capped at four must stay at least two-and-a-half meters away from each other (approximately eight feet) and all attendees are required to wear face masks. Food and drinks will be available for pre-order and pick up drive-through-style.
The U.K. government has yet to announce an official date when nightlife can reopen but many venues — One Night Records included — are anticipating it to be sometime in October.
One Night Records' "Lockdown Town" concert series runs from October 2, until December 31. Tickets can be purchased at the venue's official website.