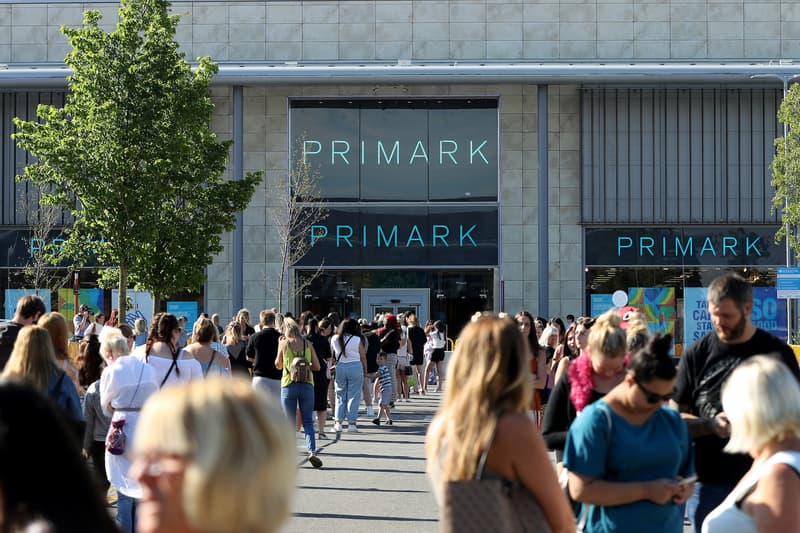 Culture
Shops Reopen in the UK Following 3-Month Lockdown
Amid concerns of a second-wave coronavirus hit.
Shops Reopen in the UK Following 3-Month Lockdown
Amid concerns of a second-wave coronavirus hit.
At the end of March this year, the UK went into lockdown as a result of the growing coronavirus pandemic. Now, shops and non-essential businesses have opened back up as of June 15, and customers are queueing outside of retailers including fast-fashion giant Primark. Other stores include Selfridges, Harrods and other London-based staples, as well as luxury stores like Tiffany & Co. and more.
Amidst the excitement to return to "the new normal," concerns about a second wave of coronavirus cases echo loud and clear. As the UK approaches nearly 300,000 cases and over 41,000 deaths, many are criticizing the governments decision to ease lockdown restrictions. Other changes to the rules now include socializing with groups of six, mandatory face coverings on public transport, and the openings of outdoor attractions such as drive-in cinemas, zoos, farms and safari parks.
Twitter was quick to showcase the queues outside of shops this morning as shops geared up to open for the first time in over three months, recording thousands of shoppers lining up to purchase new clothing. It remains to see what the impact of the new lockdown restrictions will have on the country as a whole, and whether the spread of COVID-19 can be contained through social-distancing measures as we return to daily life.
Hundreds queuing outside #Birmingham #Primark this morning – they've opened the doors ahead of the official 8am start because of demand @bbcwm @bbcmtd pic.twitter.com/wVkn1DFE6U

— Kathryn Stanczyszyn (@stanchers) June 15, 2020
---
Share this article