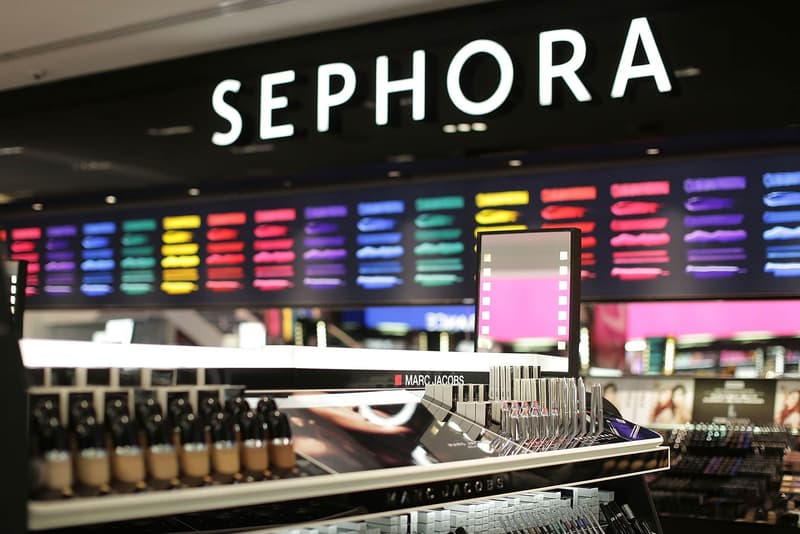 Beauty
Sephora to Support the Black Community by Turning Beauty Insider Rewards Points Into Donations
Proceeds will be allocated to the National Black Justice Coalition.
Sephora to Support the Black Community by Turning Beauty Insider Rewards Points Into Donations
Proceeds will be allocated to the National Black Justice Coalition.
Sephora has launched a new feature to its Beauty Insider rewards program in an effort to support the Black community in the United States. According to Insider, Twitter users noticed a section of the retailer's Beauty Insider Rewards Bazaar that allows customers to turn their earned points into donations towards the National Black Justice Coalition – a civil rights organization dedicated to empowering the LGBTQ+ community, people living with HIV/AIDS, as well as flighting to "end racism, homophobia and harmful stigmas."
A $10 USD donation will be made for every 500 points earned. If you exceed 1,500 points, you may transfer the extra points through multiple donations. A Sephora representative explained the company's initiative to Insider saying:
"We are deeply saddened by the recent loss of George Floyd and the pain experienced by African Americans and communities of color across America. We believe unequivocally that Black Lives Matter and we are committed to using our platforms and resources to stand against racism and injustice, to amplify Black voices, and celebrate the beauty and diversity of Black lives.

With our points-to-dollars donation program, which begins with the support of the National Black Justice Coalition, we want to support organizations that provide critical aid in our communities and provide a way for our clients to participate in Sephora's larger giving initiatives, and direct the power and breadth of our community to support their work

We are also proud to have given more than $1 million USD to support organizations in our communities, like National CARES Mentoring Movement, the Center for Urban Families, the NAACP, the National Black Justice Coalition, and the National Black Coalition on Black Civic Participation Black Women's Roundtable, all of which are building up Black communities and leading the fight for racial justice and equity. This is not the beginning of our work and will not be the end. We stand in solidarity with our Black employees, colleagues, friends and the community."
For those who wish to donate their points to the cause, simply log into your Beauty Insider account "where donations are listed amongst free samples" and "add the amount of points you'd like to donate to your cart, and click 'checkout.'" Afterward, you should receive a confirmation on your order.
In related news, H&M has donated $500,000 USD to organizations fighting racial injustice.
Share this article