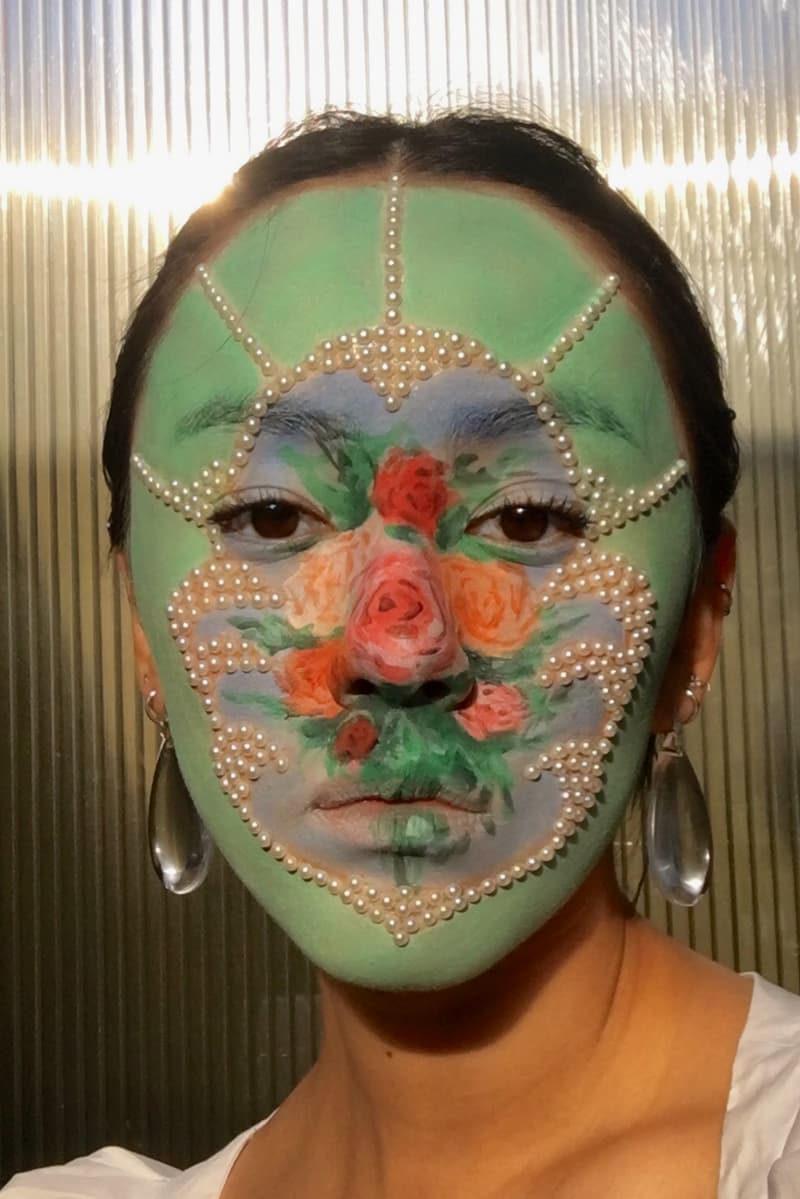 Makeup Artist Ana Takahashi Will Change the Way You See Beauty
The London-based MUA is known for her unconventional makeup looks.
Beauty
Makeup Artist Ana Takahashi Will Change the Way You See Beauty
The London-based MUA is known for her unconventional makeup looks.
Ana Takahashi arrived onto the London beauty scene a few years ago when she began sharing photos of her bold and daring makeup looks on Instagram. The freelance makeup artist's passion for beauty stems from her teenage years. She would raid her mother's vanity and experiment with the products she had on hand. What started out as a hobby eventually turned into her career.
While attending university, Takahashi decided to further develop her artistic techniques on her own. As she matured, she started to take inspiration from her surroundings, creating unconventinal looks that she got to practice on models at photoshoots during her time in school. With her distinctive style, the artist has landed opportunities to do makeup for actors and musical artists, including Game of Thrones' star Maisie Williams, Rina Sawayama, Raveena and more.
Below, we spoke to the London-based creative about her most memorable project to date and how her recent quarantine art series, My Corona Diary, came to be. Read on for the full interview.
What is your definition of beauty?
Never quite know how to answer this, but I think I see beauty as a feeling instead of a physical thing.
How did you turn your interest in makeup into a career? Did you enroll in a makeup school?
I went to university for a bit, but it wasn't for me. I learned a lot more through trial and error on photoshoots and experimenting at home. During my time at university, Central Saint Martins (CSM) students would ask for me to do makeup for their shoots or end of year shows. That's how I got exposure to the fashion industry and this gave me a head start in my career.
From a Balmain dress to a film created by Gucci, you often draw inspiration from fashion for your makeup creations. How do you see the relationship between beauty and fashion?
Both the beauty and fashion industry showcase their messages visually, so for the two to be combined only strengthens the narrative trying to be presented. Personally, I'm very interested in different color combinations and textures, which are key components in fashion design.
How would you describe the creative scene in London and what are the opportunities like for makeup artists?
I think it's the best creative scene because we have people coming from all over the world to study and work in fashion – meaning we get a great variety of talent and ideas being pumped into the industry. I have found many opportunities as a makeup artist here. You never know who you'll meet in your next job, but it usually leads to something pretty interesting and exciting.
In what ways do you think social media has transformed the beauty industry?
I think it's a great catalyst for getting younger artists such as myself working in the industry. Before social media, I would have had to maybe assist for years before getting to do cool projects or work with respected creatives. I also think we're seeing a rapid increase in beauty innovation as the demand for beauty consumption is higher than ever before, probably due to the growing interest in it on social media.
How did you start working on editorials for magazines?
When I was starting out, I worked a lot with CSM fashion design students on lookbooks and editorials. These students usually had connections with different magazines who would do write-ups on their new collections. Through this, I got to meet different people at cool magazines, and from that point on, the networking started.
What's the most memorable project you've got to work on?
I love the behind-the-scenes moments spent with the beauty team. I recently shot a music video for Rina Sawayama's song "XS" and had the best day with some of my favorite creatives. It was just one of those days when you go home with a stitch from laughing so much (thanks to nail technician Lauren Michelle Pires, and old university friend and MUA Amy Elizabeth). Also, any chance to work with Rina is a dream. She gives me so much creative freedom and has top banter.
Besides doing makeup for Rina Sawayama, you've also worked with Raveena on her Lucid album cover. What was the collaborative process like working with musicians on their album art?
When working on album art, the musician has a team of people around them that they trust to help them create their vision. This includes art directors, managers, stylists and more. Usually, we're in a big e-mail chain discussing the general look trying to be achieved, and then I'll start doing test looks. A clear communication strategy always creates a good balance. And the more planning ahead you do, the less stressful and more productive the shoot day is.
If you could do anyone's makeup, who would it be and why?
Post Malone because I'm in love with him.
Can you tell us about your latest collaborative series, My Corona Diary, created with photographer and filmmaker Josh Wilks? What made you two decide to start this project?
Initially, it started out of boredom, hence the "f*cking bored" look in episode one. Once we did the first picture, it felt pretty good because the days didn't feel so wasted. We then went on to planning five more episodes. Josh is into film making, so there is a natural interest in developing a narrative, which is an interesting approach that I'd never taken before. Being in isolation together, with none of the usual distractions, meant we could dive deep into this series thinking of every last detail with the little resources we had.
Do you have any advice for aspiring makeup artists who're trying to break into the industry?
Don't look at other makeup artists' work for inspiration. Research, collect interesting references and develop your ideas.
Share this article