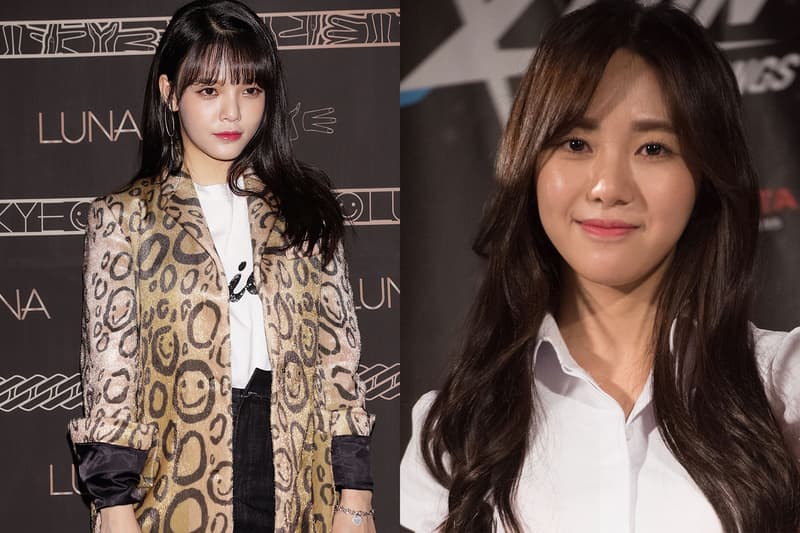 Music
AOA's Jimin Leaves the K-pop Group, Following Accusations of Bullying from Former Member Mina
"If you're going through a difficult time because of someone, fight them instead of taking it all in. Or talk to someone you trust about it, at least."
AOA's Jimin Leaves the K-pop Group, Following Accusations of Bullying from Former Member Mina
"If you're going through a difficult time because of someone, fight them instead of taking it all in. Or talk to someone you trust about it, at least."
After leaving the K-pop group in May 2019, Mina has taken to social media to call out current AOA member Jimin for consistently bullying her over the past 10 years. Following the controversy, the band's management FNC Entertainment has issued an official statement, announcing that the main rapper will be leaving AOA and halting all current activities in the entertainment industry.
The controversy began with Mina disclosing in an Instagram post that an unnamed AOA member had bullied her while her father was in the hospital due to pancreatic cancer. "I've been taking pills to endure the pain that you have caused me. I remember everything you've done to me," she stated, mentioning that the unnamed group mate told her that she was "ruining the mood" after her father had passed away in 2014. Based on clues within the post, fans quickly speculated that member to be Jimin. In response to this statement, Jimin posted an Instagram story with the word "fiction," which was later taken down.
Mina further uploaded a series of Instagram posts, showing scars on her wrist from suicide attempts, as well as open messages asking Jimin for a sincere apology. "If you're going through a difficult time because of someone, fight them instead of taking it all in. Or talk to someone you trust about it, at least. Don't take sleeping pills, you'll end up like me," Mina concluded with a message on mental health.
"First, we would like to apologize for causing concern for the events happening around FNC Entertainment artist Jimin," the company shared. "From this point forward, we have decided that Jimin will no longer be a member of AOA and will stop all activities in the entertainment industry. Additionally, we will take responsibility for this situation and will make sure to put full focus on managing our artists in the future."
Along with the announcement, Jimin shared a brief statement on her Instagram feed: "I feel regret and guilt. During our time together, I did not understand Mina and failed at taking care of her as a fellow member. I begged for her to forgive me, but I don't think that could relieve all of the stress and negative feelings Mina has towards me. I'm sorry."
Having debuted in 2012 as an eight-member team, AOA has released hit tracks including "Miniskirt" and "Bangle Bangle." Youkyung departed the group in 2016, followed by Choa in 2017 and Mina in 2019, leaving the group with four members Seolhyun, Hyejeong, Yuna and Chanmi as of today.
Share this article