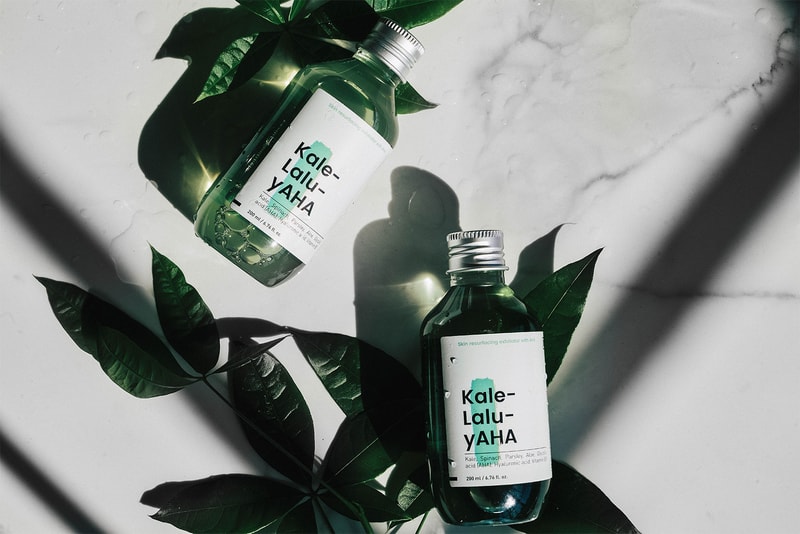 Beauty
7 of the Best Facial Toners to Try From K-Beauty Brands
From exfoliating solutions to hydrating formulas.
7 of the Best Facial Toners to Try From K-Beauty Brands
From exfoliating solutions to hydrating formulas.
While they may not seem as essential to one's skincare routine as cleansers or moisturizers, facial toners are effective in removing excess dirt or oil from the skin. From exfoliating solutions to hydrating gel formulas, we've put together a list of options from K-beauty brands to add to your beauty regimen.
One of the biggest names in the realm of Korean skincare, innisfree crafts a line of products infused with green tea grown on its own farm in Jeju, Korea. In particular, the Intensive Hydrating Toner — a lightweight formula designed for any skin type — is a go-to for many beauty fanatics. COSRX also offers a versatile option, the Hydrium Watery Toner, which helps lock in moisture thanks to the ingredient hyaluronic acid.
For a more gel-like texture, you can look to Sulwhasoo's Essential Balancing Water, a popular product made from purslane and goji berries. Glow Recipe's watermelon-infused toner features cactus water to ensure ultimate hydration. Finally, Krave Beauty's Kale-Lalu-yAHA is a resurfacing exfoliator that helps get rid of dead skin cells and discoloration when used once daily.
Scroll down for a list of fan-favorite facial toners to try based on your skin's needs. For more K-beauty product recommendations, read our interview with Jeju-based content creator Dasha Kim.
A blend of green tea and green tea seed oil, innisfree's toner is a lightweight formula that is packed with panthenol, which helps with strengthening the skin's moisture barrier. The leaves used in all products of the green tea line are sourced from the brand's very own USDA-certified organic farms in Jeju, Korea.
Known for its commitment to intentional beauty practices, Krave Beauty built its core lineup with Kale-Lalu-yAHA, a resurfacing exfoliating solution. Filled with vitamin C derived from kale, the product is recommended to be used once a day at night only, as its ingredients can potentially cause sun damage if used in the morning. When applied to the skin after cleansing, the Kale-Lalu-yAHA helps remove dead skin cells and prevent discoloration.
COSRX's Hydrium Watery Toner is a lightweight formula perfect for those looking to maintain a dewy complexion. Filled with vitamin B5 and six types of hyaluronic acid, the toner is a popular choice among K-beauty gurus for the warmer seasons.
Designed for all skin types, the Essential Power Skin Toner replenishes and purifies for a soft finish. The hydro-ionized mineral water filed with moisture-maximizing minerals evens out unbalanced skin textures while getting rid of dead skin cells at the surface.
Inspired by aqua peel facials, a K-beauty remedy that sucks out dirt from the skin, this watermelon-infused toner is built to moisturize and tighten pores. A balance between six-percent hyaluronic acid and six-percent pore-refining actives PHA and BHA, the product gently exfoliates the skin while getting rid of excess oil sitting at the surface. Additionally, cactus water is included in the formula to create a stretchy texture, allowing the key ingredients to stay locked in.
One of the core lines of Dr. Jart+'s skincare products, Ceramidin™ features creams, serums and more featuring ceramides, which serve as the skin's natural protection barrier. A lightweight toner, the Ceramidin™ Liquid is comprised of five-cera complex, which delivers deep moisture and restoration to the skin. The formula also includes panthenol, centella asiatica and phyto extracts to relieve cracked skin.
Sulwhasoo's Essential Balancing Water arrives in a gel-like consistency that absorbs quickly to leave the skin feeling nourished and moisturized. Some of the ingredients used for the formula include purslane and goji berries.
---
Share this article