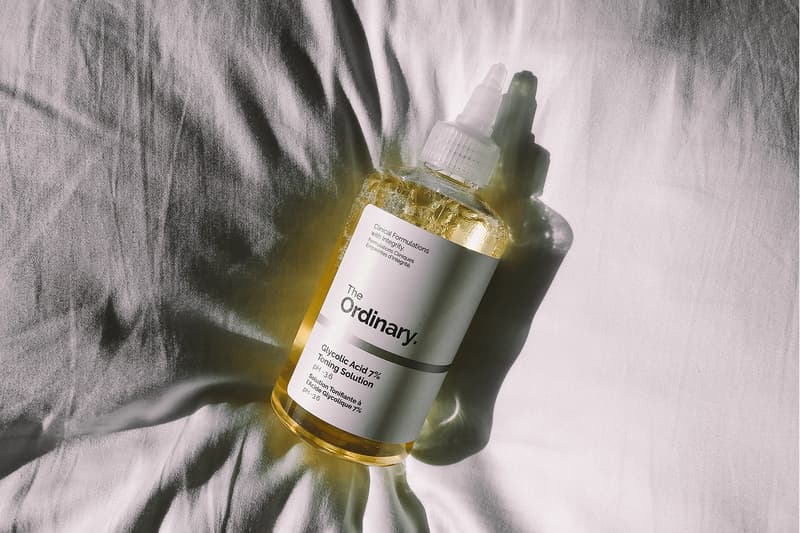 The Ordinary's Glycolic Acid Toner Literally Makes My Skin Glow
TikTok made me buy it.
Earlier this month, Hong Kong was hit with a third wave of confirmed COVID-19 cases, forcing many to work from home again. From my first lockdown experience back in February, all the way up until the end of April, my skin was not at its best. I had a ton of acne all over my forehead and chin, which was hard to clear out due to the summer heat and humidity.
Taking what I've learned from the past, I made sure that I would up my skincare regimen this time around. The Ordinary's products work wonders for me and after seeing promising results from the Niacinamide 10% + Zinc 1% serum and the AHA 30% + BHA 2% Peeling Solution, I decided to give the Glycolic Acid 7% Toning Solution a shot.
To find out what I think about the toner, read my review below.
WHAT IS IT: The Ordinary Glycolic Acid 7% Toning Solution
WHY IT'S WORTH THE HYPE: This water-based toner is an exfoliating toning solution that contains glycolic acid, amino acids, aloe vera, ginseng and tasmanian pepperberry. For those looking to bring a little bit more life to your complexion and even out your skin texture, this product definitely gets the job done.
The Ordinary suggests incorporating the solution into your evening routine and to not use it more than once a day. You'll feel a slight tingling sensation upon application but it's definitely manageable. One thing I notice after using the product is how radiant and clear my skin looks the day after. As for my hormonal acne, I wanted to see if the toner would help reduce the redness of my pimples. After a few days, my acne cleared.
Of course, the effects of glycolic acid on one's skin differ from one person to the next, so be sure to check if your skin type is compatible with the ingredients found in this toner. If you're one to have sensitive skin, I'd suggest applying this twice a week for the first month so that your skin can gradually adjust to it.
WHERE YOU CAN FIND IT: You can purchase the Glycolic Acid 7% Toning Solution on Sephora and The Ordinary's website for $8.70 USD.
Share this article