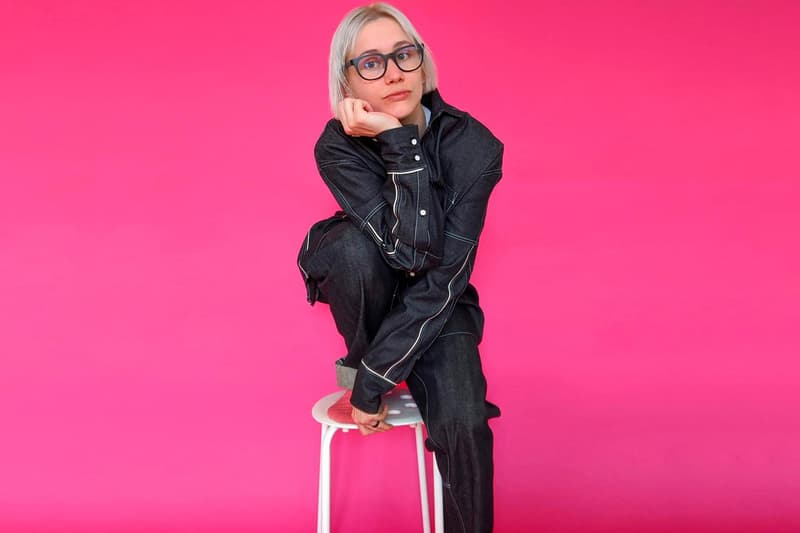 Culture
Danielle Elsener Is the Winner of Evian's Sustainable Design Program
Working with Evian and Virgil Abloh to develop sustainability practices in the fashion & textile industries.
Danielle Elsener Is the Winner of Evian's Sustainable Design Program
Working with Evian and Virgil Abloh to develop sustainability practices in the fashion & textile industries.
Evian has been at the forefront of sustainability, pushing to continue making a change within the industry, most recently with its first-ever label free bottle. Now, the water purveyor and its Creative Advisor of Sustainable Innovation Design, Virgil Abloh, have announced the winner of its "Activate Movement" competition.
Looking to invest in future generations and sustainable design solutions, the two chose Danielle Elsener as the winner of the €50,000 EUR grant for her project titled 'A020.' Her entry is a zero-waste design system that sets out to challenge industry waste standards within industries like fashion and textile, as standard garment production wastes an average of 15% material. The €50,000 EUR grant will go towards building a learning platform to educate designers in order to maximise efficiency within the production process, as well as improve and build zero-waste design systems. "Danielle's innovation really inspired the judging panel of the Activate Movement Program. The idea has the ability to change how all industries will progress for future generations to come, and at a time when positive change is needed most. I'm looking forward to seeing how the grant drives the zero-waste design system and challenges the status quo," said Virgil Abloh.
We had the chance to talk to Danielle Elsener about her project, her passion for sustainability and more. Keep reading below for our full interview with the 29-year-old creative.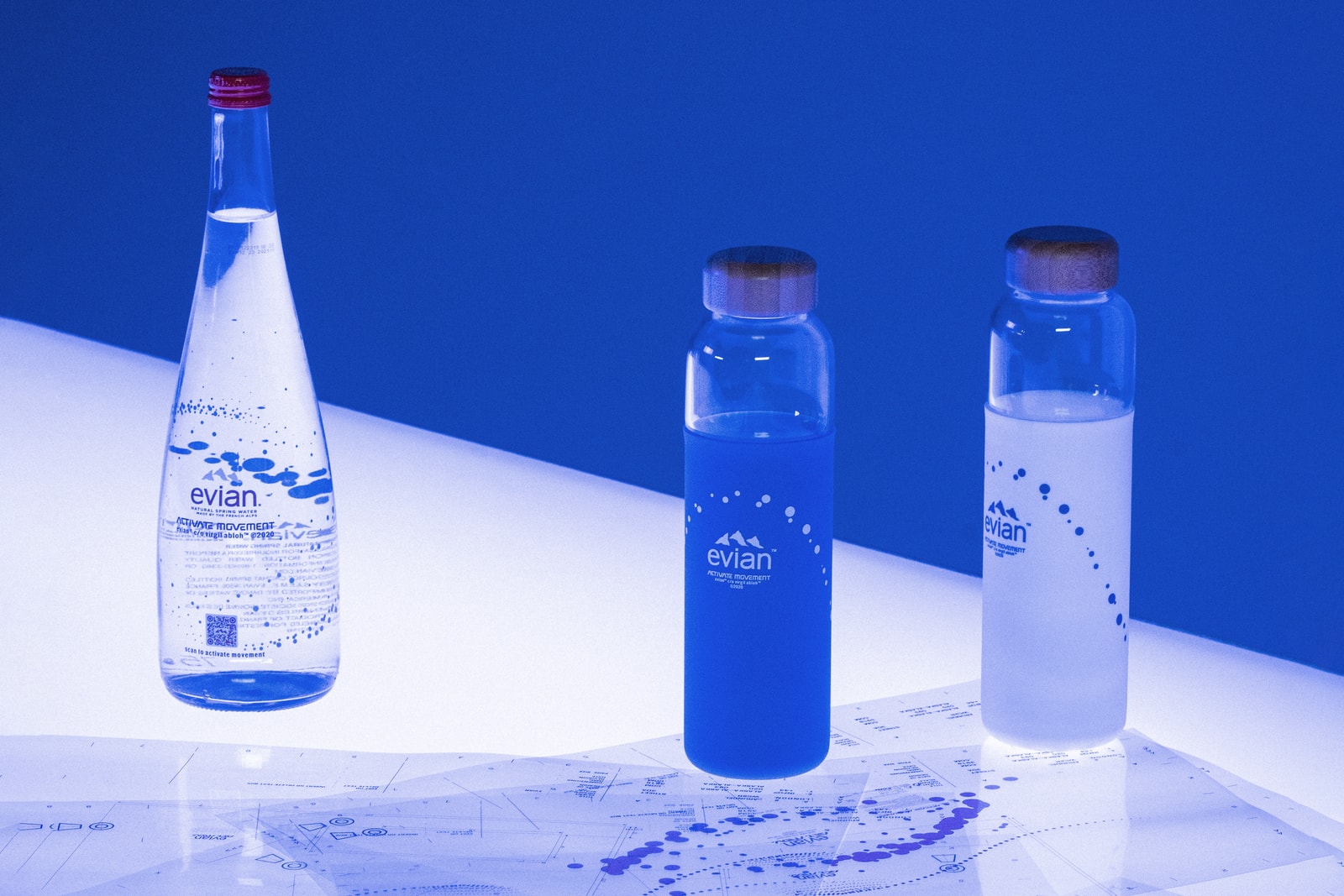 What did the 'Activate Movement' program look like to you?
Evian and Virgil Abloh's Activate Movement program stood out to me as a beacon of opportunity. It is so incredibly rare to find a brand that is willing to sponsor pure creativity without an agenda other than the betterment of the future.
How did you first learn about sustainability?
My mom likes to say that my Grandma was the original sustainability guru, which I absolutely agree with! She saved everything and gave everything two or three wildly different uses before letting it go.
When I started learning to sew at age eleven, I hated waiting to go to the store to get more patterns or fabric, so I started using what I had around me. Little did I know that this would ultimately feed my obsession with sustainable design, more specifically the aspect of zero waste. Using what is around you and making the most of it is something I stick to within all of my work.
When it comes to fashion, what does sustainability look like to you?
Sustainability is something that looks quite bleak to most. We know there are struggles and it's going to take a long time to rectify the situation we're in. I look at it as an opportunity to open discussions and get others involved; to make the conversation welcoming and open rather than disheartening. Sustainability means all of us working towards a common solution and sharing our knowledge rather than working in our own proverbial bubbles.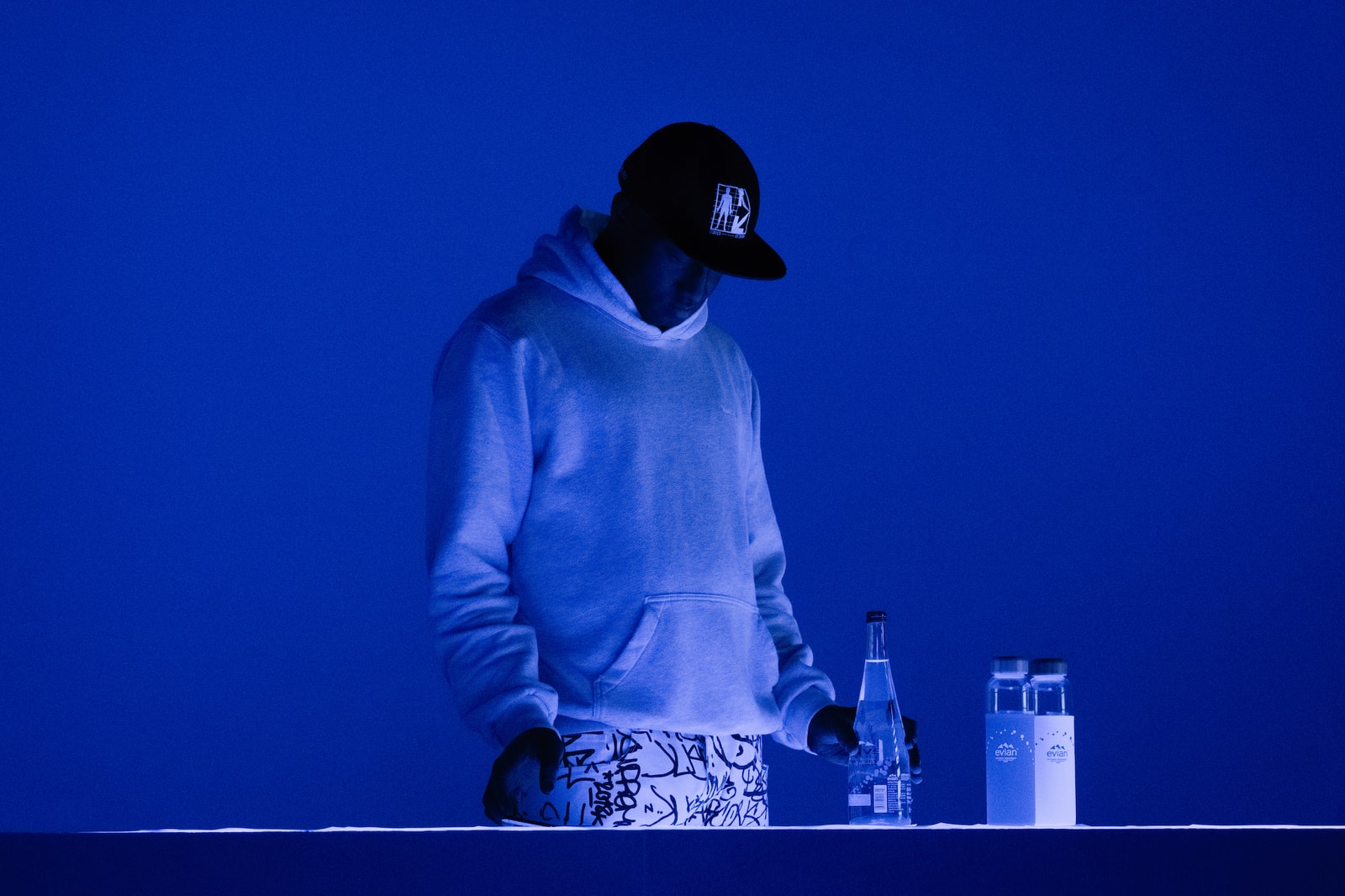 How can brands across multiple industries work to establish more sustainable practices?
Looking outside of your own industry can be one of the most insightful things you can do. Other industries have different solutions to the same problems you've been facing and learning from each other is the quickest way to pivot towards sustainable options. By welcoming diverse entries, Evian showcased its support of all impactful ideas, championing an innovation for the sole purpose of its sustainability benefits.
One of my favorite examples is comparing the fashion industry to the food industry. There are so many regulations and sustainable sub-categories such as vegetarianism, veganism, gluten free, etc within the food industry that are lacking in the fashion world. We care so much more about what we put in our body rather than on it, but why is that? Creating an open system that shows sourcing, materials and impact on a global scale is a step we should all be working towards.
What will you be working on together with Evian?
Evian is supporting the development of A020 and aiding in turning it into something tangible, quicker than I could have ever imagined. I will be able to continue development around my zero waste design tools and workshops, with ideas for a future factory and production system moving forward. The exposure that Evian and Virgil Abloh give this project allows it to cut through the noise and hopefully make a mark on society as we move through these changing times.
How can you become more sustainable on an individual basis?
Educating yourself on the issues that matter to you is the number one thing that anyone can do. Stopping and thinking about your decisions is one of the sure-fire ways to change your personal impact on the world. Understanding where the products in your life are from, what the lifecycle of that product is, and its overall impact is tough, but important. It's something that needs to start on an individual basis until the decision makers of this world see the change we're making through our personal decisions.
What do you think the industry will look like by 2025? Do you see progress being made?
It's so exciting looking into the future! The industry is currently changing and hopefully adapting to the needs of tomorrow. We're pivoting towards digital systems that will cut out waste from the production stream, customisable garments that allow for individuality amongst the masses, and overall a shift towards recycled materials and solutions. I can't wait to be part of the change and make a difference through Zero Waste Design and I'm so proud that Evian has chosen to support me in propelling my design forward.
Share this article