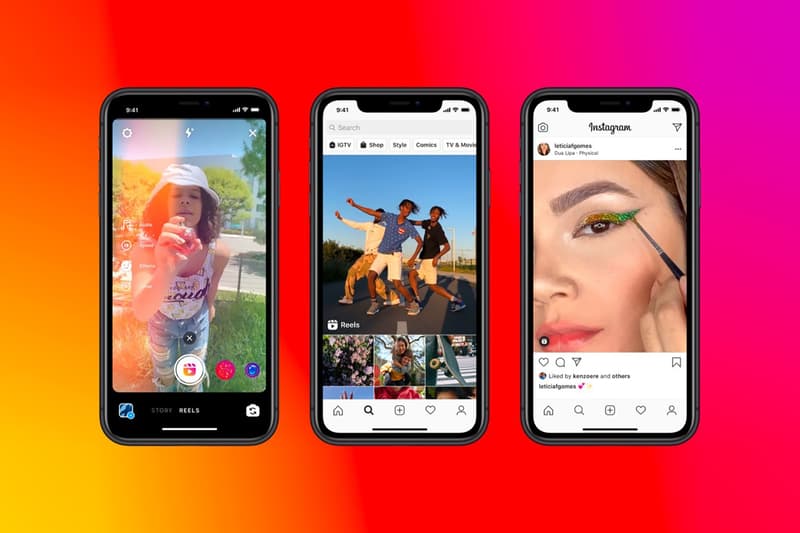 Tech
Instagram's Reels Is Being Sued For Trademark Infringement
A cable network is claiming "trademark dilution and unfair competition."
Instagram's Reels Is Being Sued For Trademark Infringement
A cable network is claiming "trademark dilution and unfair competition."
Following President Donald Trump's decision to ban TikTok, Instagram launched its new feature called Reels last week due to the rise in video content creation these past few years. However, a cable network called ReelzChannel has claimed that Reels "infringes on its longstanding trademark" and has filed a lawsuit against the Facebook-owned social media platform, according to The Hollywood Reporter.
The complaint states that the use of the name "Reels" will confuse ReelzChannel's consumers. "Unless stopped, Facebook's and Instagram's pervasive use of 'Reels' will completely swamp the distinctive brand identity that Plaintiffs have built up for their own, pre-existing REELZ® media services," the network said. "Plaintiffs' REELZ® network is one of the last truly independent television networks remaining in today's media landscape, dominated by corporate giants, and has gained a reputation as an independent voice, picking up and exhibiting content that more mainstream networks felt was 'too hot to touch.'"
ReelzChannel demands Instagram and Facebook to cease the use of the term "Reels" and is suing for "trademark infringement, trademark dilution and unfair competition, among other state law claims." Head on over to THR's website to read the full complaint.
Instagram has not released an official statement yet, so stay tuned while we wait for more information.
Share this article