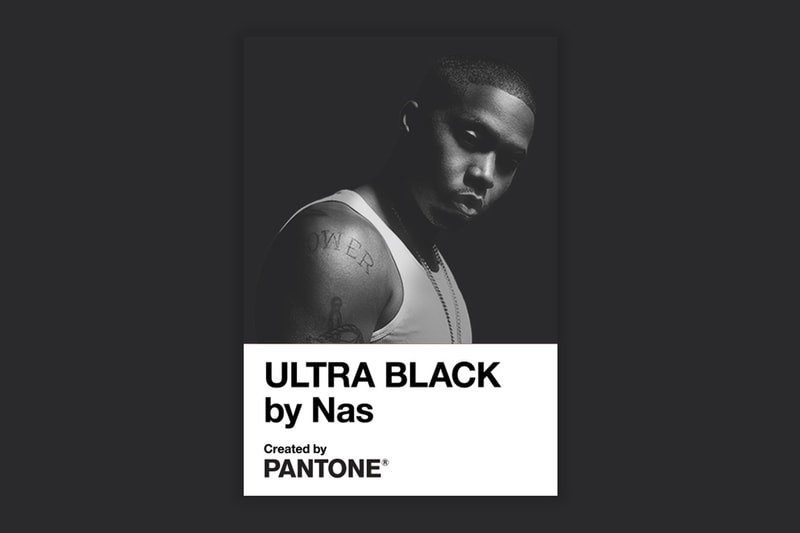 Art
Pantone Unveils "Ultra Black" Shade Created in Partnership With Nas
Accompanied by co-branded merch.
Pantone Unveils "Ultra Black" Shade Created in Partnership With Nas
Accompanied by co-branded merch.
Having announced "Classic Blue" as the color of 2020, Pantone has now unveiled a new partnership with rapper Nas. Creating a shade dubbed "Ultra Black," the collaboration also arrives with co-branded merch.
"It was only right that we work with Pantone on this project, the color experts. This one's from the heart, something the world will feel, the whole vibe of 2020," Nas commented in a press release. "Ultra Black" is not only the title of the musician's latest single, but also addresses the ongoing fight for racial justice in many parts of the world.
Through the partnership, Nas aims to reimagine the color black, representing richness, complexity and beauty. "We were thrilled to be able to partner with Nas on the creation of 'Ultra Black,' a color symbolic of the powerful message he expresses in his new compelling anthemic statement," Pantone's vice president Laurie Pressman shared. "In our highly visual world, color is one of the most powerful communication tools we can use to draw immediate attention and get our voices heard." In addition to the collaboration, Pantone and Nas have revealed a collection of merch ranging from staple T-shirts to home goods like a poster, coasters and playing cards.
Head over to Nas' online merch store to pre-order the range. A portion of the proceeds will be donated to charity.
---
Share this article