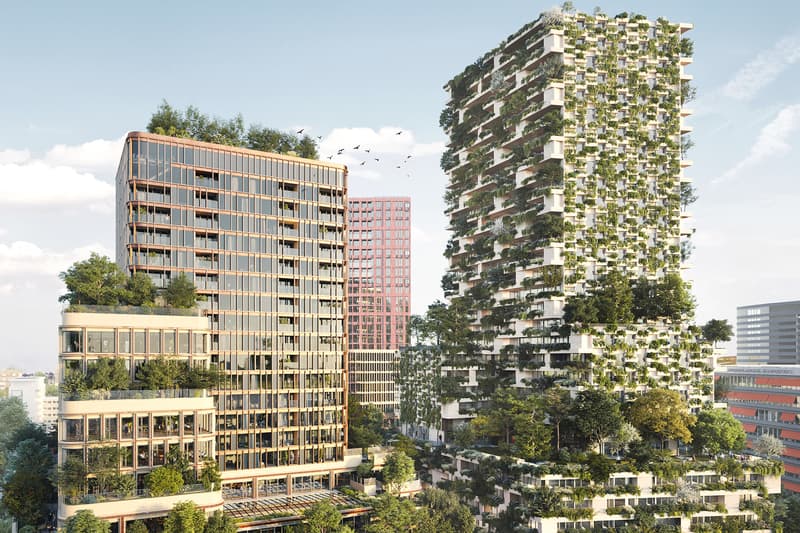 Art
teamLab to Set up a Permanent Exhibition in the Netherlands
Located at a 3,000-square-meter art space called Nowhere in Utrecht.
teamLab to Set up a Permanent Exhibition in the Netherlands
Located at a 3,000-square-meter art space called Nowhere in Utrecht.
Following the announcement of its LIFE exhibition in Seoul, teamLab has unveiled that it is scheduled to open in Utrecht, the Netherlands in 2024. The new digital art exhibit will be housed in Nowhere, a 3,000-square-meter art space located on the ground floor of Wonderwoods, which officially opens in 2023. Jet Happel of G&S Vastgoed, Developer of Wonderwoods, said in a press release:
"Nowhere is honored that its exhibition will be dedicated entirely to the world-renowned art collective teamLab. Based on our 'Serving the City' philosophy, we are very proud to welcome a unique concept and a world-famous digital art collective to Utrecht. We invite visitors from all over the world to not only enjoy Wonderwoods as an iconic landmark but also to immerse themselves in a magical playground of digital art. This urban development will not only give an impulse to the immediate environment, but also to the city of Utrecht."
Currently untitled, the digital art installation will consist of signature teamLab artworks, as well as "Future Park" and "Athletics Forest" areas. "Future Park" is an educational project based on the concept of collaborative creation, while "Athletics Forest" is a "new 'creative athletic space' that helps train spatial awareness."
Head on over to teamLab's website for more details and stay tuned while we wait for the official opening date.
---
Share this article