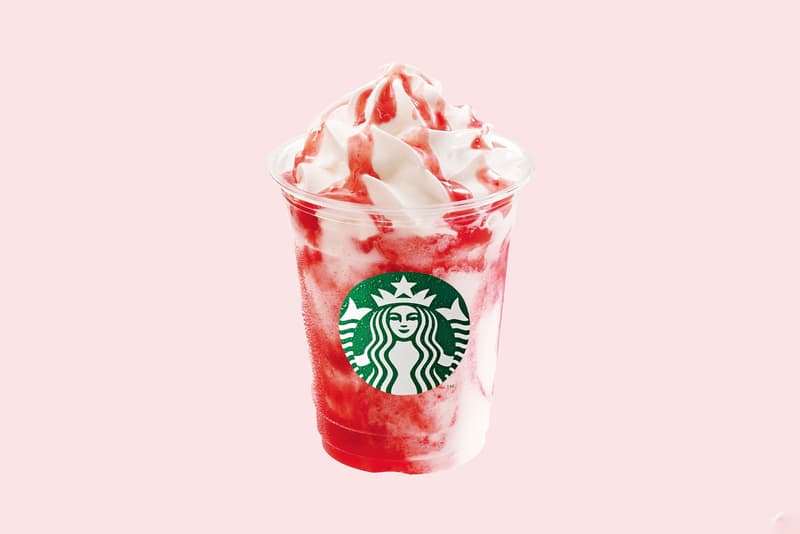 Starbucks Launches Marbled Pink Milk Strawberry Frappuccino
Available in Japan.
Well-versed in developing Instagram-able drinks, Starbucks has released a new Milk Strawberry Frappuccino, a marbled pink concoction.
Available in Japan, the blended drink combines ice, milk and strawberry puree. Vanilla whipped cream and a drizzle of strawberry sauce top off the sweet offering. According to a statement by the coffee chain, the new addition "has a simple taste that combines the sweet and sour taste of strawberries and the gentle taste of milk."
Starbucks Japan's Milk Strawberry Frappuccino is available in tall, grande and venti sizes and prices from ¥590 JPY (approximately $5.50 USD).
In related news, Starbucks introduced s'mores and peanut butter cup-flavored frappuccinos earlier this month.
Share this article