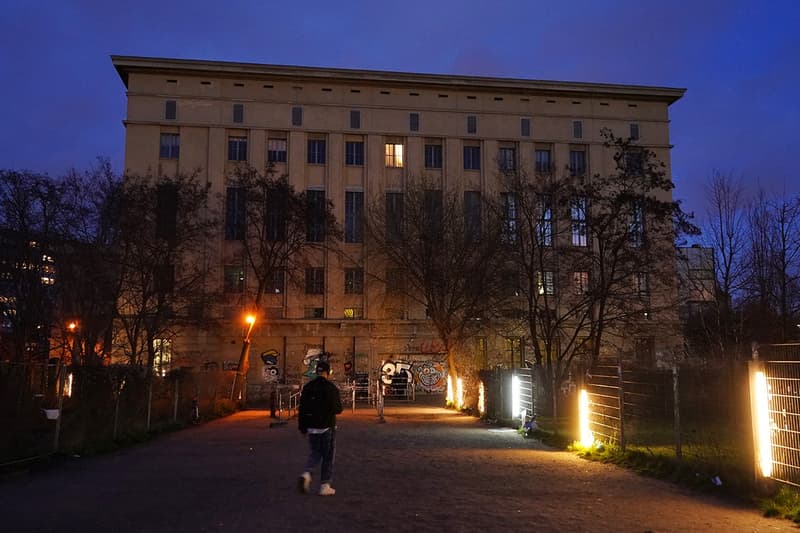 Art
Berlin Nightclub Berghain Is Turning Into an Art Gallery
"For the first time, even grandmas with zimmer frames and children will be able to get in."
Berlin Nightclub Berghain Is Turning Into an Art Gallery
"For the first time, even grandmas with zimmer frames and children will be able to get in."
If you've always wanted to get into Berlin's infamous nightclub Berghain, now may be your chance. Known for its strict door policy that make it next to impossible to predict whether you'll be let inside, as well as the inside environment which falls under the "what happens at Berghain stays at Berghain" mentality, the club has become a global fascination as phone cameras are taped over on the way in, and only those who have been inside know what it is like.
Now, the club is pivoting into art. Due to the closures forced by the COVID-19 pandemic and local lockdowns, the nightclub will now be temporarily reopening as an art exhibition showcasing work from over 80 artists living or working in Berlin.
Dubbed Studio Berlin, the exhibition will feature pieces by big names like Olafur Eliasson and Wolfgang Tillmans, and will range from photography and video, to sculptures, paintings and installations. The exhibition will be open to the public through guided tours with work shown throughout the 3,500 sq.m nightclub space, as well as the infamous darkrooms.
"For three months during the confinement period we were speaking to artists on the phone every day.We wanted to show this incredible artistic production. Berlin was frozen, so why not think differently? Why not work together?" said art collector Christian Boros, who organized the exhibition alongside Berghain. "For the first time, even grandmas with zimmer frames and children will be able to get in," he added.
Berghain's Studio Berlin will open on September 9. Stay tuned as bookings are set to become available online.
Share this article