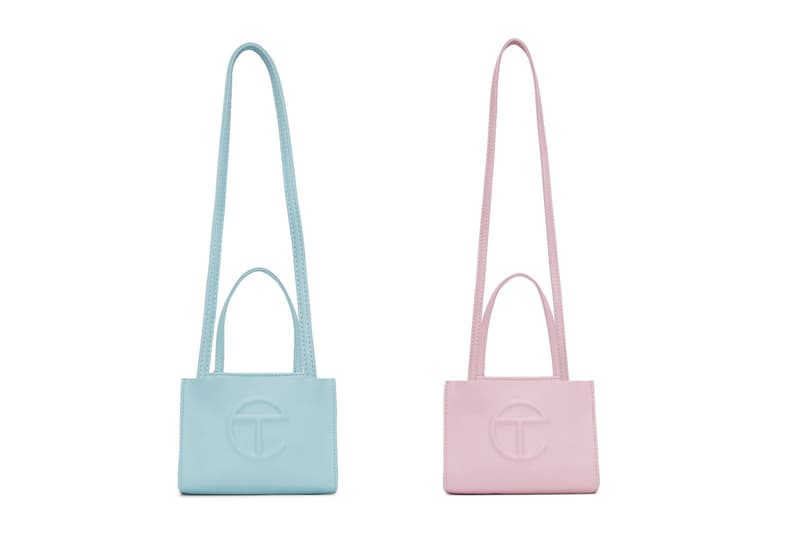 Fashion
Secure Telfar's Sold-Out Bag With the Brand's 24-Hour Pre-Order Event
All sizes and colors will be available.
Secure Telfar's Sold-Out Bag With the Brand's 24-Hour Pre-Order Event
All sizes and colors will be available.
Telfar, whose fan favorite logo bag sells out within minutes of restocking, will launch a pre-order event allowing customers to secure the accessory in all sizes and colors.
For 24 hours, the "Bag Security Program" will offer the purse in all sizes and colors for unlimited pre-order. Bags will then be made according to demand, and customers will receive their orders between December 15, 2020 and January 15, 2021. No refunds, cancellations or changes to orders will be allowed. If you'd rather not wait until winter, Telfar will continue offering periodic drops.
"We feel all the love we are getting — but we feel the frustration too; we are not about hype and scarcity," Telfar said of its pre-order program. "We didn't set out to make an impossible to get product. The whole point of our bag is accessibility and community." Telfar's previous bag restock was flooded by resellers and bots — an unlimited pre-order event will likely deter those looking to profit by selling the accessory on platforms such as eBay and Grailed for inflated prices.
Telfar's Bag Security Program launches at the Telfar website on August 19 at 9 a.m. and runs until August 20 at 9 a.m. EST.
---
Share this article