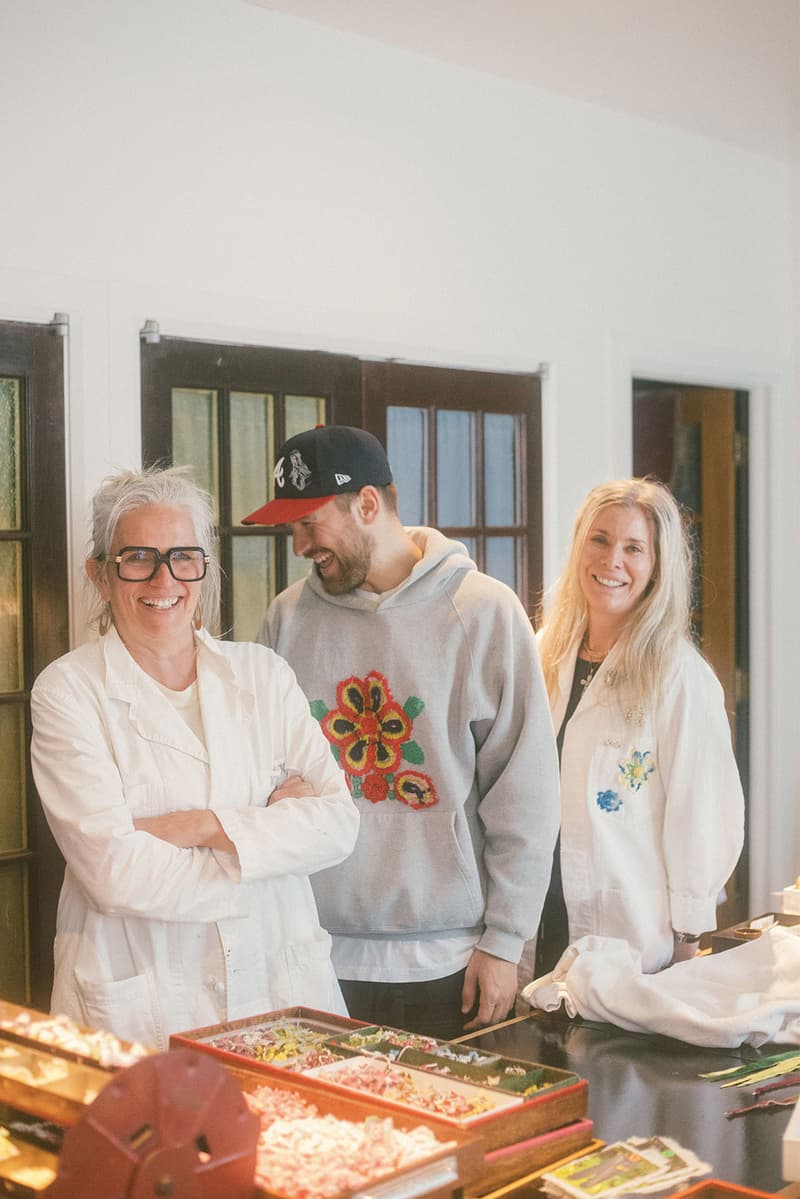 1 of 2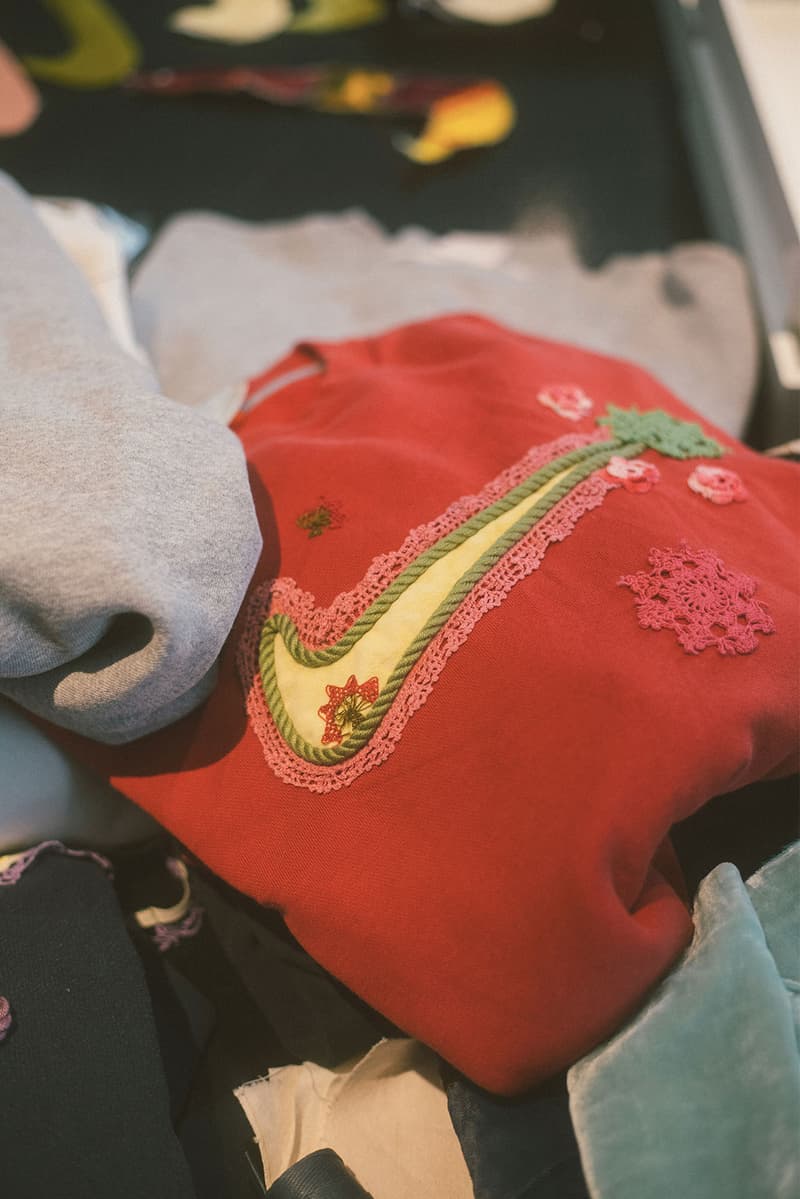 2 of 2
Fashion
bentgablenits Is the Trio Reworking Vintage Nike Sweaters That Sell Out in Minutes
Their one-of-a-kind designs are loved by Drake, Travis Scott, Hailey Bieber and more.
bentgablenits Is the Trio Reworking Vintage Nike Sweaters That Sell Out in Minutes
Their one-of-a-kind designs are loved by Drake, Travis Scott, Hailey Bieber and more.
As the retail industry navigates the impact of the pandemic, the fashion world is stepping into a new era with a surge in handcrafted DIY projects. Think JW Anderson's TikTok-viral rainbow cardigan, which became so popular that the designer shared the pattern on his brand's website, as well as the rise of creatives like Nicole McLaughlin and Ancuta Sarca, both known for their upcycled creations. Enter bentgablenits, a Toronto-based trio that rework vintage Nike items so coveted that they often sell out in a matter of minutes.
For those who have yet to come across the label's unique items, bentgablenits is a joint project by design firm Bent Gable Design's Karen Gable and Brenda Bent along with Angelo Nitsopoulos, a fashion collector who goes by Nits. With backgrounds in fashion and interior design, Karen and Brenda repurpose vintage items sourced by Nits, giving a new life to pre-loved items using various materials such as colorful crochet flowers.
Only about a year in, the brand has already found much success. The trio's inaugural drop featuring 11 pieces sold out almost instantly, and celebrities like Drake were quick to show support for the brand. Building on their momentum, Karen, Brenda and Nits continue to push for new projects, including an entire collection of reworked Carhartt items and a pop-up store launching at London's Selfridges.
We caught up with the trio to talk about how bentgablenits came to be, the philosophy behind their one-of-a-kind pieces, as well as their partnership with the British retailer. Read our conversation with Nits, Brenda and Karen below.
Could you briefly explain how bentgablenits began? Whose idea was it to join together to customize vintage Nike goods?
Nits I'm a good friend of Brenda's children and consequently had seen them working on interiors over the years. When I saw an adaptation Brenda and Karen did for a friend on a Nike tee, I thought this idea had "legs." I then brought the two 12 vintage Nike sweatshirts and the first batch was born.
What were your expectations before the first drop? Did you know it would sell out so quickly?
N Drake being essentially our first customer definitely validated our work. We just wanted people to "get it." The bridge between fashion and street, the craftsmanship on everyday goods, the respect of an icon and perhaps being able to add to the story. After that, Travis Scott, Bella Hadid, Hailey Bieber, Daniel Arsham and many others started to wear our pieces.
What is the most challenging stage in the sourcing and production processes?
N In the beginning, we sourced from wherever we could find them but quickly realized that we needed to buy in bigger quantities. If I am going to be completely honest, we wouldn't have been able to keep up with the demand if it weren't for Sean Wotherspoon's introduction to some great vintage dealers. We are super thankful for his help and support.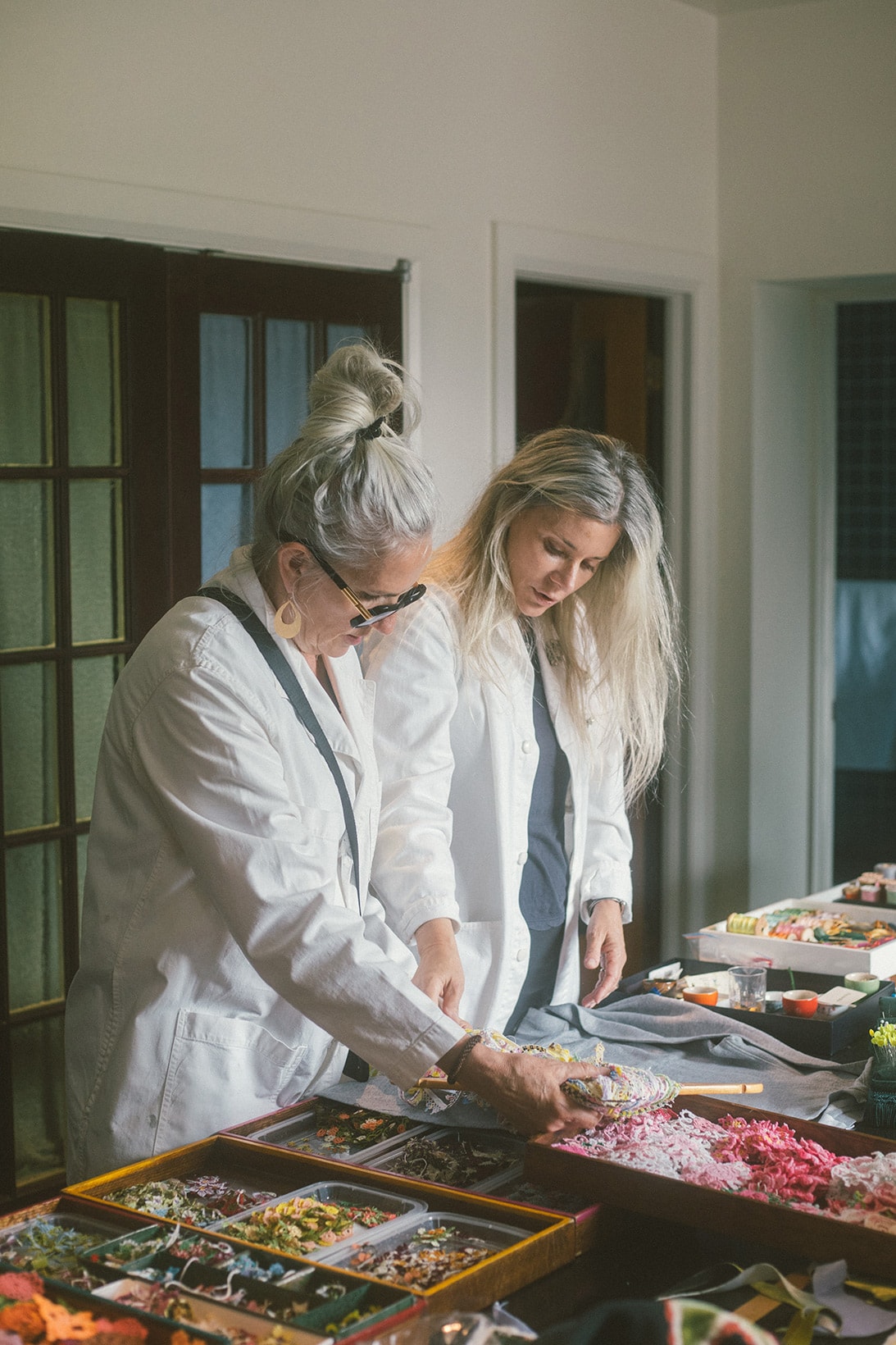 Brenda and Karen, you've been in the fashion industry long before starting bentgablenits. As individuals who were involved in fashion in the '80s and '90s, what's it like adding life to vintage pieces from back then?
Brenda & Karen First and foremost, the '80s and the '90s are not that vintage in our minds. We have a strong sense of fashion history and a love for the past, so the idea of enhancing anything from a previous era is appealing on every level. Putting our stamp and our aesthetic on a garment that already has a strong identity is challenging and cool.
How does your background in interior design inform your work at bentgablenits?
B & K Interiors simply complemented and brought together the best of both worlds. We are both always in search of a story. Fabrication, textures, color and themes all play out in interior design just as they do in fashion – they complement each other. We have a very eclectic attitude to everything we do. We naturally just blend the old and new. Returning to fashion, which is our first love, has been an incredible experience.
Streetwear is often associated with the younger generations, including millennials and Gen-Z. When running and designing for bentgablenits, how do you try to relate and connect with your customers?
B & K Ultimately, we have an aesthetic. It's timeless but it always has a relevant edge to it. Our background is in fashion. We obviously love fashion from designers like Simone Rocha, Roberts Wood, Gucci, Molly Goddard, BODE and more, but we also love Raf Simons, Virgil Abloh and Matthew Williams, who have really crossed over. Nits is an expert at all things street and he usually starts the conversation regarding our next projects.
Nits, how has your journey at bentgablenits influenced you as a vintage collector? Has your view on fashion changed?
N To be quite honest, I am not really a vintage collector. I have worn and collected a lot of streetwear pieces over the past six years. Starting bentgablenits was when I got more familiar with the vintage aspect of clothing. bentgablenits has changed my view on fashion heavily. I think every designer in this industry should be cautious on the materials they use when they are making and selling. Vintage pieces are appealing as they often sit on the body better and feel better. The construction tends to be better and in my opinion, looks better.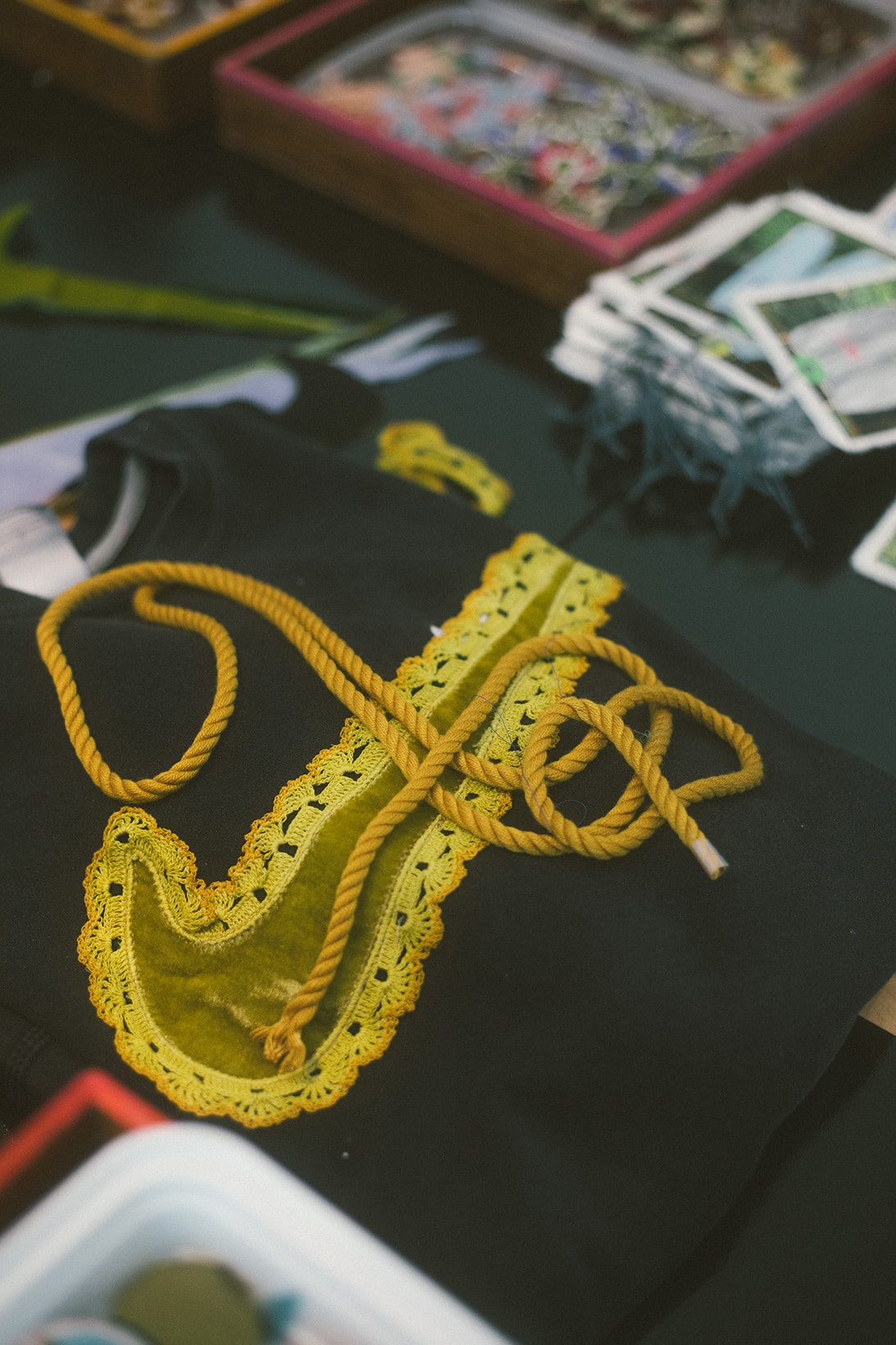 Sustainability is another topic to discuss when it comes to upcycling vintage items. What is your outlook on the significance of eco-consciousness in the fashion industry?
N We feel everyone should try and do their part, from the designer and manufacturer to the consumer. Consumers have the power to demand answers and we as designers have to be able to answer those questions.
Could you tell us a little bit about your upcoming collection? What's the inspiration behind it?
N We are not specifically seasonal designers although we obviously contemplate the weather – no one wants a parka in the summer. We are quite excited about our Carhartt collection and will continue to work on a fluid idea that we call "continuous," which starts with blank vintage goods and infusing our love of all things textile and vintage into it.
Are there any other projects in the works?
N We have lots in the works. We are working on a few big collaborations coming up this fall. We have a big pop-up with Selfridges in London that opens on August 17.
View this post on Instagram
Share this article