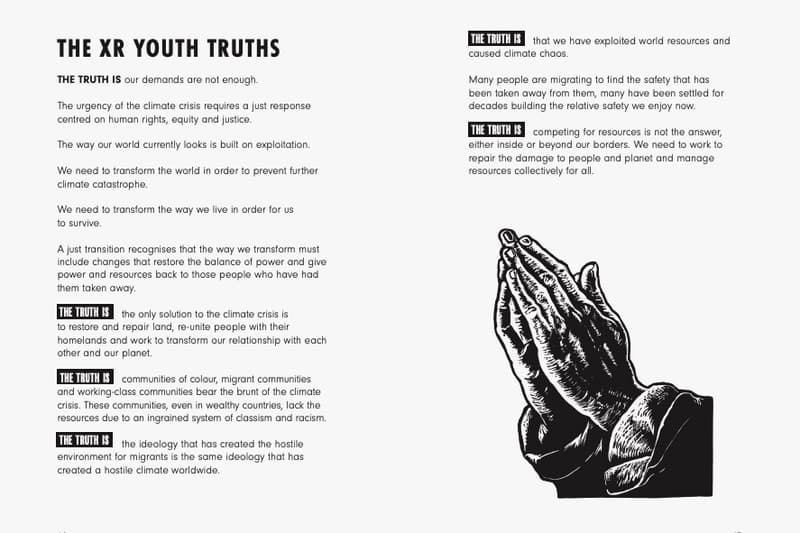 1 of 4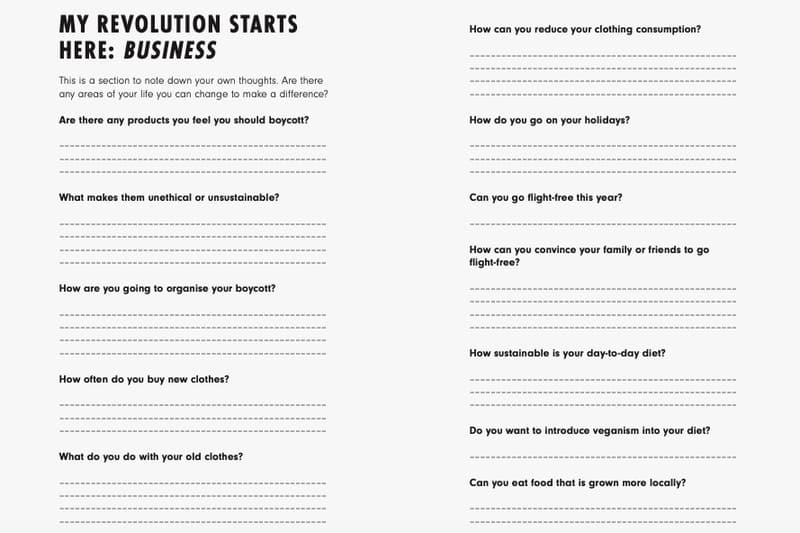 2 of 4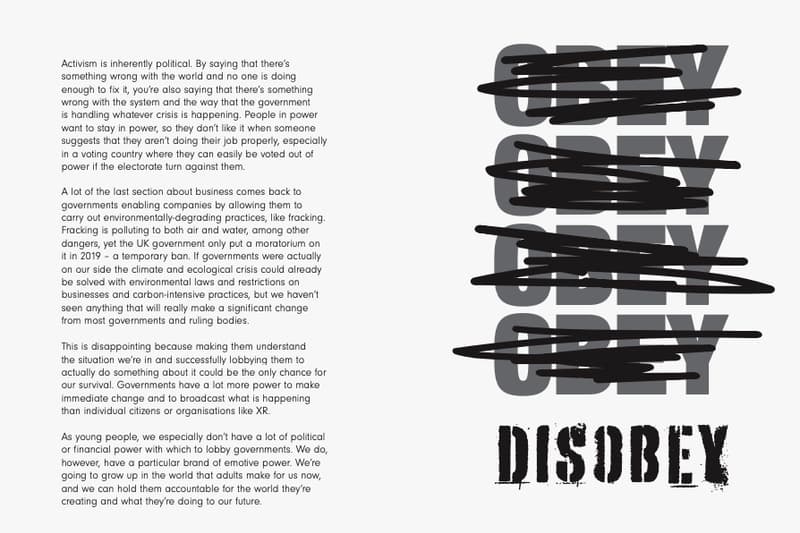 3 of 4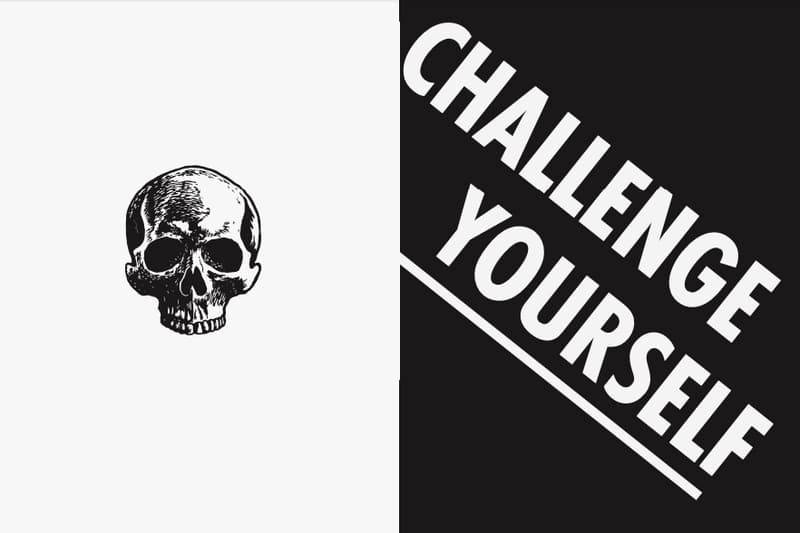 4 of 4
Culture
Blue Sandford Is Saving the Planet
Read our interview with the 17-year-old author who is paving the way through protests and activism.
Blue Sandford Is Saving the Planet
Read our interview with the 17-year-old author who is paving the way through protests and activism.
17-year-old Blue Sandford is a name to watch. Set out to save the planet and change the world, the young climate activist who's been tagged as "The British Greta Thunberg" has released a book dubbed Challenge Everything: An Extinction Rebellion Youth Guide to Saving the Planet, that is releasing globally in September 2020.
Blue has been a part of the group Extinction Rebellion, and has been protesting the current climate and ecological crisis since she was first introduced to the group by her father. With her book set to release within the upcoming weeks, we had the chance to chat to Blue about all the ways one can create change, and the importance of her new book.
Keep reading below for the full interview, and stay tuned as the book releases globally on September 8.
When did you become aware of the importance of saving the environment?
I've grown up partly on a farm on a wild off-grid island in the Hebrides so I've seen the threat of environmental destruction up-close and feel like I've always known what's at stake. When I was little I thought everyone was the same as my family and I didn't really get why these super destructive industries existed, but as I grew up I saw that a lot of people just didn't know the consequences – or didn't want to know. For me it always comes back to the land – I'm fighting for my home; but a lot of people don't have that connection to the wilderness and the places being destroyed.
When did you realise the gravity of the problem?
It definitely came in waves – before I joined XR (Extinction Rebellion) I was aware of the climate and ecological crisis (CEE) but I hadn't really connected it to my future. When I started getting involved in activism, hearing the facts and engaging with them, I went through a really intense period of climate grief. I think it's too much to comprehend all at once, so your brain has to compartmentalize and deal with each little bit before you can really accept what's going to happen. I probably haven't completely internalised it even now – I still have a dream in the back of my mind that I'll wake up and find out it's all fake news and we're fine.
Do you think that the general public are understanding the problem? How are politicians being helpful/unhelpful when bringing attention to the climate?
There's been a huge improvement in the general conversation about the climate and ecological emergency since XR and Fridays for Future started, but most people still aren't aware of the gravity of the situation. The UK has declared a climate emergency, but they definitely aren't doing enough to actually solve it, although there is a lot of greenwashing and virtue signalling.
One of my favourite slogans is 'Eco not Ego'. Too many people are trying to make it about themselves – politicians being scared to fix anything cause they might not get re-elected. The most important thing in the world right now is to find solutions and go through with them. Right now we are facing extinction and that comes before public image.
How can individuals partake? What are some things one can do to support the movement?
One of the biggest things that any individual can do is change their own habits and honestly challenge their assumptions – which inevitably effects the people around you.
If you want to help the movement or get involved, just show up – look on social media or the internet to see when the next protest/action/meeting/training is, and go. It's always exciting, and you'll generally meet really interesting cool people. You could also donate to climate organisations if you don't feel comfortable joining them, but you will achieve so much more by giving your energy and time. Whilst speaking out on social media can be incredibly powerful – especially for mobilizing people – it's important to think about whether you're adding to the conversation or if it's just a way of feeling like you've 'done your bit'.
What sparked you to write Challenge Everything?
In order to address this crisis, we have to reach as many people as we can – in as many ways as we can. Direct action and protests can only go so far to convince people, and I wanted to write the book to try to connect to people through a different medium.
Books are really powerful ways to share ideas and incite people. I also wanted to get the perspective of a young person across, both for people my age struggling with climate grief and anxiety and not knowing what to do about it and also for older people, to show them what my generation is facing.
What are some important lessons young people can learn from your book?
The biggest thing I want people to get from my book is that there needs to be a shift to prioritizing rationality and science, so that we can recognise the problems that we have, empirically understand them, and find solutions.
Self-sufficiency and independence, and the knowledge that individuals can shape the world around them, are also really important things to learn – as COVID-19 has shown, we don't know what's coming, and if we want to survive we need to be prepared to face the worst.
There's so much noise out there telling you what to do, and I had a vision of the book as more of a rough guide for empowering people to make their own decisions and take accountability for their actions. You are your own person; you're making your own choices, and you're responsible for the outcomes.
How can people get involved with Extinction Rebellion? How did you get involved?
My dad got involved first and I went to a couple of protests with him. I was just starting to really engage with a lot of the facts and what they would mean for my life, and I thought XR was so cool. I went on Facebook after that and found loads of meetings that I thought looked interesting, like the arts group and XR youth, so I just went to all of them and joined the spaces where I felt most comfortable.
You won't know until you go. XR has been a huge part of my life for the last two years -it's really empowered me, and I've grown so much because of it. I think aside from any climate activism, it's a really valuable learning space – though it does have its problems. The best way to get involved is just to show up, talk to people, and volunteer your skills.
What is something you're currently focusing on with the global movement?
My affinity group (the people who I organise and go to actions with), along with a bunch of other groups, just organised a performative action in Trafalgar Square to bring attention to the indigenous lives lost to COVID-19 and to raise money for the AIPB (articulation of the indigenous peoples of Brazil). The CEE will affect – and is affecting – the whole world but will disproportionately affect the global south.
How will you continue your work throughout the next few months?
Now the book's done I'm planning on joining the HS2 rebellion in Denham. The people there are using their bodies to defend ancient woodland that is being illegally felled to build an extremely destructive railway. They're destroying natural carbon sinks that will take decades to grow back – time we don't have. They also don't have a bat licence and seem to have no care for habitat destruction or animal (including human) lives. My teenage brother was standing on a line defending an alder tree and the national eviction team cut and manipulated his ropes so that he fell 20 feet into about 5 centimetres of water and a rocky riverbed. He had to be taken to the hospital for an MRI scan; it was an incredibly dangerous thing to do. The next day they did the same thing to another activist, who luckily only fell a few feet. Our ancient woodlands feel like the frontline of climate activism in the UK right now.
---
Share this article