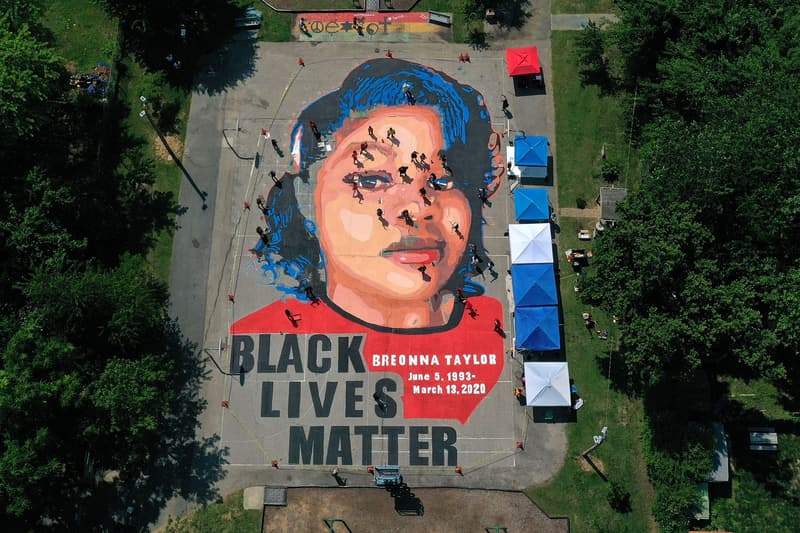 Culture
Grand Jury Fails to Hold Louisville Police Officers Directly Responsible for Murder of Breonna Taylor
Instead, one former detective face charges for endangering Taylor's neighbors.
Grand Jury Fails to Hold Louisville Police Officers Directly Responsible for Murder of Breonna Taylor
Instead, one former detective face charges for endangering Taylor's neighbors.
Following months of protests demanding justice for the fatal shooting of Breonna Taylor, a Black emergency room technician killed by three police officers who entered her home without warning, a Kentucky grand jury failed to charge any of the offending officers with her death. Instead, the jury indicted Brett Hankison, one of the detectives, on three counts of "wanton endangerment" for firing shots that could have injured three people in an apartment neighboring Taylor's. Hankison faces up to 15 years in prison (five years for each count) and must post a bond of $15,000 USD. The other two officers, Jonathan Mattingly and Myles Cosgrove, were not charged with any crimes.
Shortly after midnight on March 13, Hankison, Mattingly and Cosgrove entered Taylor's home in Louisville, Kentucky to execute a search warrant related to the investigation of two individuals suspected of selling drugs at a location more than 10 miles away. One of the suspects, Jamarcus Glover, previously dated Taylor. Despite an order for the officers to knock and announce themselves as law enforcement before entering her apartment, witnesses including Kenneth Walker, Taylor's boyfriend who was in the apartment at the time, deny hearing anything. Walker, believing the officers to be intruders, fired his gun, hitting one in the leg. In response, the three police officers fired a total of 32 shots. Five of them hit Taylor, killing her. The police later filed an incident report listing her injuries as "none." Despite their use of a battering ram, the report also falsely indicated that they did not force their way into the apartment. In June, Hankison was fired from the Louisville Metro Police Department for violating its policies on the use of deadly force.
Taylor quickly became a figurehead of the Black Lives Matter movement following the murder of George Floyd in late May. Though she died approximately a month-and-a-half earlier than Floyd, her case took longer to gain widespread media attention, highlighting the disparity in publicity surrounding the murder of Black men versus women. Earlier in September, Taylor's family settled a $12 million USD wrongful death lawsuit with Louisville. However, the city continued — and continues, as evidenced by the newly issued verdict — to take responsibility for any wrongdoing in Taylor's death.
Activists, politicians and racial justice organizations have reacted angrily to the grand jury verdict. "NONE of the charges mention the murder of #BreonnaTaylor. NONE of the charges address the 'wanton' disregard for HER LIFE," Color Of Change wrote on Twitter. New York City Public Advocate Jumaane Williams also commented on the insufficient verdict. "These charges say that while #BreonnaTaylor was killed, there was no killer & will be no real consequences. This decision ignores her death & disrespects her life," he tweeted, while The New York Times columnist Charles Blow quoted Malcolm X in reaction to the justice system's failure: "The most disrespected person in America is the Black woman. The most unprotected person in America is the Black woman. The most neglected person in America is the Black woman."
---
Share this article