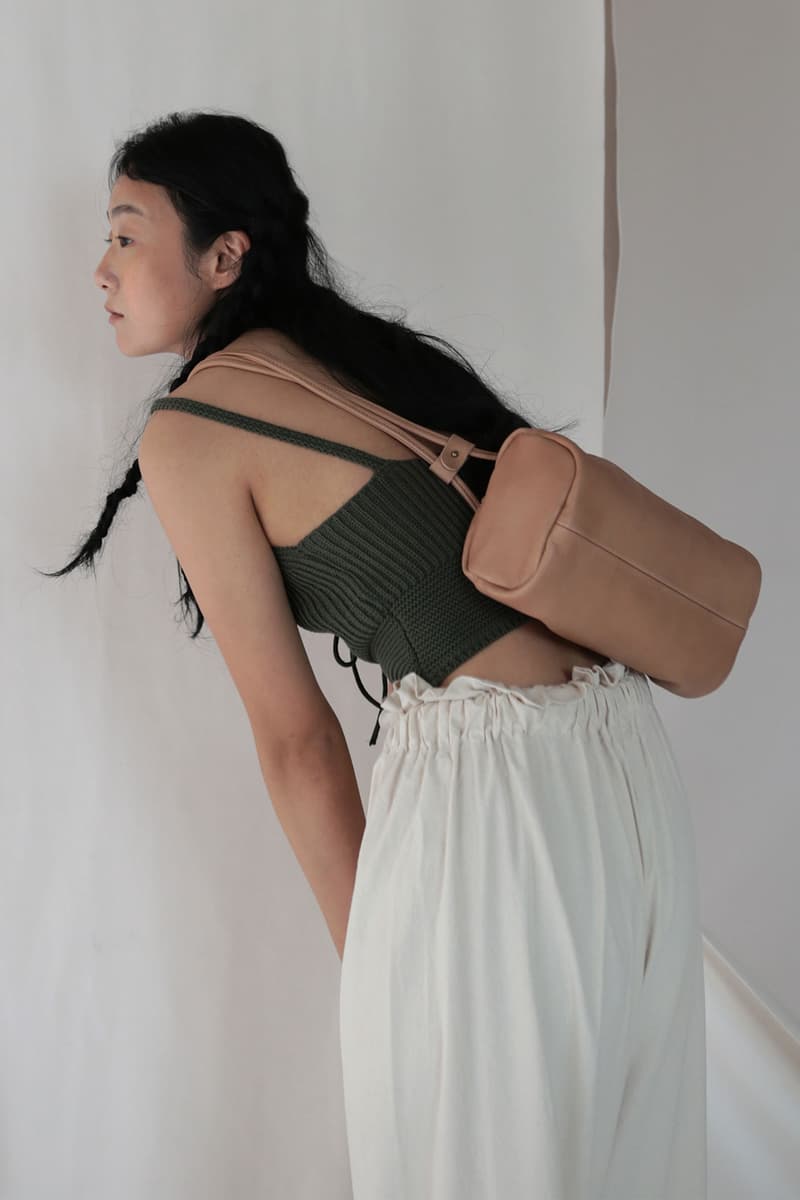 A HYPEBAE Editor's Guide to the Best Contemporary Korean Handbag Brands
Chic, timeless bags designed in Seoul.
Fashion
A HYPEBAE Editor's Guide to the Best Contemporary Korean Handbag Brands
Chic, timeless bags designed in Seoul.
From jewelry to streetwear, South Korea has become an emerging fashion market to watch in recent years. With handbags being one of the essential pieces that complete the entire mood of an outfit, we've rounded up some of our favorite homegrown bag designers from the country.
Loved for their generally affordable price points, these brands are perfect for those looking for something outside of what you'd typically see on social media feeds. Marge Sherwood and gu_de are go-to labels for modern and classic bags, while YURT boasts a more rustic feel with its nature-inspired pieces.
Continue reading for five contemporary Korean handbag brands that we love.
With a name that combines the words "good design" and "well-made," deMAKER offers modern handbag styles at an affordable price point. Built on the experience of two fashion industry veterans, the label works to deliver leather goods that push design boundaries. Standout silhouettes include the Novah, a round and curvy option, and the Harper, a shoulder bag that arrives in a long half-moon shape.
WHERE TO SHOP: deMAKER's online store and retailers like W Concept.
Founded by Ji Hye Koo in 2016, Seoul-based gu_de crafts handbags that celebrate the 1970s. Loved for its framed silhouettes and chunky chains, the brand keeps its bag designs minimal. The label's most popular styles include the Love Bag, a structured purse featuring bold piping details, and the Emma Bag, a classic design with gold chain accents.
WHERE TO SHOP: gu_de's online store and stockists like Harvey Nichols, Net-a-Porter and W Concept.
Launched in 2013, Marge Sherwood was named after the character in the 1999 film, The Talented Mr. Ripley. Led by directors Sungeun Um and Sooyoung Kim, the label takes inspiration from diverse forms of art to create elegant and modern designs. The duo also runs NONSEASON, a diffusion line of Marge Sherwood that delivers more casual everyday handbag options.
WHERE TO SHOP: Marge Sherwood's web store and W Concept.
Translating to "slow, patient" in Japanese, OSOI is all about seasonless accessories and footwear that can be worn with any look. Known for its androgynous style, the brand maintains a perfect balance between avant-garde and versatility. Having become a name to watch with its belt bags, OSOI is also popular for its structured, geometric silhouettes. One of its recent standout pieces is the MAG shoulder bag, a design characterized by its futuristic, asymmetrical shape.
WHERE TO SHOP: OSOI's official website and retailers like W Concept, Harvey Nichols and MATCHESFASHION.
Taking inspiration from the nomadic lifestyle, YURT crafts handbags and shoes with a focus on minimal and timeless aesthetics. Aiming to express the connection between humans and nature, the label creates durable designs with unique silhouettes and craftsmanship. The brand's bestselling handbag styles include Fig, a round pouch resembling the fruit, and Tomm, which boasts an elongated shape.
WHERE TO SHOP: YURT's web store and W Concept.
Share this article