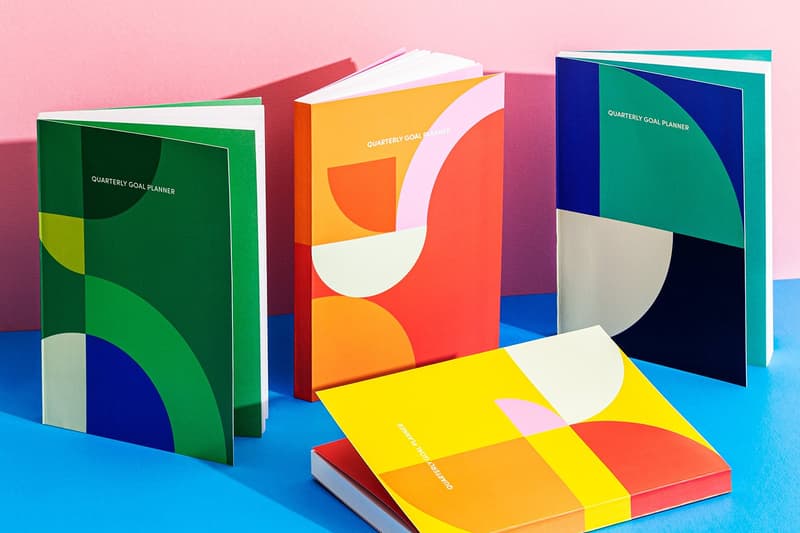 Art & Design
The Best 2021 Planners and Calendars for a Productive New Year
Get your plans and goals organized.
The Best 2021 Planners and Calendars for a Productive New Year
Get your plans and goals organized.
The arrival of a new year signals a fresh start, and for many, having their new year's resolutions and goals for the year written down is a key step in making their dreams a reality. If you are someone who enjoys mapping out your future plans, these 2021 planners and calendars will get your creative project ideas, health and fitness goals, career development and other personal plans organized.
From Poketo, one of Los Angeles' most tasteful lifestyle boutiques, the Quarterly Goal Planner makes it easy to keep track of your short-term goals. Designed with open-dated calendar pages, the diary features monthly, weekly and daily layouts to help you set your intentions and keep focused, while also allowing you to see the bigger picture. With a stylish cover boasting a modern, geometric print, the planner will instantly chic up any home office desk. Equally perfect for those with a keen eye for aesthetics, the Appointment Calendar from the MoMa Design Store features works created by women artists between the pages.
Read on for some of the best planners and calendars for 2021. For more productivity tips, interior designers show us how to set up and decorate a small home office.
---
Share this article