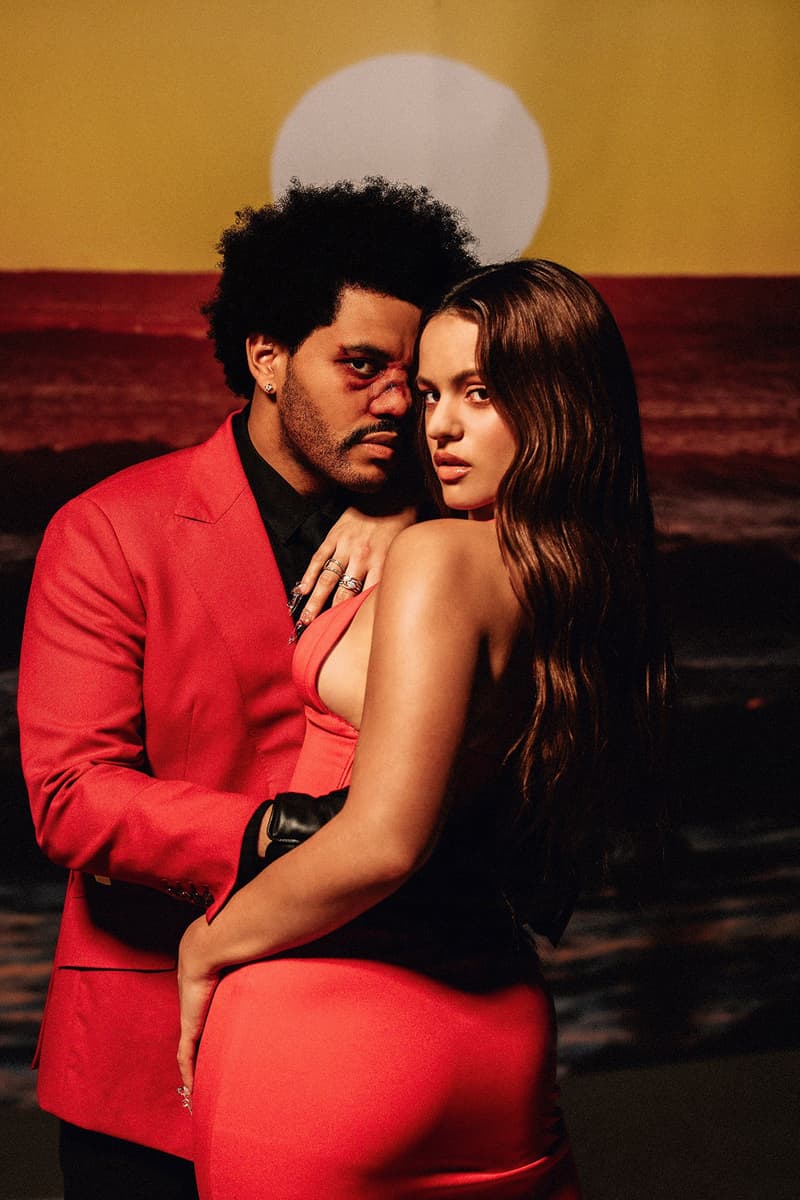 Best New Music of December: The Weeknd, Rosalía, BoA and More
Closing out the year with great music.
Music
Best New Music of December: The Weeknd, Rosalía, BoA and More
Closing out the year with great music.
The strange year of 2020 has finally come to an end, but (thankfully) not without leaving behind some good music to carry us through a prolonged winter lockdown. In addition to festive holiday tunes, December was filled with exciting new releases, including a special remix of The Weeknd's chart-topping single "Blinding Lights" featuring Rosalía, as well as queen of K-pop BoA's latest album, Better. Up-and-comers ranging from R&B singer Joyce Wrice to rapper Rico Nasty have also delivered new material before the year closes out.
Keep reading for some of the best new tracks released in the past month. While you're at it, check out the top albums and songs of 2020 according to HYPEBAE editors.
A year after the song's original release, The Weeknd's smash hit "Blinding Lights" has received a remix featuring Spanish pop star Rosalía. To accompany the updated rendition of the track, the duo has even released a lo-fi lyrics video, revealing behind-the-scenes moments from their single artwork photoshoot.
BoA – Better
Commemorating the 20th anniversary of her debut, BoA dropped her latest album Better at the top of December. From the dance-inducing title track "Better," to the emotional ballad "Gravity," the 11-track Korean-language record perfectly shows the versatility of the songstress.
In preparation for her debut album that's set to release sometime in 2021, Joyce Wrice has unveiled "So So Sick" as the lead single of the project. Arriving with a nostalgic visual, the song laments a love gone wrong. "[At] the time I was feeling really hurt and down about a dude I really liked, but he only wanted me at his own convenience," Wrice speaks of the inspiration for the track. "I was sick of giving him the power to control me emotionally and was ready to move on despite how hard it may be. So writing this song was my therapy, where I realized my worth and how he's missing out on a great woman."
Rico Nasty – Nightmare Vacation
With bangers like "Candy" and "STFU," Rico Nasty's debut album Nightmare Vacation is one of those records that will help you get through any bad day. "I just tried to put all the emotions, and the happiness, and the crazy feelings y'all make me feel in this music and give it right back to you to consume and get your power up," the rapper says of her 16-track project. "So this is a soundtrack to getting back on your sh*t!"
The latest from hip hop artist Kash Doll, "Bossa Nova" sees the rapper teaming up with Tee Grizzley on a catchy late-night anthem. The Hit-Boy-produced song was released on the heels of "Bad Azz," another addictive tune that the Detroit MC dropped in November with DJ Infamous and Mulatto.
Following the release of her debut EP Industry Games, Chika serves up soul-soothing music with new single "FWB." On the track, the 23-year-old artist sings and raps boldly about a potential physical romance: "Please don't get ahead of it/ I'm here for the benefits/ Roll it up and we can catch a vibe/ I just need a lover and a friend to pass the time/ A bed to crash tonight."
TWICE – "CRY FOR ME"
Continuing to explore different genres, K-pop group TWICE released their hip-hop-inspired tune "CRY FOR ME" earlier this month. With lyrics written by J.Y. Park and Heize, the track depicts a woman learning to find a balance between the extremes of love and hate.
Victoria Monét – A Jaguar Christmas: The Orchestral Arrangements
An orchestral version of JAGUAR, this surprise release reimagines some of the fan-favorite songs — including "Touch Me" and "Big Boss" — from Victoria Monét's hit project. The result is a festive listening experience that we certainly will be revisiting for many more holiday seasons to come.
Share this article