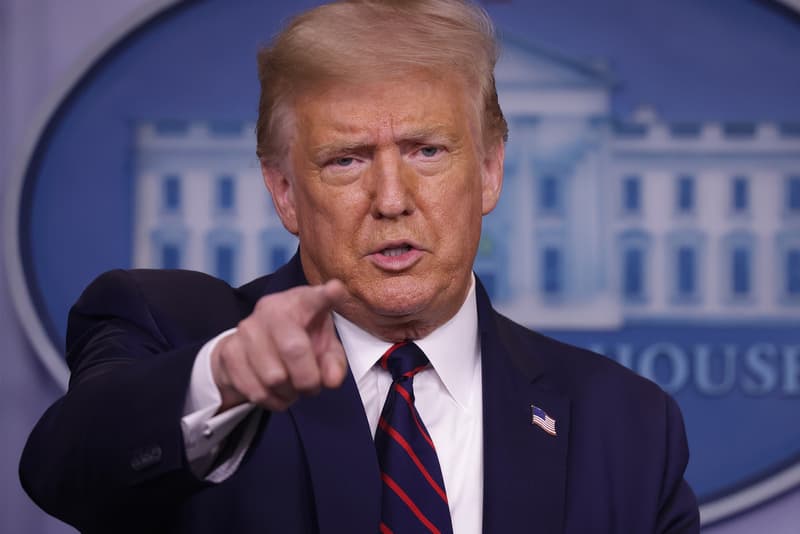 UPDATE: Facebook Bans Donald Trump Indefinitely
Mark Zuckerberg finally takes a stand.
UPDATE (January 7, 2021): Facebook has banned Donald Trump from its social media platforms, including Instagram, for at least the next two weeks. The company's chief executive Mark Zuckerberg announced the unprecedented move in a Facebook post referencing yesterday's insurrection at the Capitol, adding that that "the risks of allowing the President to continue to use our service during this period are simply too great." Trump will be blocked from using the platform until the end of his term, if not longer.
Zuckerberg's announcement takes a sharp turn from Facebook's prior inaction regarding a post by Trump that threatened, "when the looting starts, the shooting starts." Many believed the statement, which addressed Minneapolis demonstrators protesting the murder of George Floyd, violated Facebook policies on incitement of violence. Now, Zuckerberg is beginning to take the effect of Trump's words seriously. The tech executive explains that Facebook removed the president's posts condoning the actions of his extremist followers because "their effect — and likely their intent — would be to provoke further violence."
Head to Facebook to read Zuckerberg's full statement.
---
ORIGINAL STORY (January 6, 2021): Earlier today, a group of right-wing rioters gathered at the Capitol, vandalizing offices while chanting "stop the steal" and "arrest Congress." Following the insurrection, Twitter and Facebook have locked Donald Trump's accounts for "repeated and severe violations of [their] Civic Integrity Policy."
Twitter has banned the @realDonaldTrump handle for 12 hours after removing three recent tweets. "If the Tweets are not removed, the account will remain locked," it stated, also adding that future violations will lead to a permanent suspension.
Meanwhile, Facebook has blocked Trump from posting anything on its platforms – including Instagram – within the next 24 hours. The move follows a video in which he addresses his followers that took part in the riot. "We removed it because on balance we believe it contributes to rather than diminishes the risk of ongoing violence," the social media company's Vice President of Integrity Guy Rosen shared.
Today's attempted coup of the Capitol had been organized online through Facebook groups and pages. As of now, numerous "Stop the Steal" event listings remain live on the platform.
Share this article