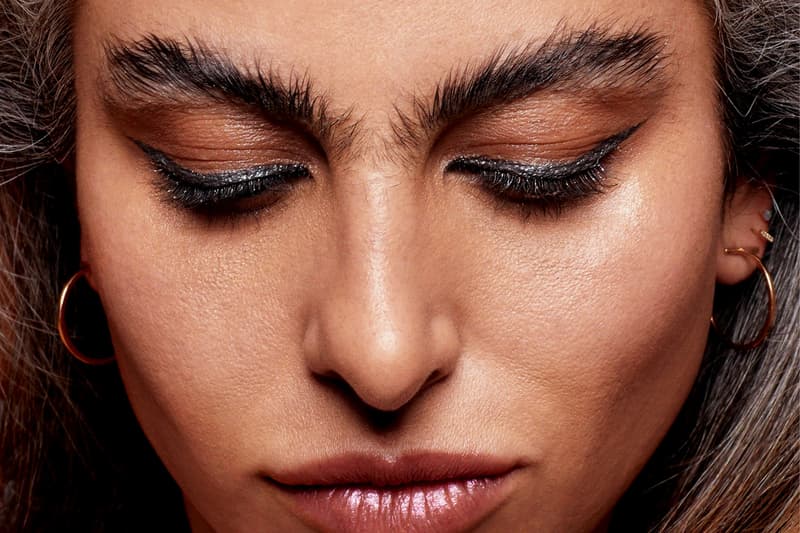 Beauty
I Tried "Soap Brows," the Transformative Makeup Trend Taking Over TikTok
Here's how to achieve the fluffy eyebrow look.
I Tried "Soap Brows," the Transformative Makeup Trend Taking Over TikTok
Here's how to achieve the fluffy eyebrow look.
Following "curtain bangs" and "sock hair," it looks like TikTok has sparked yet another beauty trend: "soap brows." A look popularized by celebrities like Cara Delevingne and Lily Collins in the early 2010s, natural-looking, fluffy, brushed-up eyebrows are dominating the video-sharing platform thanks to its Gen-Z users and makeup enthusiasts. If you're wondering what exactly "soap brows" are and how you can achieve the look at home, continue reading our beginner's guide to the latest eyebrow grooming trend.
What are "soap brows?"
Just as it sounds, "soap brows" is a technique that uses a bar of soap to shape brow hairs and set them in place. Before it became a social media trend, it had already been a popular method used among makeup artists and drag queens for achieving rich, fluffy brows on set. Think of it as a brow gel or pomade, minus the tint. On top of their affordability, "soap brows" have become universally loved for their model-status look that can be achieved with little effort and time.
Can you use any type of soap?
It's generally known that any type of soap can be used on the eyebrows. However, traditional soaps can cause irritation to sensitive skin because of their alkaline pH. It is recommended to search for a bar soap that's specifically made for achieving the "soap brow" look, but you can also look to facial soaps and syndet bars that are less irritating to the skin.
Some good options available online include Cetaphil's Deep Cleansing Bar, Neutrogena's Glycerin Soap Bar, Pears' Glycerin Bar Soap, Dove's Sensitive Skin Beauty Bar and TooD Beauty's Turn It On Soap Brows.
How to try the technique yourself
What you'll need:
Soap bar
Spoolie or brush
Instructions:
1. Wet your tool with water or a facial mist.
2. Rub the brush or spoolie on the soap bar. Make sure to start with a small amount of the product to avoid any waxiness or cakiness.
3. Comb your eyebrow hairs in an upward motion and shape them however you like.
4. Leave them as is, or finish up by filling any sparse area with your go-to brow pencil.
Review: TooD Beauty's Turn It On Soap Brows
As with many other social media hacks, I initially looked at this trend with a raised eyebrow (pun intended). However, after scrolling through numerous videos praising "soap brows," I finally caved in. To hop on the trend, I decided to try out TooD Beauty's Turn It On soap along with the brand's multipurpose bamboo brush.
My first impression of the Turn It On bar was that it's a lot firmer than the typical soaps that I've used in the past. The product is almost comparable with laundry detergent bars in the sense that it is fragrance-free and doesn't include any ingredients that are non-essential.
As a soap brow newbie, I struggled the first few tries in figuring out how much product I'd need to use. Knowing that my eyebrows are quite sparse and have faint traces of microblading that I had gotten done a while ago, I honestly didn't expect much. I had seen multiple tutorials online, but told myself that these YouTubers look good only because they already have thick brows.
However, as I carefully brushed my brow hairs upwards, I finally realized the reason for the "soap brow" craze. One of the biggest frustrations I've had in my eyebrow journey is finding the right balance between a polished and natural look. Drawing in strokes with a pencil requires precision, while procedures like microblading fade over time and require regular visits to salons (which makes it a less preferable choice, given current circumstances). "Soap brows," on the other hand, make achieving a natural, feathered brow look effortless.
After brushing up my brows, I left them to dry for a few minutes. I saw in most tutorials that the look can be completed with a bit of brow pencil, but I was already satisfied without it. The method is especially perfect for these days when wearing a full-on makeup look isn't necessary. Just applying a few strokes on my brows, slightly curling my lashes and putting on some mascara, and my morning makeup routine is done.
TooD Beauty's Turn It On Soap Brows retails for $22 USD online.
Share this article