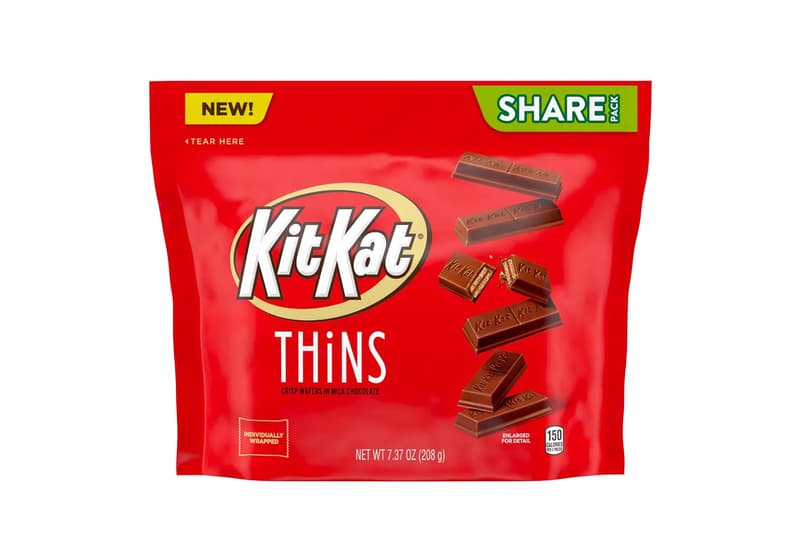 Kit Kat Reveals New "Thins" Version
A new take on the signature chocolate wafer bar.
Kit Kat has been known to experiment with fun flavors including everything from green tea to strawberry, and now the signature chocolate bar has received a new "Thins" edition. The slimmer version of the classic reduces the number of bars from three to two, and shaves off a layer of wafer to give the piece a slimmer profile.
The Kit Kat Thins will release as both 3.4-ounce and 7.2-ounce bags, retailing at $2.40 USD and $4.90 USD respectively. The bite-sized Kit Kat bars are set to be available for purchase within the coming weeks. Keep your eyes peeled, and let us know your thoughts on the new chocolate bar in the comments below.
Share this article