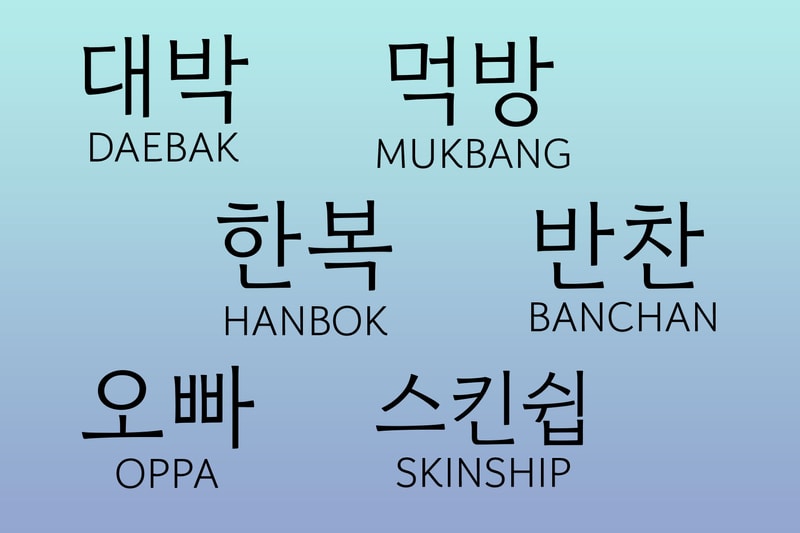 Culture
The Oxford English Dictionary Has Been Updated With 26 Korean Words
Daebak! How many of these do you know?
The Oxford English Dictionary Has Been Updated With 26 Korean Words
Daebak! How many of these do you know?
With the rise of South Korea's influence on music, entertainment, food and more, the Oxford English Dictionary (OED) has now been updated with 26 Korean words.
The country's popular culture has risen to global fame thanks to Bong Joon-Ho's award-winning Parasite, K-pop groups BTS and BLACKPINK and most recently, Netflix's Squid Game. The fashion industry is looking to Korea for some of the most exciting up-and-coming designers, while beauty fanatics are stocking their vanities with K-beauty products. Recognizing the Korean wave (also known as hallyu), the OED has added dozens of entries to its vocabulary.
Standouts include K-drama, which is defined as "a television series in the Korean language and produced in South Korea." A batch of dishes have also been added, including chimaek (fried chicken served with beer), galbi (beef short ribs, usually marinated in soy sauce, garlic, and sugar, and sometimes cooked on a grill) and bulgogi (thin slices of beef or pork which are marinated then grilled or stir-fried).
Elsewhere, hanbok — the traditional Korean costume typically worn on formal or ceremonial occasions — has been introduced, as well as aegyo, defined as a kind of "cuteness or charm, esp. of a sort considered characteristic of Korean popular culture." Mukbang, which has become a significant category in the world of YouTube, has also made it to the list.
Scroll down to see the full list of newly added and updated Korean words in the OED.
aegyo
banchan
bulgogi
chimaek
daebak
dongchimi
fighting
galbi
hallyu
hanbok
Hangul
japchae
K-drama
kimbap
Kono
manhwa
mukbang
noona
oppa
PC bang
samgyeopsal
sijo
skinship
taekwondo
Tang Soo Do
unni
---
Share this article