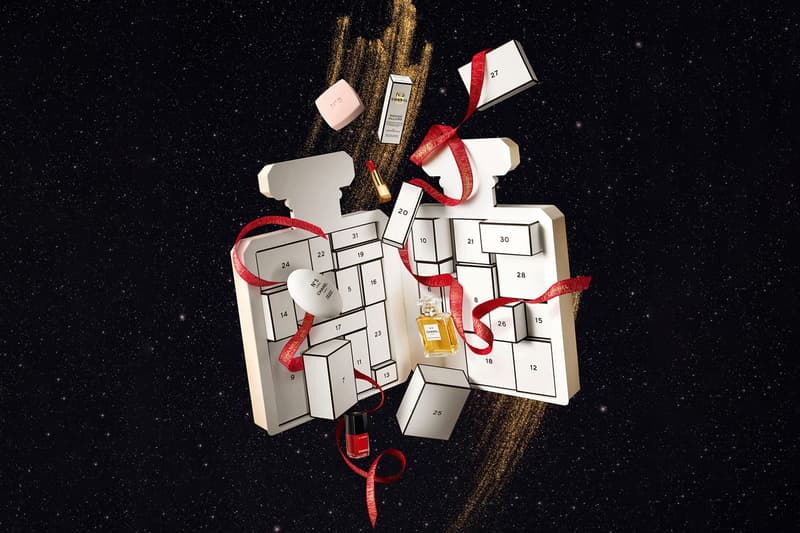 Beauty
Chanel Gets Slammed for Its $825 USD Advent Calendar Stuffed With Stickers
Customers are exposing the house on social media.
Chanel Gets Slammed for Its $825 USD Advent Calendar Stuffed With Stickers
Customers are exposing the house on social media.
It's advent calendar season and a slew of brands have launched their own iterations of the holiday offering including Chanel.
In a recent TikTok video, a customer under the username @eliseharmon reviewed the product, which is dedicated to the iconic N°5, to see if it's worth the hype and the price. Harmon started off by giving the Chanel No. 5 bottle-inspired packaging a 10 out of 10. On the inside, the products are separated into white and black boxes. Interestingly enough, the calendar kicks off with day five instead of day one.
Harmon opens box nine first, and to her disappointment, it contained a sheet of stickers. "Ok, this has to be a joke. This is a joke. Stickers?!" she says. Meanwhile, box eight came with a small empty dust bag. Other days included full-size beauty products such as the Le Vernis nail lacquer and Rouge Allure lipstick. Temporary tattoos, a string bracelet with a plastic double CC wax seal and a flipbook were also revealed in Harmon's unboxing short clips.
According to the TikTok user, Chanel blocked her after she continued to post more videos of the calendar. However, Harmon's statement does not add up as the French fashion brand has never had an active, verified TikTok account.
Another customer who goes by the name A Heated Mess on YouTube also gave her review in a recent video titled "Chanel Advent Calendar Unboxing Fail! The Most Frustrating, Overpriced $825 Sticker Book." You can watch the YouTube review below and take a closer look at what's inside Chanel's $825 USD advent calendar.
Share this article